Gizelis Robotics: With an active presence in AUTOMATICA 2022
The company of automation systems and robotics, participates in "AUTOMATICA 2022" attracting again this year the biggest names in the field of robotics and smart automation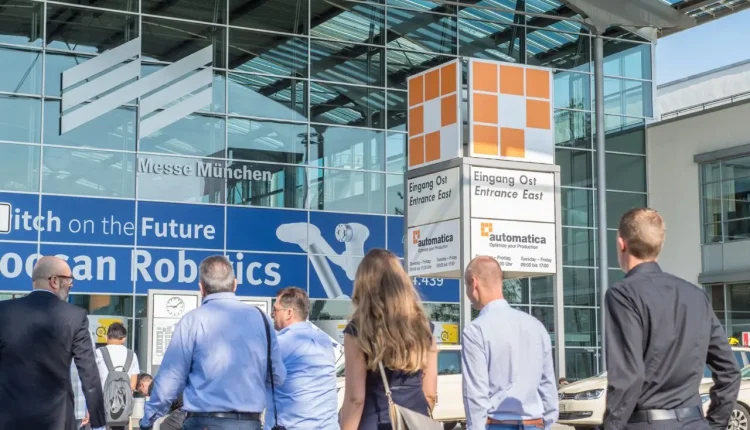 Gizelis Robotics, an automation and robotics systems company, participates in "AUTOMATICA 2022", which takes place in person during the period 21-24 June 2022, in the city of Munich. AUTOMATICA attracts once again the biggest names in the field of robotics and smart automation and has established itself internationally as a prestigious exhibition that brings together all the key technologies in the international technology hub of Munich.This makes it the ultimate meeting point for a series of constructive and visionary collaborations and exchanges between leading representatives of global industry, research and public policies in the field.It offers a rich overview of global developments, trends, innovations and industrial solutions, thus providing the necessary orientation and significant degrees of secure investment options that guarantee growth and resilience in today's times of change and reversal.
Gizelis Robotics will be at Yaskawa Europe's booth in Hall B6 / Booth 502 of the exhibition, where it will present to the international public the possibilities offered by modern robotic boxing and palletizing solutions Palletizing series – Cell Pal series & Cobot Pal Standard Basic/Plus developed by the company for dynamic sectors of the industry, such as Food, Pharmaceuticals, and Chemicals, Construction, Packaging and Plastics, providing unique features, with emphasis on safety, user-friendliness, quick depreciation, reliability, a small spatial footprint, easy switching of programs and minimal maintenance costs.
"It is particularly important for our company, the presence at this year's AUTOMATICA, in Mecca of the global field of smart automation and robotics solutions. It is particularly honorable for us that this is being done through the invitation from Yaskawa to participate in its own booth that hosts its trusted partners internationally.In this way, we will have the opportunity to present to a demanding audience the most modern robotic solutions for the fields of palletization and packaging, which we have developed for the Greek and international market. The aim of Gizelis Robotics is to provide "Integrated Automation Systems Solutions" that elevate Productivity, and ensure the Quality, Flexibility and Adaptability of modern industry to the constant changes of the market and the needs of customers.", said Mr. Siegfried Wolfgramm Director of Business Development – DACH Region, head of Gizelis Robotics in the Markets of Germany, Austria and Switzerland.