Piraeus4All: New service for businesses from Piraeus Bank
Piraeus4All combines all types of payments, and payments to Organizations, using a payment code, in one service, with the possibilities of combining them into a single payment file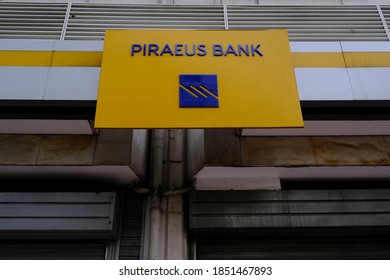 Piraeus Bank expands its range of digital services to businesses with its new, innovative service, Piraeus4All, which provides competitive advantages to the Bank's customers and the ability to save time and cost in their payments.
Specifically, Piraeus4All combines all types of payments, including payments to Organizations using a payment code, in one service, with the possibilities of combining them into a single payment file. In other words, every business is given the opportunity to collect, combine, execute en masse and monitor all kinds of daily payments, saving valuable time and cost.
Through a single service, many processes can be completed at the same time, such as remittances, in euro and foreign currencies everywhere in the world.Also, transfers, within Piraeus Bank, between the company's own currency accounts or to third parties. Furthermore, payments of bills and obligations to Organizations and Public Bodies, using a payment code (debt identity card), as well as staff payroll.
The new service is in addition to the high quality services offered by Piraeus Bank's Transaction Banking, which facilitate and optimize the management of daily business needs, as it ensures simultaneous completion of multiple types of payments and remittances, significant time and cost savings.Additionally, flexibility in how to create and submit mass payments and payrolls, organize transactions in personalized lists for easy and fast future processing and submission. Moreover, full and detailed electronic information on the execution of transactions, provision of answering records to facilitate the accounting agreement in the company's system and finally keeping a history of payments per record.