EIT Health stands next to the promising Greek innovations
Three of the 20 innovative projects that will be funded by the program come from Greece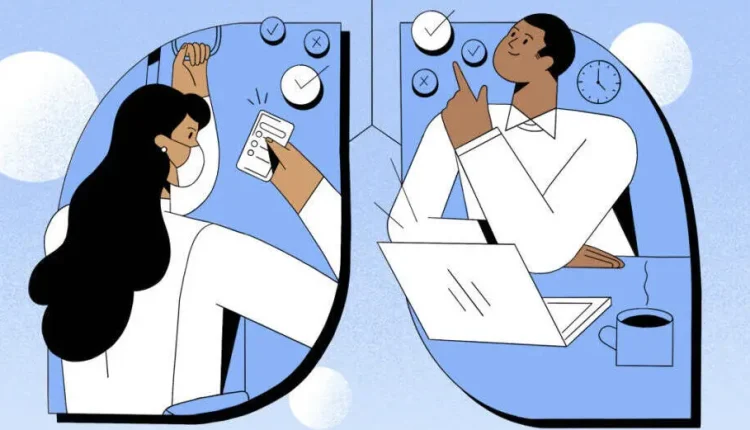 More than 80 proposals were collected by the EIT Health RIS Innovation Call, completing its fourth year of operation. This unique initiative, developed by the EIT Health Regional Innovation Scheme (RIS), supports the development of health innovation in central, eastern and southern European countries that are assessed as evolving in the European Innovation Scoreboard ranking for innovation.
The high quality of the participations in the program is evidenced by the fact that twice as many projects were selected compared to last year. The organizations behind the selected innovations will receive funding of up to 75 thousand euros for further development of the innovative product or solution they presented, guidance, position in the relevant bootcamp and access to potential investors and partners through EIT Health, the network with the best of the pioneers in the health sector, with about 150 member organisations.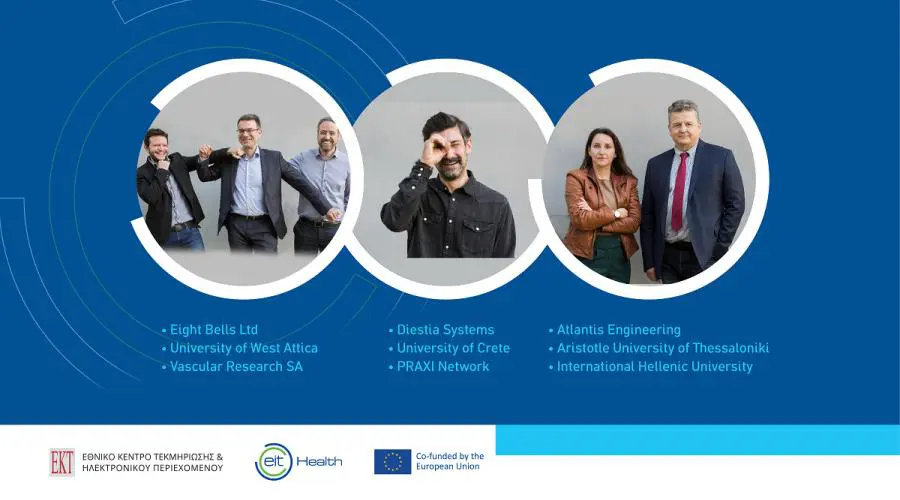 In 2022, Portugal had the highest number of successful applications, with 6 selected proposals, followed by Croatia with 4 and Greece with 3. During the four years of operation of the programme, Portugal together with Slovenia have the largest number of selected projects.Nearly 50% of the shortlisted organisations this year focus on solutions that offer healthcare in patients' homes. These are pioneering solutions that enhance remote medical care (e.g. at home) and away from the hospital, improving health outcomes. The three Greek teams are supported by the National Documentation Centre (EKT), an EIT Health hub in Greece.
"The Greek health innovation ecosystem is now mature to play its part as the country excels in health and IT research (e.g. Horizon 2020 and Horizon Europe) and now brings even more health sector innovations closer to the market.The three Greek teams selected by the project have a strong research background (indicatively, they have received funding from the MSCA and Horizon Europe programmes with the support of EKT) and through their collaborations with hospitals, research institutes and industry, following the model of integration of the knowledge triangle followed by both EIT Health and EKT, they will be able to test their solutions in real environments before they enter the market which is the aim of the programme. With targeted communication actions in the previous years we managed to have many participations from Greece, while the further support to the teams with pre-evaluation of the proposals led to this year's success." said George Megas, coordinator of the EIT Health Hub at the National Documentation Centre.
The selected projects
The 20 projects at initial level that will be supported by the EIT Health RIS Innovation Call for 2022 are:
•ApniWave (Greece): a smart control device that combines sensor, built-in computer and software with AI technology to detect obstructive sleep apnea syndrome (OSAHS) at home. The proposal received the highest overall score among all the proposals submitted to the programme.
•Encoded frequency reflectivity to measure the density of the macular pigment in patients with AMD (Greece): the team is developing an innovative, small-sized and cost-effective optical instrument for calculating the optical density of the macular pigment in the eyes, with minimal interaction with the patient.
•Autonomous robot that disinfects workplaces (Greece): the proposed solution consists of an autonomous vehicle that performs the disinfection protocols in the workplace, while minimizing the consumption of disinfectant liquid.
•MEGI (Croatia): aims to develop a virtual cardiovascular health "assistant", with AI technology that uses personalized protocols to remind patients to take medications and measure their blood pressure at home.
•PsyFlux (Croatia): develops a telemetric device for monitoring intracranial pressure, which can be used outside the hospital, without risks of infection, allowing the patient to participate in his daily activities.
•StressLyft (Croatia): it is an educational course on stress in the workplace and its relief skills, based on specific content projected through an interactive video, which companies provide to their employees to prevent work-related stress.
•Human machine based on gestures for guided orthopedic surgery (Croatia): The team aims to develop new medical devices that help surgeons make millimeter accuracy measurements during hip replacement surgery (and possibly other types of operations).
•3DIAMOND (Czech Republic): this team is developing a life cycle management system of hospital data that will allow the creation of accurate three-dimensional printed models that will be used by doctors for preoperative planning.
•PIOAS (Lithuania): the organization is developing a fast, non-invasive, portable, 7/24 or periodic device to monitor the condition of the lungs to check the health of patients without the need to stay in a hospital.
•Nursing.AI. (Lithuania): is a system that collects biometric data of the elderly in real time (e.g. body temperature, blood pressure, daily activity, sleep quality, etc.) and alerts caregivers to any abnormalities detected.
•Accelerated healing of wounds in a rat (model), through quick isolation and reapply of autologous skin cells (Latvia): the team develops an iPad-sized surgical kit for quick extraction and reapply of the patient's own skin cells during surgery for faster and better skin renewal.
•CoNurse (Estonia): is a mobile app that provides a personalized video treatment plan that provides step-by-step instructions and audio guidance for home rehabilitation procedures.
•Graphresp (Portugal): It is developing a portable electronic rapid non-invasive diagnosis of respiratory infections, both in home environments and in healthcare facilities.
•adhesiv. Ai (Portugal): is a clever wound bandage that combines a skin-friendly patch with biosensors that send data to digital tracking software and healthcare professionals to ensure the optimal healing process.
•Motiphy+ (Portugal): the group's proof-of-concept uses a three-dimensional imaging sensor to monitor the body and a virtual environment in a game format that turns physiotherapy into a pleasant and encouraging process.
•TindSkin (Portugal): is a mobile app that allows accurate skin control at an early stage, leveraging the prevailing opinion of a team of dermatologists to provide the best results in a convenient and affordable way.
•CardioWheel (Portugal): is a steering wheel with invisible conductive skin, which monitors the ECG signal of the driver of a vehicle, taking advantage of the emerging automobile trend of monitoring the driver's vital signals.
•[email protected] (Portugal): is a home monitoring system that uses Edge-computing to record, store, transmit and analyze key vital signs and IoT sensor data (from smartwatches and other devices) to detect heart failure.
•Miniature sensor to monitor and prevent air-induced diseases (Slovenia): the agency aims to develop a new nanoparticle detector for aerosols such as viruses and air pollutants.
•SafeStep (Slovenia): aims to combine a portable hardware device with an algorithm-based software for elderly patients, which is capable of predicting and detecting falls and other dangerous situations.