Renault: Official sponsor of the 2022 Beach Handball World Championship
As part of the official sponsorship of the World Beach Handball Championship, the company has a large fleet of vehicles, representing its entire modern range, which is characterized by the high technology involved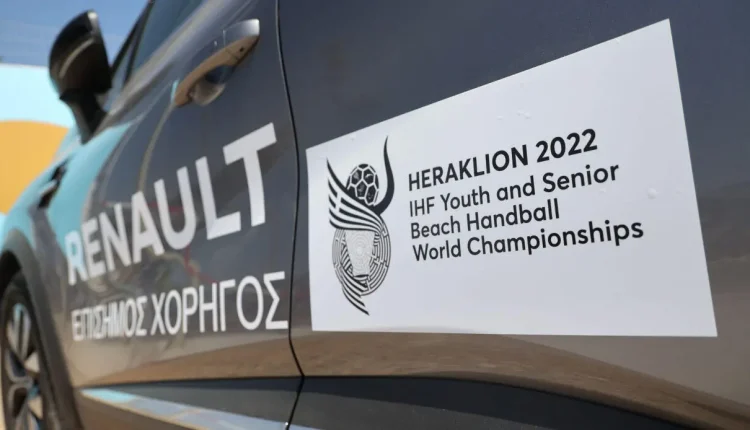 Renault, the pioneering automotive industry with a history of 123 years, stands out for its commitment to innovation, but also for its active participation in public affairs.
People and the protection of their environment are the cornerstone behind its energy strategy, according to which by 2025 it will market the greenest range of cars. Renault, through its exclusive importer in Greece, Theoren Motors S.A., proves in practice its interest in humans and sports activities as the official Sponsor of the 2022 Beach Handball World Championship.
The World Beach Handball Championship is a top event for the country and at the same time the only global team sport that Greece undertakes in the post-pandemic era.In it, 64 countries take part, 32 in the men's-women's tournament and 32 in the tournament of the Juniors, which come from all continents.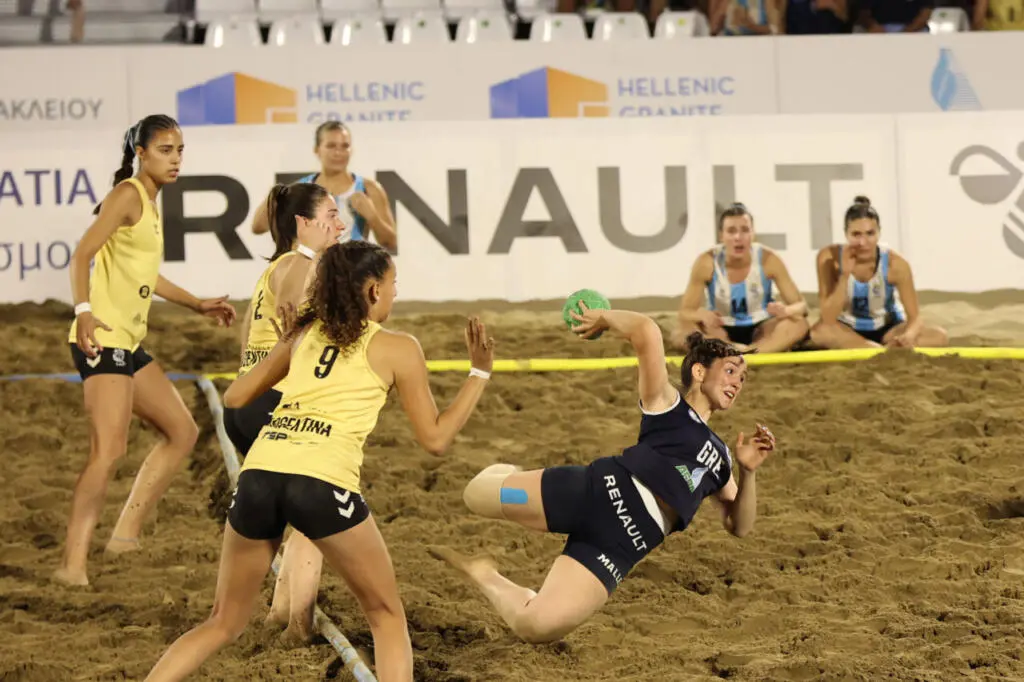 Greece is among the greatest powers of the sport at national and collective level. The Women's National Team is the holder of the gold medal, while together with the Men's National Team they won the gold medals at the Mediterranean Beach Games in Patras (2019). The games are held at the new sports facilities on the beach of Karteros, in Heraklion, Crete, during the period 14-26 June 2022.
As part of the official sponsorship of the Beach Handball World Championship, Renault has a diverse fleet of vehicles, representing its entire modern range, which is characterized by the high technology involved, whether they are models equipped with dual-fuel (petrol / LPG) engines, or hybrid powertrains.
From the best seller Clio and the ultimate Crossover Captur, to the ultra-modern Renault Arkana COUPE, all of them frame the event, carrying executives and athletes.
Renault and Teoren Motors S.A. wish good luck to our National teams.