Dialectica: Invitation to new talents that want to "take off" their career
The company celebrates its emergence as a Best Workplace for the third consecutive year with the initiative "Build Your Future In Athens" with the aim of attracting talented young and experienced executives from all over the world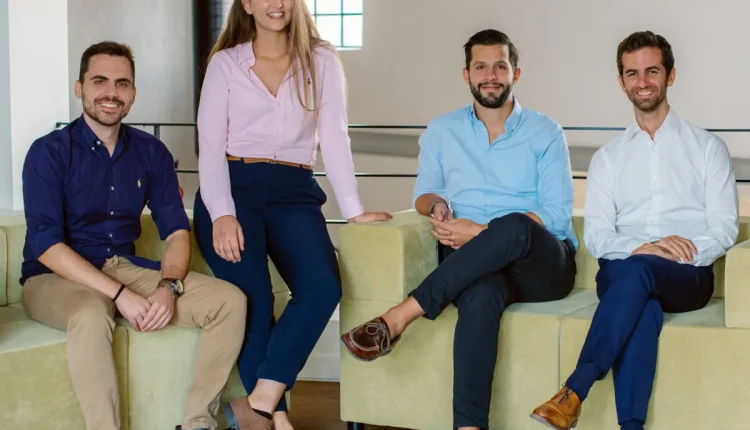 Dialectica has announced a new initiative aimed at attracting new talent, entitled "Build Your Future In Athens". The action of Dialectica, one of the fastest growing companies in Greece, takes place in the context of a celebration for its emergence as a Best Workplace by Great Place to Work Hellas for the third consecutive year.
"Build Your Future In Athens" is a comprehensive program that enables talented young people and experienced professionals from all over the world – among them Greeks who work abroad and wish to return to Greece – to join the Dialectica team in Athens.The company's offices in Athens are an important hub for Dialectica's operations in Europe and Asia as well as a base for several teams that play a decisive role in the company's growth on a global level, such as Technology and Innovation, respectively.
With the aim of making the transition to our country as easy and smooth as possible, Dialectica will provide guidance and support both in procedures concerning public services and bank accounts as well as in accommodation and travel expenses among others (more information here).
"In the last two years we have created more than 300 jobs in Greece and our goal is to create as many more in the coming years. Athens is the city where it all started about seven years ago and since then it has not stopped supporting the company's activity all over the world.One of the things that distinguish us and highlight Dialectica as the Best Workplace is the cultivation of a multicultural environment where people from different cultures come together, learn from each other and grow together.I am very happy that through this new program we will be able to further strengthen our international identity by creating in our country a truly global company, an element that will be reflected both in our team and in our activity.", said the co-founder and CEO of Dialectica, George Tsarouchas