Estée Lauder invests in up-and-coming leaders
Estée Lauder launches the Emerging Leaders Fund program to support the next generation of women who are redefining leadership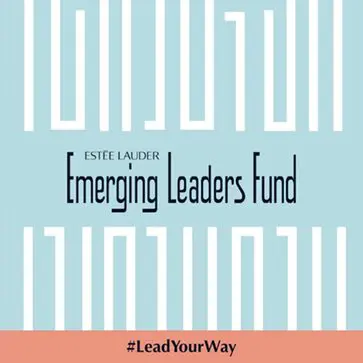 Estée Lauder has announced the launch of the Estée Lauder Emerging Leaders (ELEL) Fund, a charitable fund under the Estée Lauder Companies Charitable Foundation. Elel Fund's mission is to redefine leadership, supporting a new generation of emerging female leaders and challenging gender stereotypes in this field.The Fund will support global organizations that provide opportunities to develop leadership, nurture supportive communities and support emerging leaders with a bold vision of change.
Estée Lauder made an initial investment of 1 million dollars in the ELEL Fund, which will support organizations related to this mission.Vital Voices, a global non-profit organization that invests in female leaders, has been selected as the first partner of the ELEL Fund program, which starts in July 2022. Additional grants from the ELEL Fund will be announced next year.Participants in the program will join the Vital Voices community of more than 20,000 women in 184 countries, including the Estée Lauder Global Changemaker, Amanda Gorman. Applications are now open to the first and second groups and are accessible at vitalvoices.org.
"At Vital Voices we've found that women lead in a different way, and that difference is exactly what our world needs. Our partnership with the Estée Lauder Emerging Leaders Fund will identify emerging women leaders with a bold vision of positive change and provide them with the skills, network and resources they need to make this vision a reality," said Vital Voices President and CEO Alyse Nelson.