The successful Holidu is coming to Greece
The in-house company that provides software and service solutions for the management and sale of holiday homes, based in Munich, opens a new office in Athens under the direction of Markos Karakostas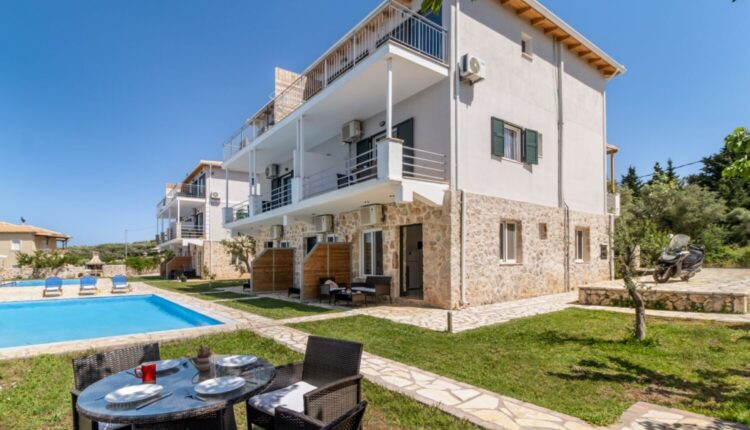 Travel-based technology company Holidu and its Munich-based subsidiary Bookiply continues its strong expansion.
Bookiply, an in-house company for software solutions and services for the trading of holiday properties, opens a new office in Athens under the direction of Markos Karakostas.In addition, the site for reservations of country houses Holidu, which includes more than 15 million country houses and apartments all over the world, is now available in Greek with a separate choice for the country. With the launch of the operation in Greece, the company offers promising options for the purchase of holiday homes.
Even before the pandemic, the holiday home market was one of the fastest growing markets in the travel industry. And after the first lockdown, the demand for holiday homes and apartments soared. This trend has also reached Greece. "In the summer, 68% of the holiday homes and apartments in Greece are already fully booked," explains the head of the Bookiply Area, Markos Karakostas.Bookiply is a service agency for holiday home owners that, in addition to the easy-to-use software, on personal contacts on the site to help holiday home owners manage their property and create more bookings with little effort. From its new office in Athens, Bookiply is mainly aimed at tenants of holiday homes in the Ionian Islands.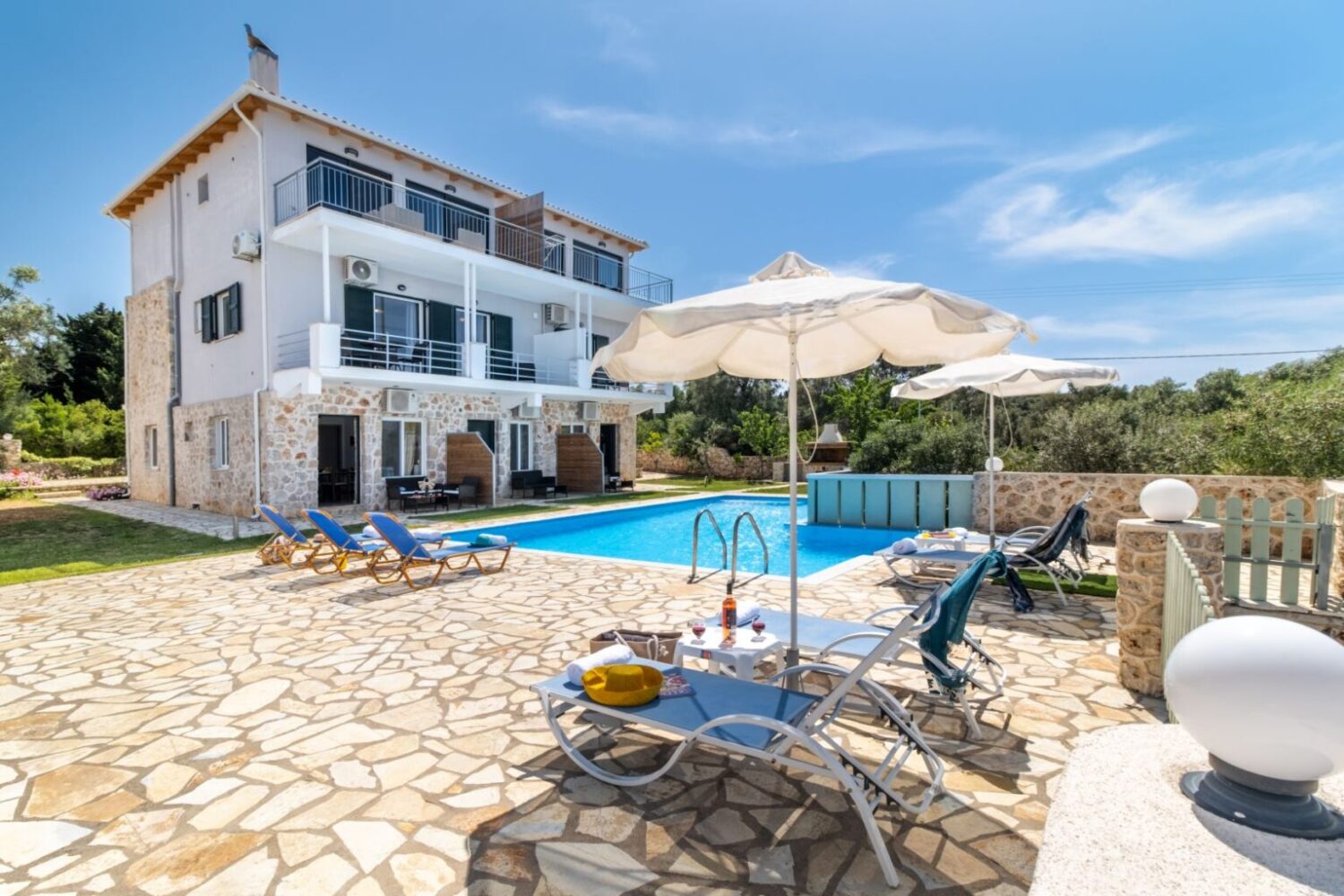 Greece as a growing market in holiday home rentals
"The Greek market, and especially the Ionian Islands, is an important market for us and the industry as a whole. As of April 2022, searches for Greek destinations were up 148% year-on-year.Greece is one of the top holiday destinations this year. The Greek holiday home market is characterized by attractive properties, often located right near the beach. But the offer is still hardly digitised.Moreover, the market is very fragmented, with many properties only being able to book from local specialist providers.", commented Alistair Tofoli, Head of Sales and Management of Italian and Eastern Mediterranean Accounts.
This is where both Holidu and Bookiply come in. Travellers benefit from a bigger gamut, direct booking options, and flexible payment models. Homeowners gain significantly greater visibility and many advantages in the management of their property and the team in Athens is on hand to help holiday home tenants in all matters.
"We see, for example, that many people often spend weeks searching for the home of their dreams for their holidays. When a holiday rental is then requested or even booked, unfortunately there are still cancellations from the owner of the house. The reason is often the lack of synchronization from the calendars of the various online booking sites. This is very disappointing for both sides.With Holidu and Bookiply, we're improving the experience for travelers and homeowners and solving many of the problems that still define the holiday home market today," explains Tofoli.
Data analysis: Excellent prediction for summer 2022
Based on internal data, Holidu observed:
•Holiday homes in Greece in the summer already reach 68% in reservations, Ionian Islands 73%, Paxos 85%.
•People book again in advance: In the 138 days between booking and arrival, the period is approaching pre-pandemic levels again.
•The volume of reservations for accommodation is 50% higher than in 2019 and averages 2205€ per booking.
•A country house in Greece costs an average of 167€ per night in the summer. The most expensive are the islands of Mykonos (602€) and Santorini (428€). It becomes significantly cheaper for the traveler to the Ionian Islands (201€) and Crete (160€).
•On average, 4 guests arrive and stay 9 days.
•Visitors come mainly from Germany (34%), the United Kingdom and the Netherlands.
•Holiday rentals in Greece are highly rated in comforts: 60% are child-friendly, 90% have air conditioning, 83% offer internet, 39% are in front of the beach and
•The islands with the most searches are Corfu (25%), Zante (13%) and Rhodes (12%).
•Greece's beaches are the most popular beaches in Europe, based on Google searches and Instagram posts.
Many areas are already fully booked for the summer even in the low season
Greece is expecting a record number of bookings this summer. This is confirmed by Holidu's data: Only 32% of holiday accommodation in Greece is still available in high season.On the popular islands, 73% of holiday homes and apartments have already been booked, in the Ionian Islands even 76%. Paxos is almost completely closed, only 15% of holiday homes can still book for the summer.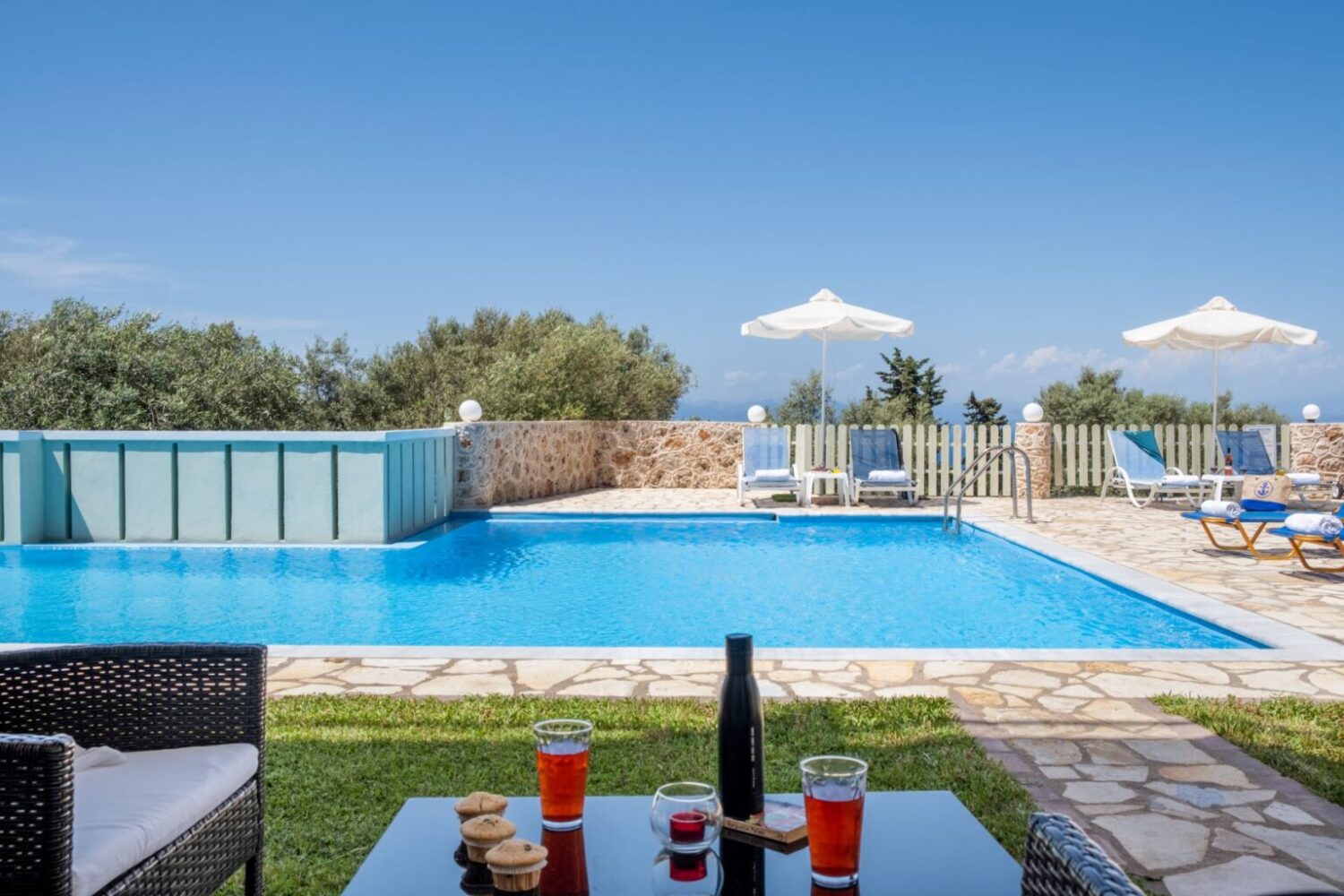 Also, for the low season from mid-September there are already several bookings, for example Kefalonia is half-occupied.
Rebooked in advance
"With the normalization of the pandemic and the good travel experiences last summer, travelers dare to book again in advance," confirms Markos Karakostas. On average, the time between booking and arrival this year is 133 days, again approaching the pre-pandemic level (138 days between booking and arrival in 2019). In the previous two years, travel to Greece had been booked with less notice and in 2020 the period was 8% shorter on average (128 days).
Holidaymakers will spend more on their holidays in Greece in 2022
On average, a holiday accommodation in Greece costs 167 euros per night during the high season. But also within Greece there are big differences in prices. The most expensive are the islands of Mykonos (602 euros) and Santorini (428 euros). It becomes significantly cheaper for the traveler to stay in the Ionian Islands (201 euros) and Crete (160 euros).
On average, four guests arrive and stay for nine days. The average basket of goods in 2022 of a trip is 2,205 euros per booking, 50% higher than in 2019. Greek tourists also spend more on their holidays than, for example,
Spanish holidaymakers (552 euros per booking) and Croatian travellers (1,476 euros per booking).Holidaymakers who book their stay through Holidu come mainly from Germany (34%), followed by users from the UK, the Netherlands and France.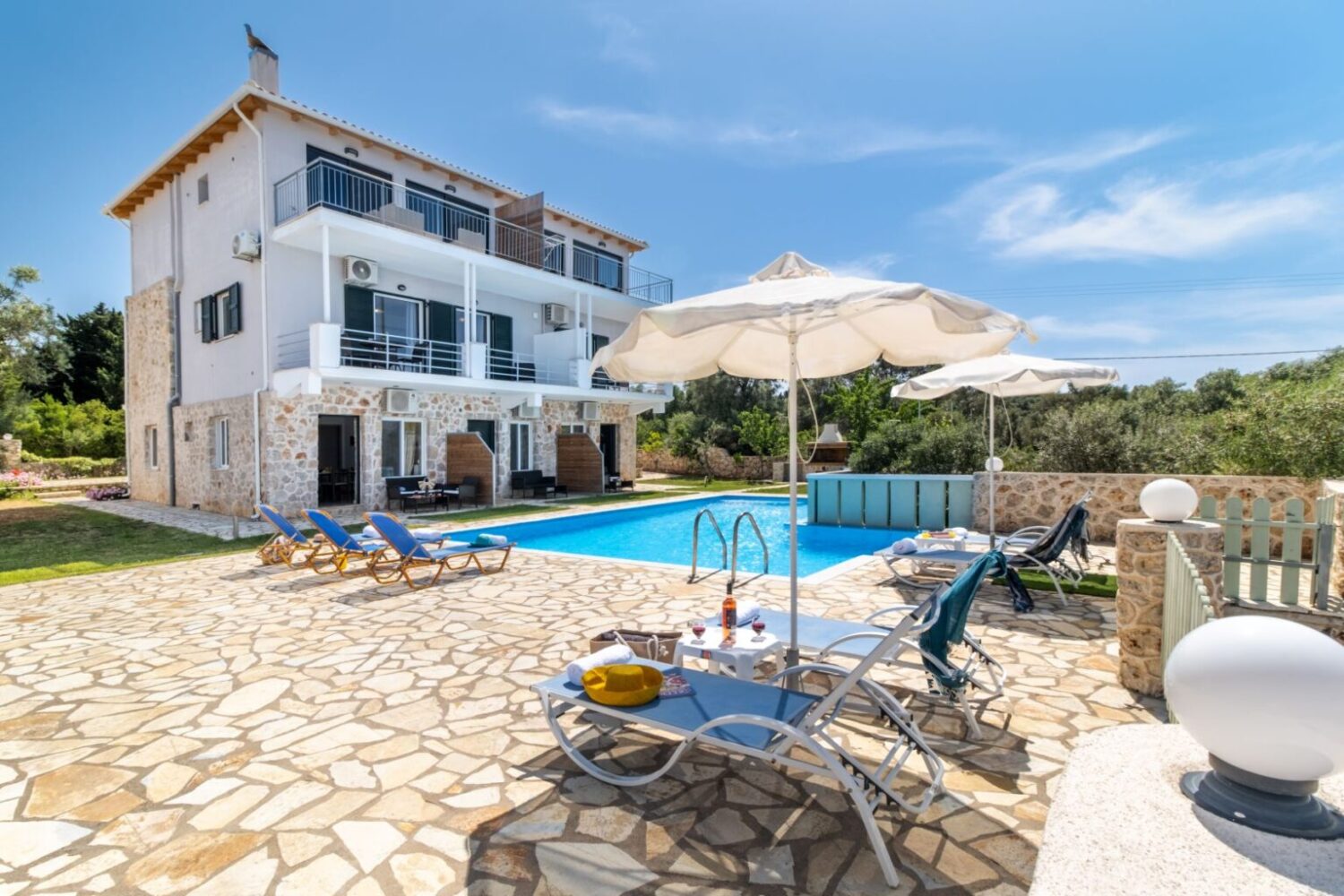 Greece is attractive to all travellers, from business to family holidays
"Vacationing at a cottage was already a trend before the pandemic, but the search is much broader than then.In addition to families, more and more individual travelers, couples and young adults have gained a taste for it," explains Markos Karakostas of Bookiply. Holiday homes in Greece provide a good offer for almost every traveler.
About 60% of the total 47,688 holiday accommodations in Greece mentioned in Holidu are classified as "child-friendly." Internet is provided for 83% of holiday homes. This is particularly important for the growing number of travellers who combine holiday accommodation with work and go through so-called 'workation'. Over 50% of the properties offer their guests a swimming pool. Those who prefer to swim in the beautiful sea and the beaches of Greece will also find what they are looking for:39% of the accommodation is located in less than a kilometer from the beach, i.e. more than 18,400 accommodations. An impressive 90% of accommodation has air conditioning. Most holidaymakers are specifically looking for holiday homes with a swimming pool or a private pool and follow the internet and air conditioning."
The most popular holiday destinations in Greece
Most searches for the summer months concern destinations in Crete (40%), the South Aegean Region (38%) and the Decentralized Administration of the Aegean.
Of the islands, Corfu (25%), Zante (13%) and Rhodes (12%) will score particularly well in the summer of 2022. Next are Mykonos, Santorini, Kefalonia and Kos.
In addition, Holidu's marketing team recently determined that Greece's beaches are the most popular in Europe in a ranking of the most popular beaches in Europe. The ranking is based on the Google searches of British users and the number of posts on Instagram with the corresponding hashtags (5,400 Google searches per month and more than 142,294 reports on Instagram). You can also find the press release on the site.
Bookiply continues the story of its success in Greece
Bookiply is the fast-growing subsidiary of Munich-based technology company Holidu, known worldwide for its holiday home search engine that offers more than 15 million offers and 100 million users annually. Bookiply provides software and services for property owners and is already used by more than 10,000 customers in Europe and is a market leader in many important tourist areas such as Sardinia and Mallorca.
Bookiply supports local owners in managing their property, such as streaming across all major booking portals, synchronizing calendars, and centralized payment management. Bookiply also offers holiday home tenants a free photo service for them. Travellers appreciate detailed descriptions and images with meaning.Professional and attractive photos increase bookings by 500 percent," says travel expert Markos Karakostas. With a second Greek office, other regions will open during the year.
The Holidu booking portal with more than 15 million holiday accommodation is also available in Greek
Founded in Munich in 2016, Bookiply is a subsidiary of Holidu. Holidu also offers a holiday booking portal of the same name, which includes more than 15 million holiday homes and apartments around the world and compares the offers of more than 2,000 travel websites.Every year, the Holidu website is used by more than 100 million visitors. With the expansion in Greece, the Holidu booking portal is now also available to Greek travelers who want to easily search for and close the home of their dreams. To this end, colleagues from the Athens office work closely with experts in Greece at the headquarters in Munich.