Last night (Sunday, December 16th), EMEAgr, one of the most well-respected business news site in Greece, extensively covering the greek startup scene, and Computer Supported Learning Engineering Lab (CosyLlab) of the Department of Digital Systems of the University of Piraeus, hosted during e-Learning Expo 2013 a discussion panel and a pitching event for startups in the fields of e-learning and educational apps and games.
The panel featured:
– Michalis Boloudakis from Kinems, a company that develops game-based pesonalised learning methods for children with multiple learning disabilities, using Kinect for Windows.
– George Karavias from Anlock, a company that develops fun and educational iOS, applications for children. With more than 60 apps published in the App Store, Windows Phone Marketplace and Windows Store, Anlock is a founding members of the Know What's Inside program of Moms With Apps, maintaining a clearly written and displayed privacy policy and fully disclose the apps' features, so parents know what to expect.
– Haris Petrasitis from Teach'n'Go, the startup that develops the Student Management System of the same name for private tutors and small schools which gives teachers the ability to manage their physical and online students all in one place.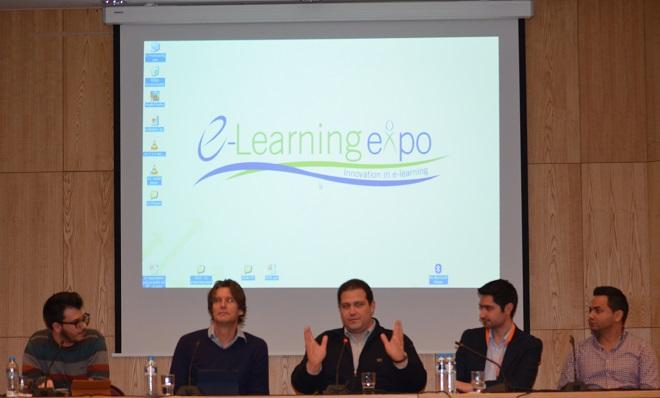 (Discussion panel, featuring Demetrios Pogkas, journalist – moderator, Jan Versteeg, the Netherlands' ambassador in Athens, George Karavias, Anlock's co-founder, Michalis Boloudakis, Kinems' co-founder, and Haris Petrasitis, Teach'n'Go's co-founder)
The Greek entrepreneurs (Haris Petrasitis and Teach'n'Go are coming from Cyprus) shared their stories of how they took their first step to start up their company, the experiences they've lived so far in their journey and the things they've done wrong so far. Be fast and aggressive, develop your business plan too along with your idea pick your team correctly were the main pieces of advice they shared with the audience.
The panel was also joined by the ambassador of the Netherlands in Athens, Mr. Jan Versteeg, who contributed to the discussion sharing his views on how international networks can help Greek entrepreneurs grow and he went on to present Orange Grove, an embassy' initiative started in October that offers working space and business coaching to aspiring young entrepreneurs in collaboration with big companies and educational institutions from the Netherlands or with links in the country.
The panel followed an event during which 6 young e-learning and educational apps startups pitched a panel of five tech, investments and education experts to claim 3 different prizes.
First place was for LearnWorlds, a learning solution for passionate and advanced learners and content authors. The platform aims to be the meeting point of passionate teachers and passionate learners. LearnWorlds allows teachers to create, curate and sell their courses, acting as an "educational amplifier" for content authors, and on the other hand provides a holistic, effective and enjoyable experience to the learners, allowing them to to interact with the content, access relevant daily news, expand their social network with peers learners, access supporting tools when practicing, enjoy gamification, etc.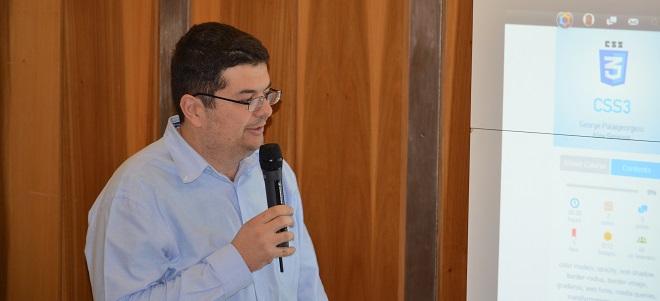 (George Palaigeorgiou, pitching LearnWorlds)
Second place was for UniNotes, a peer-to-peer note-sharing platform. With motto "Study Smart. Why Note", the startup aims to involve university students in a common and well-organised marketplace where they are able to trade and share personal notes with other peers or their student communities.
Third place was for SpeakerZen, a mobile/web app that helps you become a better speaker through the feedback you get from your audience. The app gives to the public speakers an objective, real-time feedback, presented in graphs, so that he can improve as a speaker.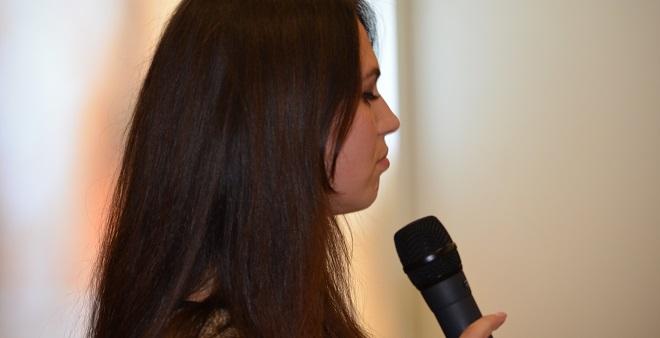 (Fjorentina Koutsi, pitching SpeakerZen)
The event also pitched:
– Frogs & Flies, a young startup hosted in a local incubator that creates quality mobile applications for children that promote knowledge through fun. Categorizing their apps as "edutainment" Frogs & Flies combines the educational text with interactive actions and mini games. Every application consists of different scenes and all the scenes together tell a story that answer a "why", children's favourite word. Why do teeth go bad? Why do balloons fly? Why we cannot drink sea water? Frogs & Flies have the answer in fun and awesome-ly illustrated way.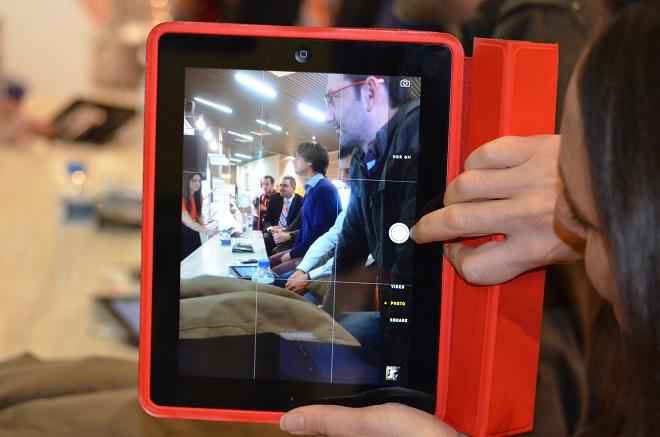 (Judges panel, featuring Fotis Draganidis, Microsoft Innovation Center Greece's General Manager, Spiros Arsenis, National Bank of Greece's i-bank innovation competition Organising Committee member, Jan Versteeg, the Netherland's ambassador in Athens, Michael Dimitropoulos, Investment Manager at PJ Tech Catalyst Fund, and Simos Retalis, Professor at University of Piraeus, CosyLlab's Director)
– theLMSapp, a solution that turns any existing LMS website into a native tablet application. The application targets education sector (Universities, Colleges, Schools) and corporate training (any company with an LMS installation). With the application, e-learners no longer need to open a desktop or a laptop computer to access their courses, their e-learning schedule or check forums and messages you exchange with their tutor or their fellow students. Moodle was selected as the first LMS to be supported due to its high popularity worldwide and so far theLMSapp has gained significant traction offering its solution to a few big companies and banks in Greece.
– Tutorizon, a web marketplace for private tutors and students with a focus on high school, undergraduate education and foreign languages. Tutors are registering and creating their profile, while students or parents ask for a tutor and get custom offers in less than 48 hours. Tutorizon aims to connect online students and parents with the right tutor without having to ask around friends and family, while it offers a comfortable and reliable method for the tutors to promote their services.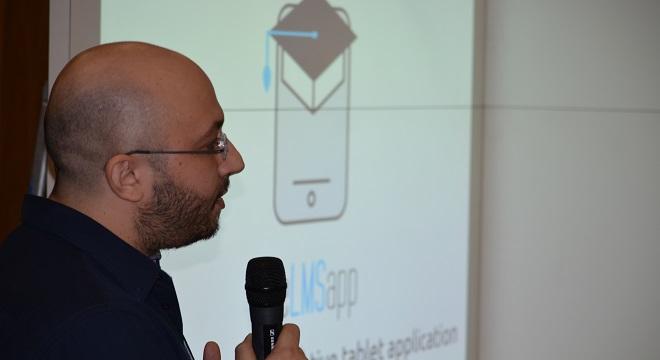 (Antonis Friggas, pitching theLMSapp)