Something that to yours truly's opinion – a fella that's been following extensively the greek startups scene for the last two years – adds to the view that startups in Greece is a fast-growing ecosystem in Europe – although still considered really a nascent one – is the fact that for the last year big "players" from the continent are visiting the country to get a glimpse of what is being going on there and attracts the attention of media from all over the world.
Apart from the obvious need for a post-bailouts – positive – narrative for the local (first and foremost for them) and the international media about Greeks and the country, visits from ventures as big in a european level as Startupbootcamp, Wayra, Digital Agenda etc. to the greek scene show (deliberately not using the word prove) that these last years it has been developed a critical mass of startup companies big enough to drive international interest to the local ecosystem.
This time it's Seedcamp that will get in touch with the greek scene and especially – in an interesting twist – with the sub-scene of Thessaloniki, the second largest city of Greece, located in the North of the country – it's interesting because the self-butt-kissing introduction didn't explain that almost all of the activity about startups in Greece takes place in Athens, the capital.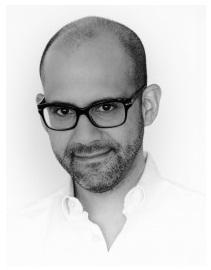 Seedcamp needs no further introduction; it's the first and one of the top accelerators/incubators in Europe, offering funding, a mentoring program called Academy and an extensive network of alumni companies and partners. Carlos Eduardo Espinal, Seedcamp partner, is visiting Thessaloniki for a TEDx talk and to mentor local startups during Seedcamp Office Hours.
In the micro-world of a local startups ecosystem the visit from a program the likes of Seedcamp is something quite big, so we asked Carlos Espinal to answer a few questions about Seedcamp itself but also his visit to Greece. As Espinal says, Central and South-Eastern Europe is a region of interest for Seedcamp, which – in an expanding european ecosystem with various initiatives being launched, 'confusing' startups as to which of them will actually help them grow –  focuses on quality startups and founders teams that want to make it globally through the value the Seedcamp network adds.
You can find Espinal's interesting answers below and if you're reading this interview from Greece or neighboring countries, check here the events that Seedcamp organises in Thessaloniki and the region.

EMEAstartups.com: Carlos, Seedcamp was the first startup accelerator to be established in Europe. You've recently published some data of all these years activity, but how would you describe Seedcamp's run and its impact so far?
Carlos Eduardo Espinal: Seedcamp started off with two key areas of focus; firstly, in meeting and backing the most ambitious founders from across the world. We've backed over 110 companies since we started in 2007 and we've developed our own mentoring process, called Seedcamp Academy, to help founders find and scale Product-Market Fit whilst also having access to our global network of mentors, which make a lot of the learning possible.
Secondly, our focus is also to help develop startup ecosystems around the world, and having hosted Seedcamp events in over 30 cities ranging from Mumbai and Singapore to Lisbon and Thessaloniki, we've made a big impact wherever we have gone. We've also helped the ecosystem through our Seedsummit.org initiative that brings together angels from across Europe, but also providing free standardised legal documents for all to use and to help expedite deals across Europe.
EMEAstartups.com: With a lot more regional and local – even some global – acceleration programs being launched in Europe the last one or two years, what are Seedcamp's future plans for differentiation and for attracting the best european startups?
Carlos Espinal: The growth of the larger European startup ecosystem is of course something we are very happy to witness, but we do think that it is increasingly getting confusing for founders as to what kind of program and investor to meet. As such, we are going to continue focusing on just finding ambitious founders that want to create and scale global businesses. We believe that quality trumps quantity, and we want to make sure that founders who enter our program, know they are getting access to not just our flexible funding and Seedcamp Academy program, but also to the largest network of successful European startup alumni via the other founders of Seedcamp companies; it is through this network that many founders find the support and advice they need.
EMEAstartups.com: In general how far would you say has Europe evolved 7 years after Seedcamp's launch in terms of producing and "exporting" startups to the world? Given that Seedcamp is also a part of Digital Agenda's startup manifesto, what is still remaining to be done?
Carlos Espinal: Over the last seven years, Seedcamp's companies have definitively expanded abroad, and as I mentioned before, our events have both attracted and developed local ecosystems, but our program, including our US Trip, has opened doors for founders far faster than any other program. We want to continue to support this development and provide the bridges that founders need to scale globally.
In terms of what still needs to be done, in a recent post I wrote about how to develop an ecosystem (click here to read it), I highlighted a few points which I believe are huge value drivers, and as each geography is different, it is more about identifying local issues and helping develop those.
EMEAstartups.com: The next couple of months Seedcamp will be "travelling" across Central and South-Eastern Europe. That part of Europe hasn't been under your radar until recently, so what does Seedcamp see in that region?
Carlos Espinal: Hmm, actually it always has! We just rotate every other year. As for what we see; well, we see an emergence of very qualified engineering talent wanting to create new innovative companies.
EMEAstartups.com: You are visiting Thessaloniki, Greece for Seedcamp Office Hours. What are you expecting to see in Greece and what should local startups have in order to get accepted in one of Europe's top accelerators?
Carlos Espinal: I look forward to meeting the companies this Friday at Seedcamp Office Hours Thessaloniki. As for what we look for; really, it's about thinking global, even if you need to start local. Other than that, we look for a solid team; a team is more than just people capable of creating a product. It is about a team that is aligned around a common vision, passionate about what they are doing, and capable of doing it and iterating quickly.