Advent Technologies: Contracts of 2.2 million dollars for MEA electrochemistry components
Advent Technologies Holdings,  announced the signing of new contracts with manufacturers of clean power generation and energy storage solutions for the delivery of electrochemistry components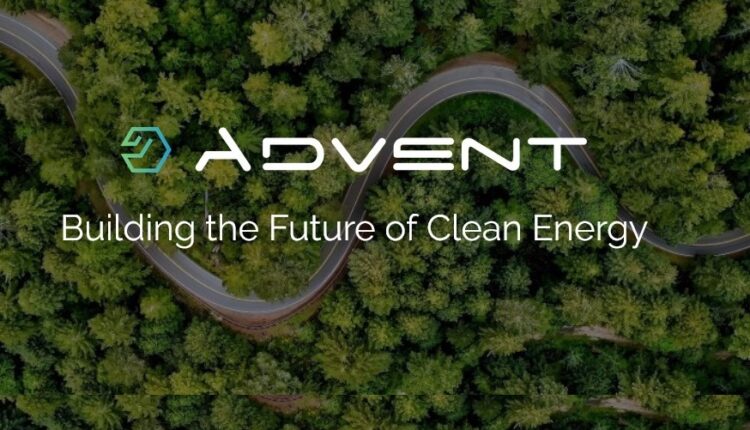 Advent Technologies Holdings, Inc. (NASDAQ: ADN) an innovation-driven leader in the fuel cell and hydrogen technology space, with more than 100 patents issued and licensed for its fuel cell technology, signed new contracts with manufacturers of clean power generation and energy storage solutions for the delivery of electrochemistry components.
The contracts were signed in the fourth quarter of 2021 and have a combined value of 2.2 million dollars. Advent began delivering electrochemistry components in the fourth quarter of 2021 and deliveries are expected to continue through September 2022. The vast majority of the new business is from North American based customers.
"We are excited to continue on a high-growth path and expand customer relationships across the USA, Europe, and Asia. Advent is recognized as a company with game-changing technology and our philosophy is to deliver high-quality products to companies as dedicated to a clean energy future as we are. We look forward to helping our customers reach their goals, and we hope that their trust leads to Advent expanding its repeat business with satisfied clients.", said Dr. Vasilis Gregoriou, Advent's Chairman and Chief Executive Officer.
Advent's electrochemistry components business includes electrodes, membranes, and membrane electrode assemblies ("MEAs"). These components are critical for fuel cells, electrolyzers, and long-duration energy storage (flow batteries). The performance of these components defines the lifetime, efficiency, weight and, ultimately, a substantial portion of the cost of the end electrochemistry products. Advent is continuously innovating in the area of electrochemical components. Among Advent's key developments in 2021 were the delivery of components to a leading US-based green energy equipment manufacturer.Also, the collaboration with Northeastern University for the development of MEAs for low-cost electrolyzers (green hydrogen production) and finally entering into the L'Innovator program from the US Department of Energy (US DoE) for the development of next-generation HT-PEM MEAs for the fuel cell market.
Advent's electrochemistry materials R&D is based in Boston, Massachusetts, with synthesis and manufacturing capabilities in Europe, with offices in California, Greece, Denmark, Germany, and the Philippines. Advent is expanding its production capabilities through the development of a new facility at the Hood Park campus in Charlestown, Massachusetts, which will focus primarily on the development and production of the next-generation of fuel cell components.
"2021 was a year of successful growth, and demonstrated great success in Advent's first year as a public company. The Company had 100% acceptance of our products by our customers in the electrochemistry component business, with zero returns for quality issues. Our new Hood Park facility will allow us to scale-up and deliver on the increasing global demand for electrochemical components in the clean energy space.", stated Advent's Chief Technology Officer Dr. Emory DeCastro.