Intel: Updates Capital Allocation to Drive Long-Term Strategy
The improved financial flexibility will support the critical investments needed to execute Intel's transformation during this period of macroeconomic uncertainty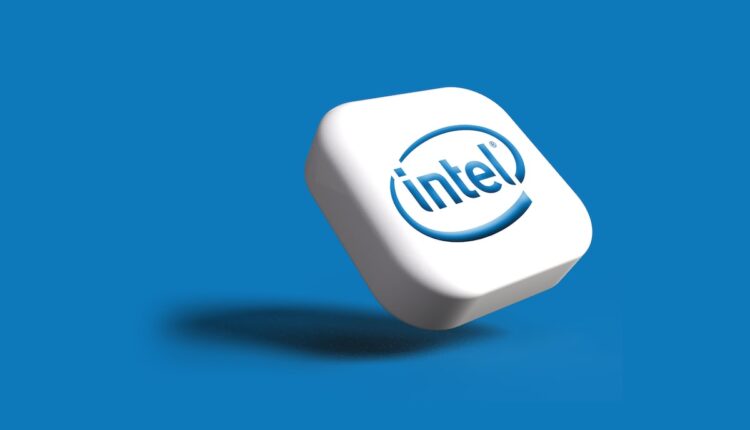 Intel Corporation announced that its board of directors has reset its dividend policy, reducing the quarterly dividend to $0.125 per share (or $0.50 annually) on the company's common stock. The dividend will be payable on June 1, 2023, to stockholders of record on May 7, 2023. Intel also reaffirmed its first-quarter 2023 business outlook provided at its most recent earnings call, including revenue of between $10.5 billion and $11.5 billion; gross margin of 34.1% on a GAAP basis and 39% on a non-GAAP basis; tax rate of (84%) on a GAAP basis and 13% on a non-GAAP basis; and earnings per share of $(0.80) on a GAAP basis and $(0.15) on a non-GAAP basis.1
The decision to decrease the quarterly dividend reflects the board's deliberate approach to capital allocation and is designed to best position the company to create long-term value. The improved financial flexibility will support the critical investments needed to execute Intel's transformation during this period of macroeconomic uncertainty. Since first initiated in 1992, Intel's dividend has delivered more than $80 billion in cash returns to the company's stockholders, and the board is committed to maintaining a competitive dividend.
"Prudent allocation of our owners' capital is important to enable our IDM 2.0 strategy and sustain our momentum as we rebuild our execution engine," said Pat Gelsinger, CEO of Intel. "We remain on track to deliver five nodes in four years and continue to expand the IFS (Intel Foundry Services) customer base. We are well into the ramp of 13th Gen Intel Core and 4th Gen Intel Xeon Scalable processors, and we look forward to the launch of Meteor Lake and Emerald Rapids in 2023 and Granite Rapids and Sierra Forest in 2024."
In addition to its prudent capital allocation, Intel continues to take decisive actions to advance its strategy, optimize its cost structure and provide transparency to its stakeholders. These actions include:
Delivering $3 billion in cost savings in 2023, on the path to $8 billion to $10 billion in annualized savings by the end of 2025. This includes the difficult steps previously taken to reduce headcount and the company's ongoing efforts to reduce other operating expenses. The company is also temporarily reducing compensation and rewards programs for employees and executives, and the board has decided to temporarily reduce its compensation as well. This is in addition to the exit of seven non-core businesses since early 2021, as the company continues to sharpen its focus and drive a best-in-class operating structure.
Operating net CapEx intensity in the low 30% range in 2023 as the company prioritizes investment in strategic capital and adjusts the timing of capacity expansion in response to near-term changes in demand.
Establishing an internal foundry model that will help Intel unleash the structural advantages of IDM 2.0 with a competitive cost structure and optimized operating model while providing further transparency into its strategic progress and performance against industry benchmarks.
Advancing its Smart Capital strategy, which allows Intel to access new pools of capital that provide additional financial flexibility to invest for the long term while executing its transformation. This includes the innovative Semiconductor Co-Investment Program (SCIP), for which Intel intends to announce a second partner later this year.
"We are well on our way to meeting our commitment to reduce $3 billion in costs this year as we look to deliver $8 to $10 billion in savings exiting 2025," said David Zinsner, chief financial officer of Intel. "While we will continue to prudently manage cash and capital outlays in the near term, we are setting the foundation for significant operating leverage and free cash flow growth when we emerge from this period of outsized investments."