ABB E-mobility: One million EV chargers for a "green" future
With a presence in more than 85 markets, the opening of the new 16,000 m2 production facility in Valdarno, Italy in 2022, a $30 million investment by ABB E-mobility, led to the doubling of the company's production capacity in the last two years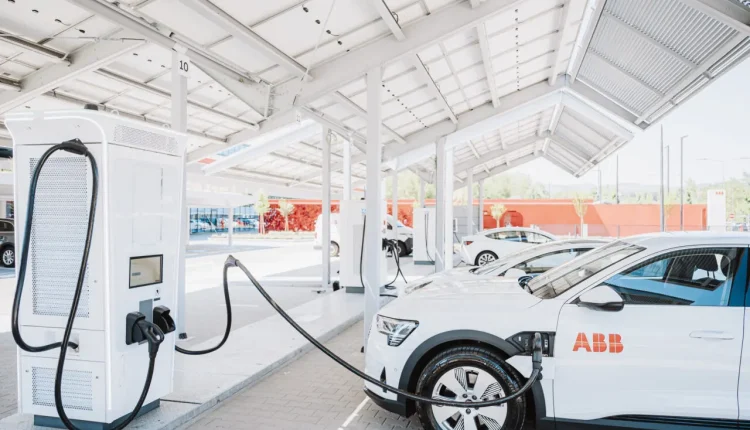 ABB E-mobility announces delivery of its millionth charger for electric vehicles, the latest milestone in the company's ongoing mission to an emission-free future through smart and reliable EV charging solutions.
With a presence in more than 85 markets, the opening of the new 16,000 m2 production facility in Valdarno, Italy in 2022, a 30 dollar million investment by ABB E-mobility, led to the doubling of the company's production capacity in the last two years. The new production facility is a benchmark for the industry, being able to manufacture a DC fast charger every 20 minutes, on its seven production lines, allowing ABB E-mobility to continue the excellent growth it has experienced in recent years.
In addition to its facilities in Valdarno, ABB E-mobility continued its expansion worldwide. In January, the company announced the start of construction of a new manufacturing facility in the U.S. The new plant will manufacture up to 10,000 chargers annually for charging vehicles in public places, school buses and business fleets. 2022 also saw a significant increase in ABB E-mobility's stake in Chargedot, a key charging provider from China.
"From the production of the EU's first 50 kW charger in 2010 to the launch of the Terra 360, which is capable of delivering a range of 100 Km in less than three minutes, ABB E-mobility has long sought to develop the innovations necessary to create an emission-free future in the travel sector," said Frank Mühlon, CEO of ABB E-mobility.
In Greece, ABB offers complete e-mobility solutions, from the power grid to the charging point and from home facilities to large vehicle stations (wallboxes and fast chargers for electric buses and cars), creating infrastructure that meets the needs of next generation smart electromobility. Since 2015, ABB Greece has been cooperating with the most important companies trading electricity and selling petroleum products, which are active in the field of infrastructure for charging stations for electric vehicles. So far it has promoted in the Greek market more than 4,000 chargers, of which at least 250 are high-power DC (fast chargers). These chargers have been installed throughout the country, while many of them are located on key motorways and other strategic points of the Greek road network, in motorist service stations (S.E.A.), industries, shopping centers and supermarkets.In addition, several individual projects have been completed, including the installation of fast chargers in places such as homes, offices, hotels, camping, public or private parking, car dealerships and gas stations throughout Greece.