ibanXS and Nidaros: Join forces and offer clients access to more than 2,000 European banks
The virtual employees built by Nidaros can now easily and securely make payment requests and payments as well as retrieve bank statements automatically for further processing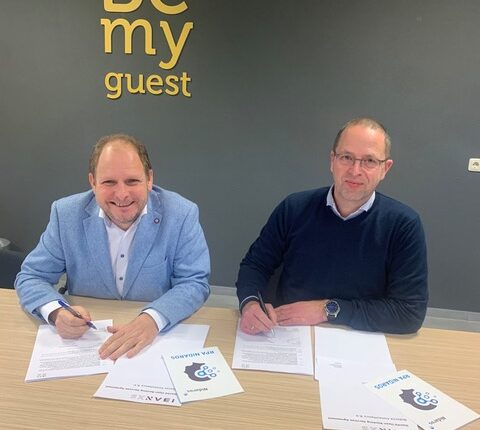 Robotic Process Automation (RPA) specialist Nidaros offers its clients – through cooperation with Open Banking provider ibanXS – access to more than 2,000 European banks. The virtual employees built by Nidaros can now easily and securely make payment requests and payments as well as retrieve bank statements automatically for further processing. It no longer matters which bank the client banks with. ibanXS is licensed by De Nederlandse Bank to offer these services in a secure way.
After Nidaros' previous PSD2 provider indicated it was quitting, the search for a stable, future-proof and reliable partner started. Indeed, Open Banking is proving indispensable in robotising business processes. Gerben Dolsma, founder and director of Nidaros: "You don't want to need hands at the end of a fully robotic and automated process to make a transfer."
Soon ibanXS proved to be the right party for Nidaros. ibanXS' services fit seamlessly with what the company needs to best support its clients. Gerben continues: "Our clients benefit directly from this cooperation. A partner that grows and thinks with us is very important for us and the ambitions we have."
ibanXS
Edy Bruinooge, CCO and co-founder ibanXS, is proud of the new partnership: "Nidaros is a wonderful company. For more than 15 years, they have been at the forefront of RPA. To be able to provide access to banks for transfers and transaction information for such a company is truly an honour for ibanXS. Nidaros and ibanXS also fit like a glove. Two companies that put their clients first and go through fire for that. Aristotle said it all: 'The whole is greater than the sum of its parts'!"
Applicability
Work processes such as retrieving, reading and processing bank statements can be easily robotised with this solution. Or think about automatically sending a reminder containing a payment request after a reversal. The actual payment takes place between the paying party and the client without Nidaros' intervention.