Yodiwo: Award-winning solutions for "smart" management of buildings, infrastructure and cities
The management of businesses and entire cities can be optimized by adopting "smart" software, which helps decisively to serve complex environmental, economic and social needs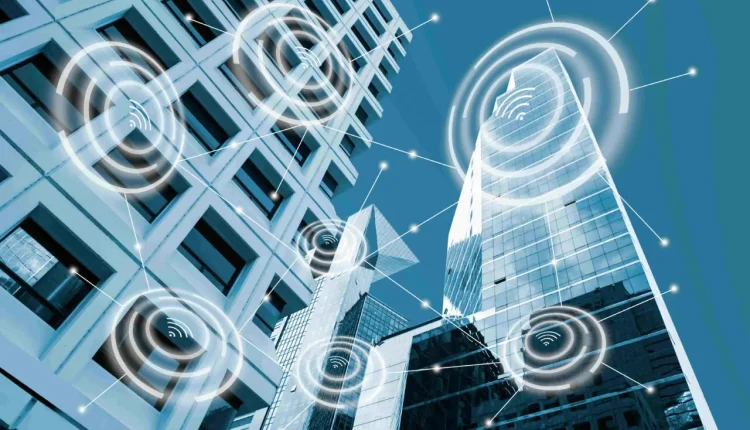 The intensifying energy and climate crisis in combination with the recent pandemic have created new challenges for businesses and organizations regarding the management of their infrastructure. The need for environmentally friendly, economically viable and safe facilities for their occupants is a complex problem that requires the use of pioneering systems and modern technologies.Internet of Things solutions optimize infrastructure and upgrade city administration, also facilitating targeted citizen participation through digital tools. Sensors, networks and applications collect all types of data. Combining these with the help of advanced analytical methods can lead to improved solutions, while open data is now an important added value for public bodies, citizens and businesses.
Full alignment with the new treaties
Yodiwo innovates, among other things, in the field of Smart Facilities and Smart Cities, offering sustainable and scalable solutions for the integrated digital management of physical spaces, from individual buildings to complex city infrastructures.The company develops flexible software so that all the necessary actions and responsibilities are carried out in a single digital environment that promotes better communication between both people and systems.
In this context, Yodiwo has two interrelated solutions to demonstrate.First, The YodiFEM (Facility & Energy Management) platform, which is used by facility management companies, real estate or large organizations that wish to settle a variety of issues in one or more, similar or different types of facilities, through a single digital environment.It is an open system that takes great advantage of Internet of Things (IoT) and artificial intelligence technologies, while utilizing any pre-installed measuring device and building automation.
Combining energy and environmental condition monitoring systems with management systems working and booking offices and parking spaces, YodiFEM improves the energy efficiency of buildings, making them friendlier and safer for employees and their guests. In this way, the management of systems and human resources becomes more rational, environmentally sustainable and as economical as possible.It has been proven that the use of the platform can contribute significantly to the reduction of energy consumption by more than 25%, to the reduction of maintenance costs by 30%, as well as to the increase of the sense of satisfaction and productivity of employees by more than 45%.YodiFEM is in line with the requirements of environmental and social responsibility policies and plays a leading role in the continuous monitoring, improvement and forecasting of the progress of critical indicators of organizations with which the performance of actions is evaluated in the context of their ESG strategy.
Second, the YodiCITY platform for "smart" cities used by both municipalities and their citizens through a mobile application. YodiCITY, through the vertical solutions it offers, already has a very successful presence, among others, in the Municipality of Nicosia, participating decisively in the ambitious project of a "smart" city that has already begun.
The platform enables the monitoring and addressing issues related to the urban environment, the standard of living of citizens and public safety and health based on the analysis of the data collected in the field. The originality of the solution is based on the combination of advanced technologies such as IoT, machine learning algorithms, computer vision and deep learning techniques, while utilizing at the same time existing systems of municipalities. These technologies are applied to "smart" waste management systems, air quality monitoring, street lighting, parking spaces and traffic management. Where such solutions have been combined, there has been a significant reduction in urban pollution of up to 40%, while municipalities have achieved over 25% savings in their related operating costs.Cities are also becoming fully interactive, inspiring certainty and security in their citizens, as there is a 30% increase in trust in municipal authorities.
Award-winning solutions
Yodiwo's proposals received significant accolades at the recent Boussias IoT Awards 2022. Specifically, a gold award for YodiFEM, in the section "IoT For Buildings – Building Optimisation", as well as two awards for YodiCITY, a silver for the application of "smart" waste management (YodiBin) and a gold for the "smart" parking application (YodiPark). It is now a fact that technologies for more automation, system integration and at the same time solving issues of work, living, environment and energy are already available. What sets Yodiwo apart is the intelligent integration of such technologies as part of integrated systems, capable of drastically improving every aspect of our lives and work.In addition, since the platforms are 100% developed in-house, it enables it to fully control them in order to meet the individual needs of each organization with great flexibility.