Viatu, the sustainable travel tech company, raises 1 million dollars
Enabling people to organise multi-day trips in minutes rather than weeks, Viatu - the data-driven travel marketplace - also offsets carbon emissions and contributes to local economies.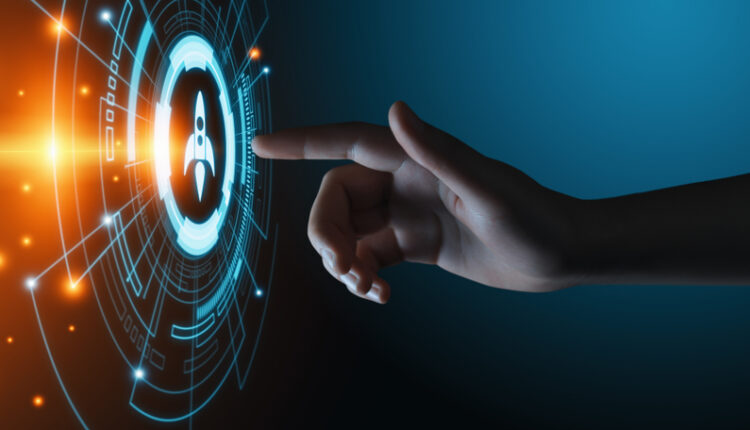 Viatu
, the travel company utilising
API
and
data-driven technology
to simplify the booking process of multi-day sustainable adventures, has raised a 1 million dollar seed round led by Ndoto LLC.
Participants in the round include Austrian sustainable travel marketplace, ASI Reisen, and a number of prominent angels, such as ex-Uber and founder of Ambo Ventures  and Kenyan-based lodge Emboo Camp, Loic Amado . Viatu has raised 1.2 million dollars to-date.
Co-founded in Zug, Switzerland, in 2020 by travel industry professionals  Alfredo Seidemann (CEO), Johan Bodenstein   (CTO) and  Bárbara Buchel (Chief Impact Officer), Viatu makes responsible and sustainable travel easier to access by offering a data-driven, fully customisable trip builder with live pricing and availability, courtesy of API plug-ins, giving travellers control and ownership of their adventures. 
Viatu is the first holiday travel-focused self-service website that enables people to have a 'connected trip' experience, where they can book every aspect of their itinerary – from accommodation, to experiences, to car rental – seamlessly through a single platform. Viatu transforms this logistically challenging, tedious and often overwhelming process into a fast, instant and transparent booking experience. 
People spend on average  more than 10 hours, over a potential period of two-to-three weeks, planning a holiday. Multi-locational trips, with a number of different itineraries, can take far longer. The time consuming task also requires visiting dozens of websites, with the average holiday-goer jumping between 38 different sites  before finalising and booking their plans. 
To ease the pain, some people opt for booking a complex multi-day tour through travel agents – 80% of trips to Africa are booked through travel agencies, with only 1-in-5 choosing to book directly. Though even when using a travel agency, the process can be slow, expensive and confusing. 
Viatu's trip builder can cut the searching and booking process from weeks to minutes and give travellers the full control of their itineraries, all through one platform. With 63% of consumers  in the US saying that it's important for them to use a smartphone when planning and booking a trip, having the availability of a fully connected travel experience in one place is crucial.
With people now seeking out trail blazing experiences  that their family and friends haven't heard of, Viatu aims to focus on holidays to destinations that are logistically challenging to visit due to the lack of available information and knowledge of where to go, how to book, and best way to travel between multiple and unfamiliar locations in-country. Viatu simplifies this process and demystifies the unfamiliar by making unusual trips more bookable through easy-to-access information available through its platform.
Viatu currently specialises in trips to sub-Saharan African destinations, such as Botswana, Namibia, Rwanda, and South Africa, and users can choose from a number of experiences, including eco-luxury getaways in the Etosha National Park, following Cape Town's Garden Route, and spotting the 'Big Five' in the Okavango Delta. AI technology and API plug-ins simplify the booking process, allowing users to arrange their trips easily and efficiently through the website, with more destinations from across the globe to be added soon.
Sustainable Tourism 
According to the 
World Travel and Tourism Council
, prior to the pandemic, travel and tourism accounted for 10.3% of all jobs (333 million), and 10.3% of global GDP ($9.6T)
, 
illustrating its major impact on the world economy
. 
However,
tourism in its current form is leading to harmful consequences for the environment, with the sector being responsible for 8% of global greenhouse gas emissions. 
Travellers and practitioners are becoming more conscious about sustainable travel, as according to ABTA's recent 2022 Holiday Habits 
report
, more customers are now considering sustainability credentials to be an important factor when choosing which company to book their holiday with. Additionally, the World Economic Forum released a 
white paper
 in 2022 advising travel and tourism companies of the importance of combating climate change, and other sustainability challenges, by developing products that enable more sustainable travel choices.
Sustainability within travel and tourism can be a complex matter, so Viatu is determined to ensure that its customers are fully informed about how they can contribute to a more regenerative future. As the travel industry evolves, Viatu is committed to addressing the needs of the environment and communities by only offering destinations with sound environmental, social and economic credentials that are in line with the 
Global Sustainable Tourism Council's Destination
criteria. Viatu's service providers, including safari specialists Gondwana, Wilderness, &Beyond, Asilia, Natural Selection, and Singita, are all scored using the Green Globe International Standard for Sustainable Tourism metrics. 
Viatu helps users manage the impact of their travel by having them sign the 'Viatu Travellers Pledge' which outlines responsible tourism practices, including cultural and environmental considerations. 
Additionally, to accelerate the transition to net zero at a global level, the platform has been integrated with offsetting API SQUAKE, which powers precise carbon calculations for all types of activities, including self-drive stretches and hotel stays. This enables Viatu to either make climate contributions and directly purchase the relevant credits on behalf of their users automatically once the trip is completed, for example purchasing carbon credits from the Wonderbag climate project in South Africa,. 
The Impact of Tourism 
Through redistributing tourism, and making more destinations than ever accessible, Viatu aims to contribute to a more sustainable travel industry and play a significant role in conserving nature and wildlife. For its contributions to sustainable travel, Viatu has been recognised for its contributions to sustainable travel by being selected as a finalist in the 
World Tourism Organization (UNWTO) Awake Tourism Challenge
. 
Since launching, Viatu has expanded its team to 15, with 10 nationalities represented, and over half being based in Africa between Botswana, Namibia and South Africa. Viatu has increased its revenue fourfold in its second year of operation and aims to triple revenue again in 2023. 
Viatu will use its latest funding to finish building its direct booking system and launch the interface to its customers, while continuously improving the functionality of its product based on customer experience.
Bárbara Buchel, Co-founder and Chief Impact Officer at Viatu, comments: "Viatu aims to transform a process which could take up to two weeks, either individually or through a travel agent, into something that will take minutes. For example, we had a situation where a customer's flight to Costa Rica had been cancelled, so they ended up planning and rebooking an entirely new two-week trip to Namibia while at the airport using Viatu, and within the hour they were boarding a flight to Windhoek". 
"We created Viatu to take the guesswork and extensive manual labour out of booking sustainable travel, and empower travellers to become an active force in enriching local environments, economies, and communities. The additional funding will allow us to further develop our platform to make arranging an adventure holiday from your smartphone as easy as booking a taxi or ordering a takeaway."
Susan Miller, Co-founder of Ndoto LLC, notes: "We are big believers in Viatu's vision to make sustainable travel simpler and easier for everyone. Viatu has proven that travel can be a force to enrich local communities by offering opportunities, as well as helping to promote self-expansion and an appreciation for the natural world around us."