Global fintech financing has risen seven-fold over the past three years to an estimated $20 billion for 2015, a rise of 66% on the level of investment in 2014! Some of the world's major financial centres are equally be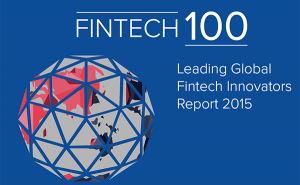 coming known as centres for fintech innovation, such as London and New York, and more recently Sydney. 25 payments and transactions companies (25%), 22 lending companies (22%), 14 wealth companies (14%), and 7 insurance companies (7%) are included at the recent "Fintech 100", which is published by Fintech Innovators, a collaboration between fintech investment firm, H2 Ventures and KPMG Fintech. The list contains the best fintech innovators, this year from 19 countries around the world!
As of the top Top 10 companies in the "Fintech 100" list for 2015 are: ZhongAn (China), Osca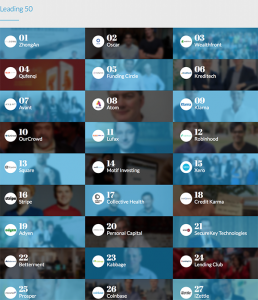 r (USA), Wealthfront (USA), Qufenqi (China), Funding Circle (UK). Kreditech (Germany), Avant (USA), Atom Bank (UK), Klarna (Sweden) and OurCrowd (Israel). The "Fintech 100" companies, that have collectively raised in excess of $10 billion, were picked based on extensive global research and analysis based on data relating to five factors: Total capital raised, Rate of capital raising, Geographic & sector diversity, Consumer & marketplace traction, X-factor: degree of product, service and business model innovation.
"There's no doubt that UK is clearly a leading centre for fintech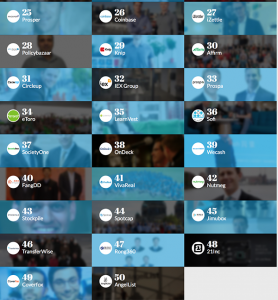 but with the rise of Chinese firms that position is not guaranteed. UK is currently home to more emerging fintech companies on the list than anywhere else. In a fast moving sector, it will be interesting to track how many breakout over the next 12 months. The speed and energy with which fintech innovation is impacting financial services is gathering global momentum on many measures. This year's report underscores the international nature of fintech, with the broad geographic diversity of the fintech companies featured. It is the Fintech 100 companies that are pushing the frontier of new products, services, technology and business models in financial services. Those within the financial services sector who ignore the innovations of the Fintech 100 cohort do so at their peril", said Warren Mead, Global co-lead of KPMG's Fintech practice.