The Microsoft for Startups Founders Hub has opened
A hub that will help Startups and their founders in their first steps in the field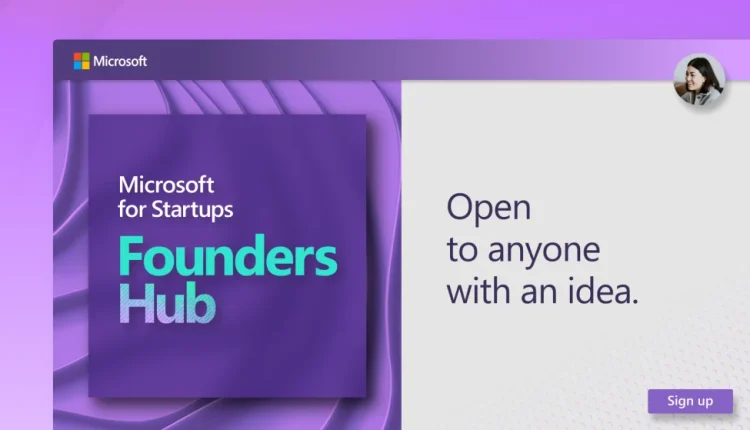 Microsoft aims to create and maintain a healthy ecosystem where both partners and customers can thrive. Startups play a key role in a thriving ecosystem since they have the ability to push the entire ecosystem forward. Despite being vital to innovation and growth, some estimates predict that over 90% of Startups will go out of business in their first year.
With this in mind, Microsoft tries to better understand what Startups need in order to be successful, especially when just getting started. Based on feedback from thousands of entrepreneurs from around the world, across a range of backgrounds Microsoft unveils Startups Founders Hub. Open to anyone with an idea, the platform is designed to address the most common challenges that Startups face.
Microsoft for Startups Founders Hub is centered around three key areas.
Unlocking innovation for all: The platform eliminates traditional barriers that founders usually face when getting started, such as venture capital requirements or third-party validation to help any founder regardless of background, location or access be successful.
Technology benefits that grow: Keeping pace with a Startup's lifecycle, the platform helps founders speed development with free access to GitHub and the Microsoft Cloud with the ability to unlock additional benefits over time. To address the unique needs of Startups, Microsoft is cooperating with innovative companies like OpenAI, a global leader in AI research and deployment, that develops AI systems such as GPT-3 and Codex to provide Startups with exclusive benefits and discounts.
Access to mentorship and guidance: Becoming a founder is no longer about "who you know." Through the platform, Startups can connect with industry veterans, access tailored Startup-centric training and innovate quickly with technical guidance by experts.