Investing in next generation is vital for the future
Kally Shane, who is part of the senior leadership team at independent insurance brokers H&H Insurance Brokers, says recruiting and training the next generation is vital for retention of knowledge and the future success of the industry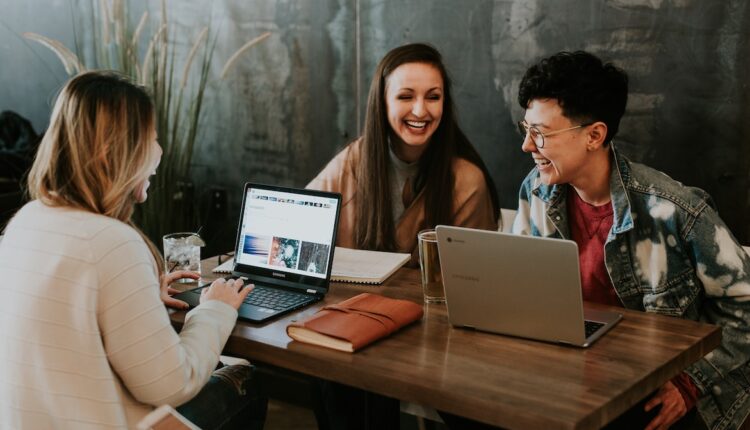 Giving young people career opportunities in the financial services is the key to the future of the industry, says a former trainee who rose through the ranks.
Kally Shane, who is part of the senior leadership team at independent insurance brokers H&H Insurance Brokers, says recruiting and training the next generation is vital for retention of knowledge and the future success of the industry.
As Head of Operations, Kally leads a 16-strong team of account handlers, administrators and apprentices, with a keen focus on personal development and training.
Kally said: "If we want to ensure the future success of the insurance sector and the wider financial services industry then we must invest in young people by offering opportunities such as apprenticeships and clear career paths.
"As a former trainee who has been supported throughout my career, I'm passionate about offering the same opportunity to other young people and passing on the knowledge which I have gained over the years. It takes time, investment and commitment from the whole business, but undoubtedly you reap the rewards by investing in young people."
Kally, who is based at HHIB's Carlisle office, joined the firm as a trainee account handler 13 years ago and progressed through the company, taking on her current role last year and reporting directly to Managing Director Paul Graham.
HHIB is committed to nurturing talent within the financial services sector, with its team receiving on-the-job training and industry qualifications in their roles.
As part of her ongoing career development, Kally has been selected for a two-year national training programme with insurance giant Aviva which offers practical and business focused skills and experience to nurture leaders within the insurance industry. She is one of only 20 candidates from across the UK to be selected for the Future Leader Programme, which includes regular visits to Aviva's offices in London for training with industry experts and leaders, and attending national conferences and events.
Kally said: "The programme will continue to help me develop my career through gaining an even wider knowledge of the insurance sector and a broader and deeper understanding of effective leadership, which will all positively impact on my role at HHIB.
"During the course, we have the chance to share best practice within the industry and one of the key points I have championed is offering opportunities to young people to work within our sector.
"Apprenticeships in the financial sector are still not as common as they are in other sectors so it's important that more businesses are aware of the benefits they can bring.
"As a business, we are committed to creating those opportunities. Over the past six years we have taken on nine apprentices with six continuing their career with us. We know that a happy, skilled and experienced team which delivers excellence in everything they do is integral to our continued success and delivering a first-class, personal service to our clients."
H&H Insurance Brokers, which has its head office in Carlisle, operates across the North of England, the Scottish Borders and Wales, and arranges a broad portfolio of business insurance across sectors such as farming and agriculture, tourism and hospitality, construction and all types of rural businesses. It was named Independent Broker of the Year at the 2022 Insurance Times Awards in December 2022.
Kally joined H&H Insurance Brokers in February 2010 and achieved her Certificate in Insurance two years later. She was promoted to Account Handler Supervisor in 2015, and was made Operations Manager in 2018 before being promoted to Head of Operations.