The implementation of 5G is the number 1 priority of businesses
The data that emerged from the third edition of EY's global survey "Reimagining Industry Futures Study"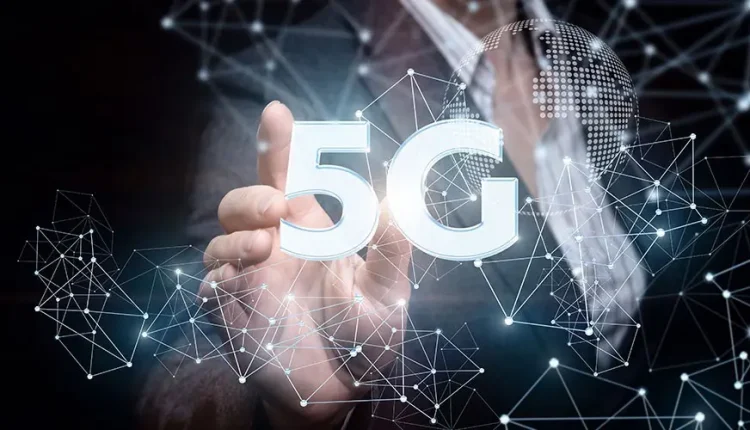 Businesses around the world are turning to 5G technology.
The aim of this shift of interest is aimed at managing the immediate business pressures brought about by the COVID-19 pandemic, as highlighted by the third edition of EY's global survey, "Reimagining Industry Futures Study."
49% of respondents prioritize process optimization as a key application of 5G technology, compared to 28% that prefer advanced 5G use cases with virtual or augmented reality.
A number of external factors affect business in this direction. 85% of respondents report that the impact of the global health crisis has sparked their interest in 5G, compared to 52% in last year's corresponding study.
80% estimate that disruptions in supply chains are driving up the adoption of 5G technologies, while 71% cite the emphasis on environmental, social and governance (ESG) issues as the main motivating factor.
However, to meet these ambitious targets, there is still a long way to go: 37% are concerned that the current use cases offered by 5G and IoT providers do not meet their own business resilience and continuity needs, while 47% do not believe that sustainability targets are met by today's technology use cases.
Europe leads 5G investments, but global confidence is limited
In terms of intentions for future spending, 5G is at the forefront of the other emerging technologies investigated by the study, with 56% of the participating companies planning investments within the next three years. The intention for current and future 5G spending, at this time, is higher in Europe, in contrast to last year (76%, increased by five percentage points), when it lagged behind other geographical areas. However, the findings warn that investment should not be taken for granted, with intentions falling by eight percentage points on an annual basis – to 70% – in the Asia-Pacific region and the Middle East.
These findings are indicative of a more defensive approach towards 5G, but also, in general, of the declining confidence of businesses, as only 24% of the surveyed executives say they are very confident that they can successfully implement 5G (a decrease of 1% from last year).
This is exacerbated by the lack of understanding of the relationship of 5G with other emerging technologies by businesses, which is also cited as the biggest internal challenge regarding perceptions around 5G.
Growing appeal of private networks as telecom operators try to address credibility gap.
The study also finds that businesses are increasingly receptive to 5G solutions provided through revolutionary business models. 77% of respondents are interested in using private networks to support the application of 5G and IoT technologies, while 71% are interested in buying 5G products through an intermediary and not directly from a telecommunications company.
At the same time, telecom companies face a significant credibility gap in terms of their image as experts in digital transformation, with only 19% of businesses perceiving them as such. In contrast, 30% trust network equipment suppliers as experts in digital transformation – up from 19% last year.
Cooperation through ecosystems remains key to the business development agenda
69% of respondents say they are already working with other organizations as part of a business ecosystem. However, the findings show that businesses are bolder in their approach to partnerships, with 36% looking for new synergies with companies in other industries (up from 24% last year) and 73% prioritising suppliers who can offer the possibility of collaboration at the ecosystem level, as part of their 5G capabilities.
Commenting on the findings of the survey, George Apostolakis, Partner in the Consulting Services Department and Head of the Technology, Media and Telecommunications division of EY Greece, stated: "Following the cycle drawn by other transformative technologies in the past, 5G has now passed into the maturing phase. To deliver the best results, 5G needs to work in conjunction with other emerging technologies, which requires greater flexibility and adaptability on the part of providers and a better understanding of market needs. As many companies also turn to private networks to support 5G applications, telecom companies need to reposition themselves as experts in digital transformation, offering service packages that will respond to the changing needs of businesses and create long-term value, not individually, but for all parties that will utilize them, in the context of creating business ecosystems.