The Greek Three Cents belongs now to the Coca-Cola family
The value of the acquisition of premium soda amounts to 45 million euros and is subject to adjustments on the date of completion of the transaction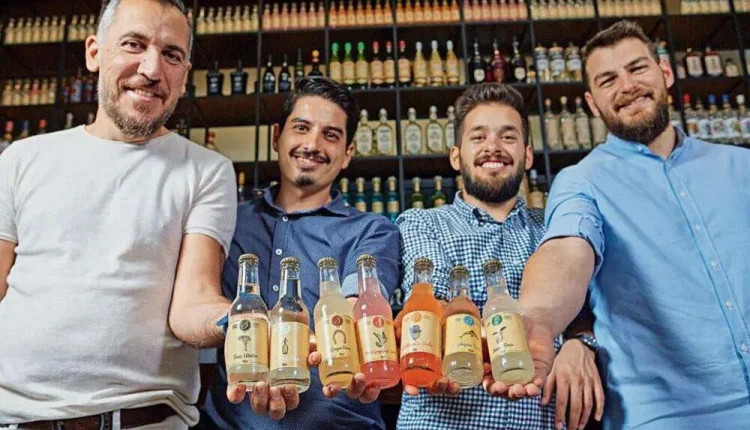 Three Cents is now part of the Coca-Cola BHC family.
The value of the acquisition of premium soda amounts to 45 million euros and is subject to adjustments on the date of completion of the transaction.
The completion of the transaction is subject to standard regulatory approvals, which are expected to be received during the second half of the year.
Three Cents is a company for the marketing and promotion of high quality ("super-premium") carbonated soft drinks, which are intended for mixing with alcohol to create cocktails and long drinks ("mixers & tonics").
The products are produced in Greece and distributed in more than 36 countries around the world. The 1st year of operation of Three Cents was 2015 and within 7 years it managed to increase its sales and profits 10fold.
In 2021, Three Cents recorded sales of 7.7 million euros.
"We thank the IDEAL Holdings group and especially Lambros Papakonstantinou and Damianos Papakonstantinou who believed in us and our vision. With their valuable help we are ready to take the next step as part of Coca-Cola HBC, opening up new paths and prospects to make Three Cents an international brand with a strong international footprint.", stated the General Manager and co-founder of Three Cents, Mr. Dimitris Dafopoulos.
"We are very happy about this transaction, as it is a complete example of our investment philosophy. We believed in the Three Cents team and invested in the company in 2020, while in May 2021 we transferred our participation to IDEAL Holdings.In these 2.5 years we contributed to the increase of the company's sizes and gave perspective to an original idea with growth potential outside the Greek borders. Upon completion of the transaction, we enable our partners to become members of a multinational company and spread their wings for new successes. At the same time, we created significant added value for our shareholders and increased cash reserves for our next investment moves.", said the President of IDEAL Holdings, Mr. Lambros Papakonstantinou.