The 10 Greek Startups that are the next "Unicorns" of Europe
The ecosystem of Startups in Greece is growing and attracting more investment in recent years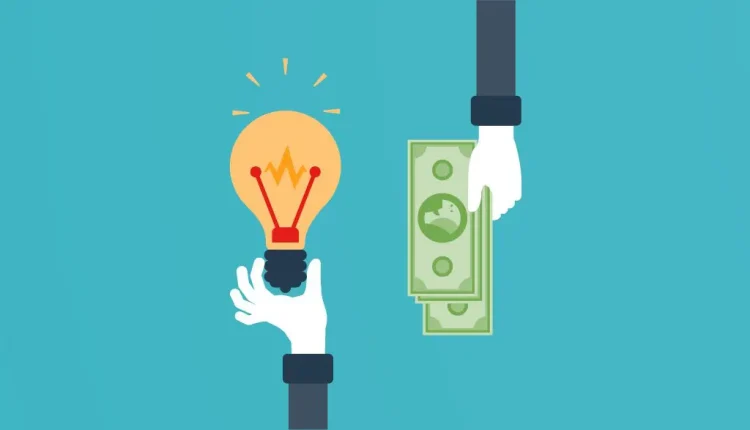 In 2021, funding for Greek Startups exceeded 500 million euros and a number of soonicorns caught Europe's attention. 2022 seems to be a promising year! Interest shifts to these 10 emerging Startups founded after 2017.
Prosperty
Prosperty is a proptech Startup founded in 2020.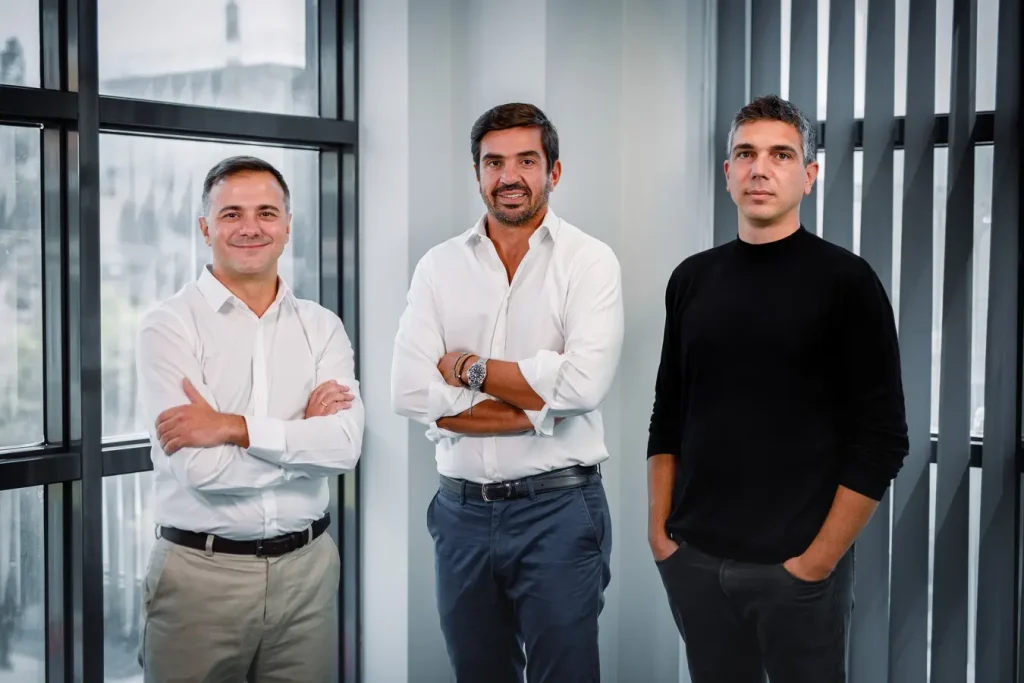 Its purpose is to transform the way in which people buy, sell, rent and manage property, with a digital approach first. The real estate market is perhaps less "digitized" than other sectors, and that's what Prosperty wants to change. Offering comprehensive technologically supported real estate services to make the work related to real estate simple, contactless, transparent and effective – laying new foundations in the real estate sector.The Startup enables users to observe the state of the market, identify current and upcoming trends, and make more effective forecasts. The use of innovative algorithms and data analysis reports provides significant value to property owners and buyers/tenants, helping them to make more aware decisions.
The company is growing rapidly, now having a group of more than 40 people, and has amassed about 3.3 million euros. The exclusive interview of Prosperty for the Startupper.gr, can be read here
Green Panda
Athens-based Green Panda contributes to the development of the circular economy in Europe, focusing mainly on the mobile phone market.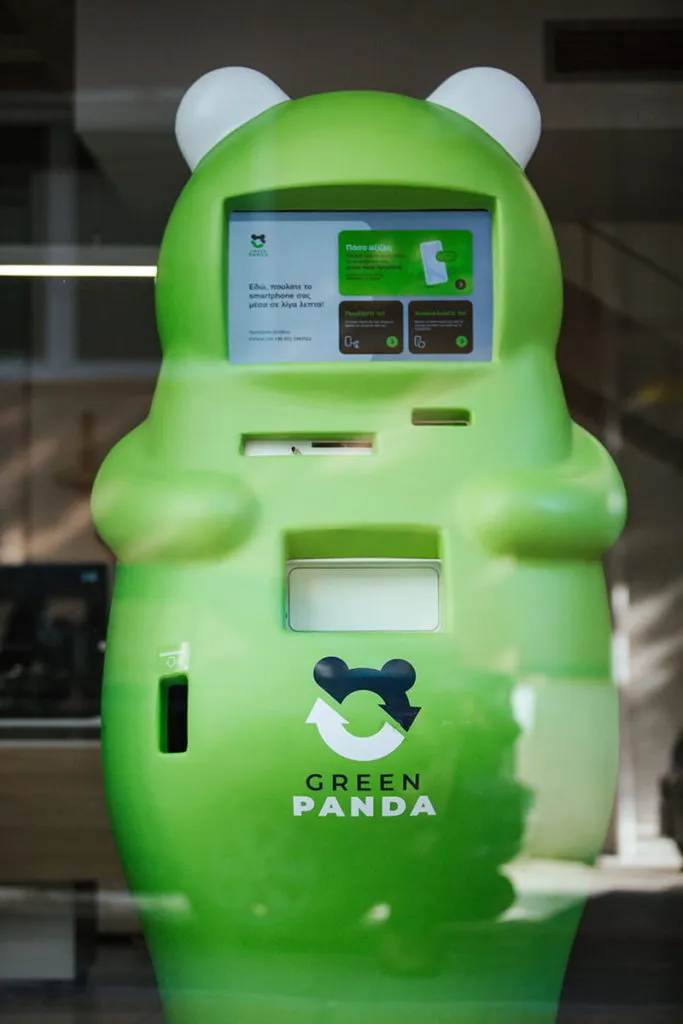 of Green Panda wants to give consumers the opportunity to get more value out of their phones with minimal hassle, enabling them to sell them in the fastest, easiest and safest way possible, while encouraging us to join the circular economy. While it is estimated that around 2 billion+ fully functional smartphones end up forgotten in drawers after users make upgrades, these phones actually only contribute to the accumulation of waste. With proprietary artificial intelligence technology, Green Panda kiosks assess the state of a smartphone, from the slightest scratch to serious technical problems, with unprecedented accuracy, allowing users to exchange and get paid for the old phone immediately. Such points of sale are found in several parts of Athens, mainly in supermarkets. The newly established company's mission is to move its kiosks globally, working with trusted partners, such as technology retailers, telecommunications and supermarket chains, to give everyone the opportunity to sell their phone. The company, founded in 2020, has now raised more than 2 million euros.
Pop Market
Pop Market based in Athens is also included in the growing e-commerce market. Founded in 2021, it serves online orders and groceries distribution services and aims to deliver thousands of products in less than 15 minutes.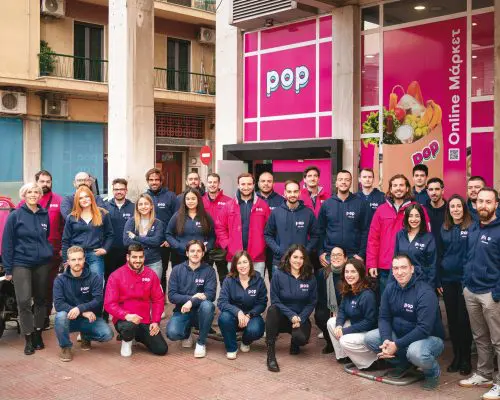 Pop Market is a pioneer in the fast market in Greece, creating well-equipped infrastructure, including a network of stores used in last-mile supply, distribution and last-mile delivery processes based on data.Now, consumers across Europe are used to the convenience that this offers, and it is a market with continuous activity, innovation and growth. Pop offers an exciting addition to Southern Europe and is scaling up quickly. The Startup has now raised more than 2.9 million euros.
Finloup
Fintech Startup Finloup is one of the first Buy Now Pay Later (BNPL) providers in Greece, founded in 2020 with the aim of democratizing credit and universal consumer access to such services.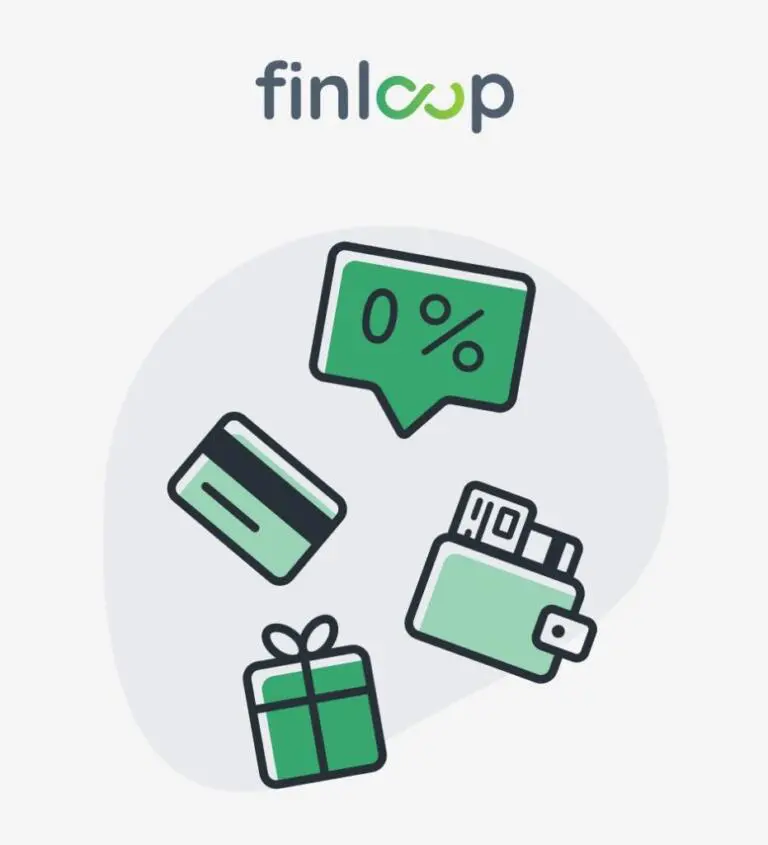 The Athens-based company began with the aim of eliminating the phenomenon of "bad credit", using technology and open banking, to offer fair credit choices to consumers at checkout. Finloup wants to have a real impact on the financial lives of everyday consumers and is growing rapidly. BNPL solutions are one of the most popular payment trends in ecommerce, but very often they can contribute to negative economic cycles. Finloup wants to change that. To date, the company has raised about 1 million euros to bring economic integration as a model.In addition, the team is supported by leading fintech organizations, such as FinQuest, VISA Innovation Programme and Elevate Greece.
Woli
Fintech Startup Woli has the vision to teach children and teenagers good habits when it comes to managing their finances in a fun and safe way, giving them greater financial freedom.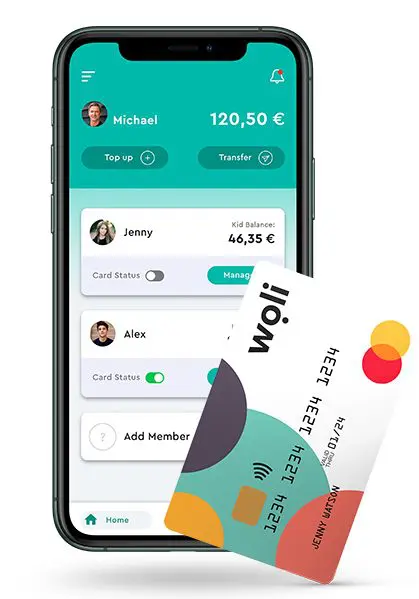 Founded in 2020, Woli combines a mobile app, a Mastercard prepaid card, providing intelligent parental control and age-responsive finance courses to empower young minds to save and spend money responsibly.The new generation is undoubtedly the generation of digital things, however, children usually receive their pocket money in cash. Woli wants to positively influence children's financial lives, helping them gain financial literacy and freedom from an early age, while giving parents full control and supervision. Already over 500 families have registered in the app, and the company recently took 700 thousand euros to promote its expansion in Southern Europe.
Wikifarmer
Wikifarmer was founded in 2017 and is a global platform aimed at empowering and educating farmers around the world while connecting them to the free market to sell their products at fair prices. The agricultural industry is an industry that is rooted in tradition, Wikifarmer offers a market full of content that provides information about modern, environmentally supported agricultural guidelines.The educational content is universally accessible and free of charge – providing farmers with the latest scientific-technological developments and practical manuals that can help them upgrade their production and income in a sustainable way. Farmers produce the most valuable part of the food supply chain, but they receive the least value from it.
To solve this problem, Wikifarmer additionally offers a Digital Marketplace, where each producer can create a profile and upload products for free, gaining instant access to domestic and international markets. The efforts of the online platform have been recognized by the International Food and Agriculture Organization (F.A.O.) of the United Nations for its effort to contribute to the achievement of the Sustainable Development Goals, to promote the positive social impact and reduce food waste.
BeSpot
Bespot, launched in 2018, is an AI-enabled Startup that develops location intelligence solutions for the retail and accommodation industry.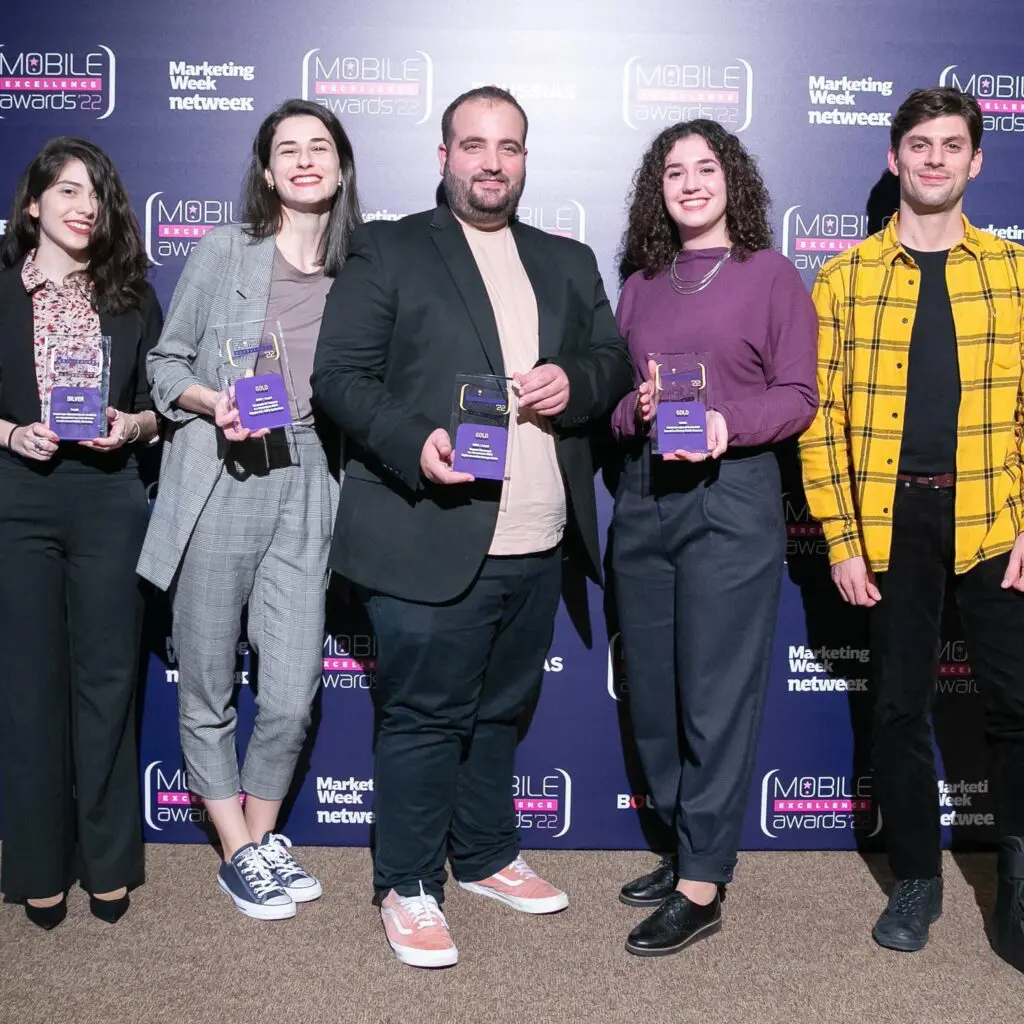 The goal is to give more insight into understanding consumer movement by analyzing market, movement and sensor data.The company offers location-based mobile services and a positioning SDK that uses machine learning techniques to accurately determine the position of users indoors and outdoors. The platform, 'Shopmind Insights', is then able to leverage the data to unlock valuable information about shoppers – including traffic trends, consumer preferences, and other information that can help businesses better understand their customers' journey. Using the app, consumers in turn benefit from the rewards they get when they visit various supermarkets, cafes, parks, and stores.
Codefunnels
Offering an all-in-one and working with small and large companies, Codefunnels has the mission to connect companies with the most important customers. The lead generation tool wants to enable companies to develop marketing strategies and network, paid advertising expertise, specialized content and proprietary data.The newly established company martech was founded in 2018 and already operates on an international scale, with content available in more than 30 languages and operates in 100 countries. Headquartered in Patras, the Startup also has offices in Estonia and Cyprus and has been entirely funded with a bootstrap.
Code4Thought
Code4Thought was founded in 2018 and aims to offer innovative technology to organizations in a sustainable and responsible way, either technically or humanly. To this end, the Startup provides advice on best practices for building appropriate processes and infrastructures to ensure that the use of artificial intelligence is trusted.For example, Code4Thought worked with a company to analyze whether its artificial intelligence algorithms, which were used to supervise patients in hospitals, had been fairly trained and whether the decisions were transparent and explainable. Already, impact-driven technology is being used in a variety of sectors, including banking, insurance, telecommunications and healthcare.In a world where AI is increasingly used, the need to ensure its transparency and reliability is more important than ever, and Code4Thought offers a way to fuel this.
Bewise
With offices in Greece and Cyprus, Bewise wants to help businesses maximize their performance while providing security support.Digital transformation is the trend of the decade and there are few businesses that can survive without a digital presence and ICT solutions.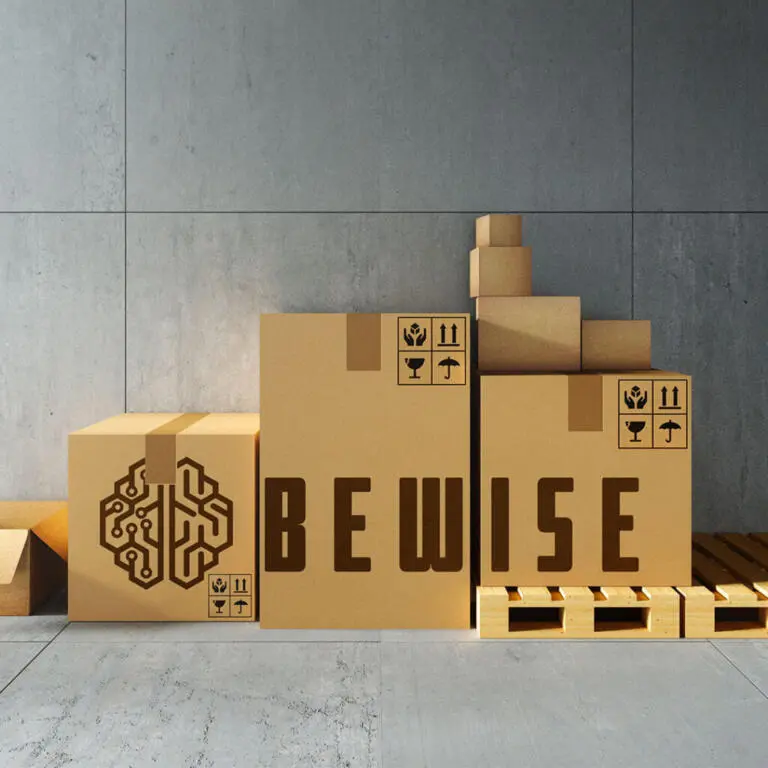 Bewise is there to support businesses by providing IT services to medium-large enterprises to design and implement business-grade IT solutions by integrating platforms and solutions.The company offers customized solutions that radically change the way customers operate, work and handle IT security, fueling a secure digital transformation. The company started in 2018 and has now helped over 300 customers in 7 different countries, completing 129 digital transformation projects.