SoftOne: The new innovative Soft1 Series 6 software line
The company makes digital transformation a feasible and affordable process for every business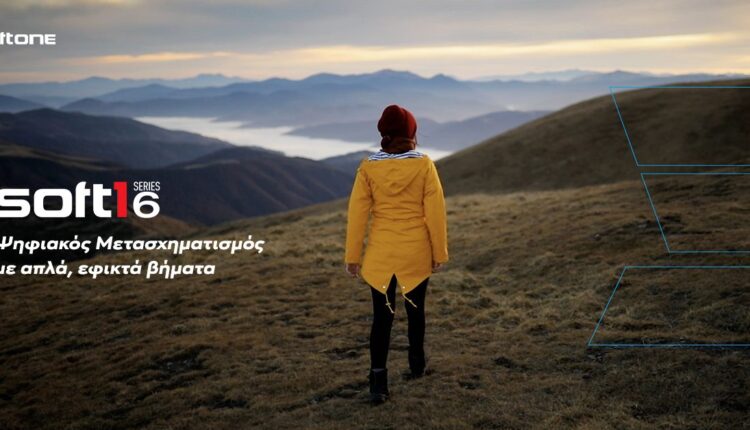 Continuing the long tradition of developing innovative solutions, SoftOne unveiled the new Soft1 Series 6 software line. Fully aligned with the company's philosophy of innovation, usability and reliability, the Soft1 Series 6 sets new dimensions to the concept of digital transformation, making it a feasible and affordable process for any business, regardless of size or sector of activity.
With a new, even friendlier and faster UI, numerous improvements and innovative functions and cloud services, Soft1 Series 6 helps every business to proceed with its digital transformation according to its own needs and capabilities, through autonomous steps that can be implemented gradually, directly adding high added value to its daily operation.
SoftOne's new software line recommends the most advanced intelligent automation technologies, making process automation easier than ever – for any user, with no code development requirements. At the same time, it leverages modern Business Intelligence tools, helping the business to easily see the real picture behind information, data and processes.A prominent place in the functionality of the new version is held by the completely redesigned payroll and HRMS solutions, which in combination with the new, innovative web platform of interaction between employees and myWorkplace, drastically change the way all functions related to human resource management are carried out.Expanding the possibilities of cooperation (with third systems) of its predecessor, the Soft1 Series 6 incorporates the FinTech 2.0 solution which ensures the interconnection of the business with all systemic banks and the international financial organization "Wise", as well as the utilization of the innovative onePay collection automation service.
With modern technologies as well as the strong know-how and experience that the more than 8,000 Cloud ERP implementations of SoftOne testify to, the new Soft1 Series 6 optimizes the operation of Soft1 in the cloud. At the same time, it fully meets the requirement of seamless remote work through the company's enriched and new enterprise mobility solutions, such as the Soft1 WMS Lite mobile storage management application.
More information about SoftOne's new software line is available at: www.softone.gr/series-6