Accenture emerges as a top player in Cybersecurity
In addition to gaining the top position in the ranking overall, the cybersecurity services company ranked first in eight of the 11 evaluation criteria such as: extent and development of cybersecurity services, implementation, strategy and vision, innovation and collaboration as well as readiness to emerging trends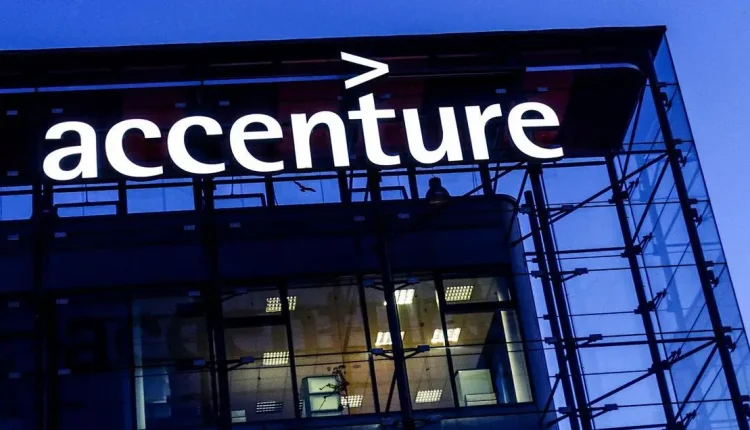 Accenture has managed to conquer the top of the cybersecurity service companies.
Based on a new report by HFS Research, Accenture is the number one provider in the cybersecurity sector.
The report "The HFS Top 10: Cybersecurity Service Providers, 2022" evaluated the capabilities of 15 companies on the basis of a defined set of criteria to determine the extent to which these providers help their customers effectively improve their cybersecurity.
In addition to winning the top position in the rankings overall, Accenture ranked first in eight of the 11 benchmarks such as: extent and development of cybersecurity services, implementation, strategy and vision, innovation and collaboration as well as readiness to emerging trends.
"Our ranking in the HFS report reflects our mission to help our customers build cyber resilience through transformative solutions, providing optimal protection in today's ever-evolving cyber threat landscape," said Paolo Dal Cin, head of Accenture Security globally."We focus not only on traditional cybersecurity solutions but also on new and emerging technology areas like quantum computing, edge computing, and the metaverse. As our customers transition to the cloud and explore these new technologies, we're ready to support them on their journey."

Among Accenture's strengths mentioned in the report are:
Growth: Accenture Security's team is growing at about 3 times the pace of the market and competition, while it has grown more than 70% in the last three years.
Go-to-market offerings: The report highlights Accenture's wide range of solutions focused on cybersecurity, applied cybersecurity services, managed security services, as well as an investment strategy that includes acquisitions, collaboration with ecosystems, strategic investments in innovative Startups, R&D in cybersecurity, and excellence in implementing solutions.
Talent management: The report lists Accenture's key talent retention strategies through investments in continuous professional development and upskilling programs. The report notes that "Accenture pays special attention to ensuring that its executives possess multiple skills and knowledge of the industry and is actively developing various initiatives to enhance inclusion and diversity in cybersecurity."
Results: According to the report, "Accenture uses its own business capability maturity models to help its clients unlock business value, leverage opportunities for improved security, achieve the necessary results based on their investments, and evaluate their overall return.
According to HFS, one of Accenture's key differentiators is its "next-generation IT and OT cybersecurity business centers." Recently, Accenture joined the Joint Cyber Defense Collaborative (JCDC) of the Cybersecurity and Infrastructure Security Agency (CISA).
"Accenture has developed deep expertise and capabilities in all areas of the cybersecurity value chain," said Ralph Aboujaoude Diaz, Practice Leader, Digital Trust and Cybersecurity at HFS Research. Accenture puts its customer-centricity, ecosystem of partners and innovation at the forefront of its cyber strategy.
In addition to being ranked as the No. 1 provider of cybersecurity services by HFS Research, Accenture has recently been distinguished in a number of other exhibitions such as: IDC MarketScape analysis of managed security services (MSS) providers in Europe, The Forrester Wave: Global Cybersecurity Consulting Providers, Q4 2021 and The Forrester Wave: European Cybersecurity Consulting Providers, Q3 2021.