With three important awards, in its first year of operation in Greece, Polygreen was distinguished at this year's Circular Economy Awards. Specifically, Polygreen won the Gold Award in the recycling category (Compost – Materials Recovery) for the WE SEA MORE II initiative, while for the Just Go Zero Coffee program it won the Silver Award in the same category of Recycling (Compost – Materials Recovery) and the Bronze Award in the zero waste category.
WE SEA MORE II is an initiative of Polygreen and Nestlé Hellas, based on innovative technologies and aiming at the detection, recording, collection and recovery of waste in the marine ecosystem. Just Go Zero Coffee is an innovative circular coffee management program, initiated by Polygreen with the first partner company being Everest.Through the program, which is part of the general framework of the first "movement" of circular economy "Just Go Zero", the residues of coffee are composted and transformed into an improvement for the soil.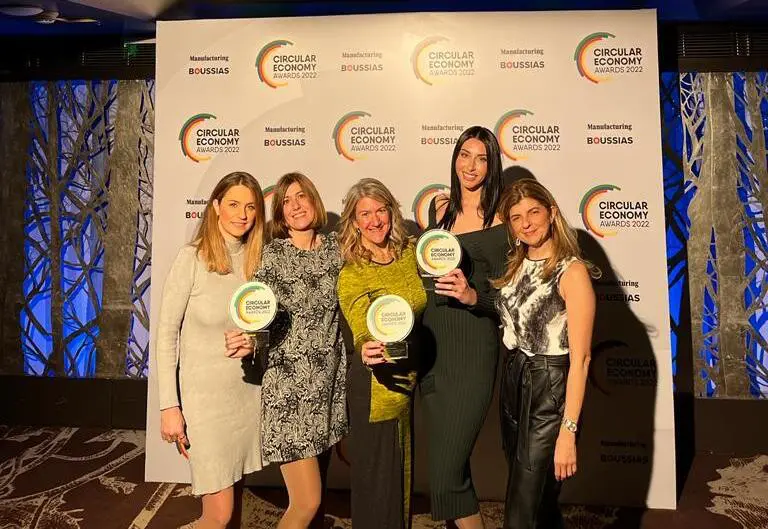 "The goal of Polygreen and our platform Just Go Zero is to develop circular economy solutions and practices tailored specifically to the needs of each of our customers or partners.Today's awards, which concern our collaborations with important companies in their field, highlight the power of synergy in the struggle to address modern environmental challenges and are the reward of the collective effort of our entire team. We are only at the beginning.", stated Elli Panagiotopoulou, Group Communications and Corporate Affairs Director of Polygreen.
The Circular Economy Awards reward best practices for integrated waste management, new circular models of economic activity, as well as companies that have expertise and contribute to the transition to a circular economy model. The award ceremony took place on Wednesday, February 23, at the Radisson Blu Park Hotel.