Nup: First funding for the Greek social-audio students chat
Through the application developed by the Startup, which "sees" expansion in America, users can create their own avatars and connect to an online student universe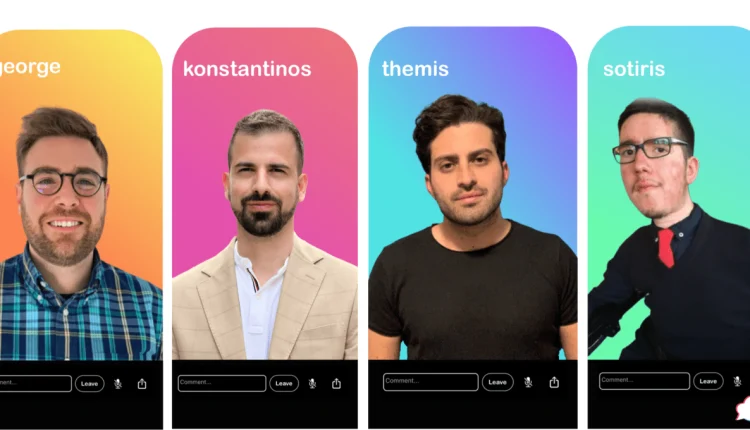 How could a student get to know, at any time, people who may share something in common, but may be in different faculties or cities? This is exactly the goal of nup, a social application that enables students to enter live audio rooms and participate in different discussions.
To connect to the app, one must confirm one's student status and then form an avatar that is essentially their nup-personality in an online student universe. Students then have the opportunity to start audio rooms and essentially do an audio live stream. The most "shy" can participate as listeners through live chat.
The rooms are for casual discussions about everything that concerns the student community, from movies and music, to dating, reflections or even group reading. At the same time, the possibility of private conversations is also offered. Of course, there are always live chats where every student can share anything he wants with those who are online and have, at any time, in his hand a whole and live student company.
Behind the nup are Themis Drakonakis, Sotiris Kaniras, Konstantinos Reppas and hangover media, which is the team that created the neolaia.gr. This team has worked on several projects while the founders were students and have done several pivots until they ended up creating nup. Recently, the company secured its first funding from the VC Realize Tech Fund II.
This was helped by the particularly impressive engagement, as the beta version of the app quickly spread to thousands of students with active users spending an average of 3.5 hours/day chatting in nup. The aim is to expand the company in the American market as the nup is a special and original concept, which combines the exclusivity of a specific community with the live audio content. At the same time, it represents the Greek Startup community in a particularly demanding market.
According to the nup team, voice is a very powerful communication tool that can bring together people who chat online with even more authenticity. In particular, bringing together students who share something in common and probably did not know each other in their real life, gives you a particularly important opportunity to improve the way you communicate and, by extension, their daily lives.