Novartis is betting on startup Rani Therapeutics!
A feasibility study that could last as long as two years with Rani Therapeutics, a startup that created an ingestible g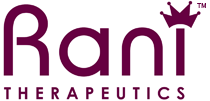 adget that has a unique way of delivering peptides, proteins and therapeutic antibodies to the body, will be launched by Novartis. It must be noted that Novartis, Google Ventures, InCube Ventures and VentureHealth participated in a Series C funding round of more than $25 million that was raised from Rani Therapeutics.