Myanmar Software Start-up feature at the combined CommuniCast 2015 & Myanmar International ICT Exhibitions!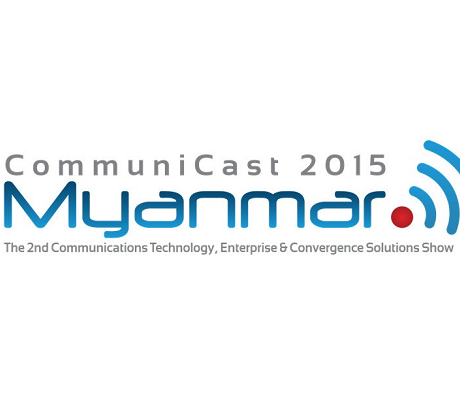 Something more than 120 companies are lined up to play a part in shaping the ICT sector priorities of the new Myanmar Government as CommuniCast 2015 joins forces with the International Myanmar ICT exhibition, which will be hosted from the 17th until 19 November 2015 at Myanmar Event Park.
New to this year's event is the Myanmar Software Start-up feature to showcase the most promising new apps in the country. The incubation hub in the expanded offices of the Myanmar Computer Federation is brimming with new ideas and entrepreneurial initiatives. With a strong focus on Myanmar language applications development the Federation is driving forward the ICT industry at all levels.
At this week's event will see more than 120 companies, together with 35 new exhibitors, from 22 countries across the globe including two pavilions from Singapore and groups from India, Canada and Thailand. The focus of the event, with the theme, "Opportunity driven by Connectivity", is primarily on satellite and broadband technologies, mobile infrastructure buildout and mobile and enterprise solutions. With the tele-density of the country targeted to reach 75% by the end of the 2015/2016 financial year, the opportunities for suppliers to the industry are bright, especially since the ISP, broadband, mobile and banking markets have opened up.