New innovation model with XR from the Foundation of the Hellenic World
The XR Cosmos program is a set of actions, initiatives and interventions, creating the framework in which stakeholders join forces, individually or collectively, from the institutional, research, business and investment ecosystem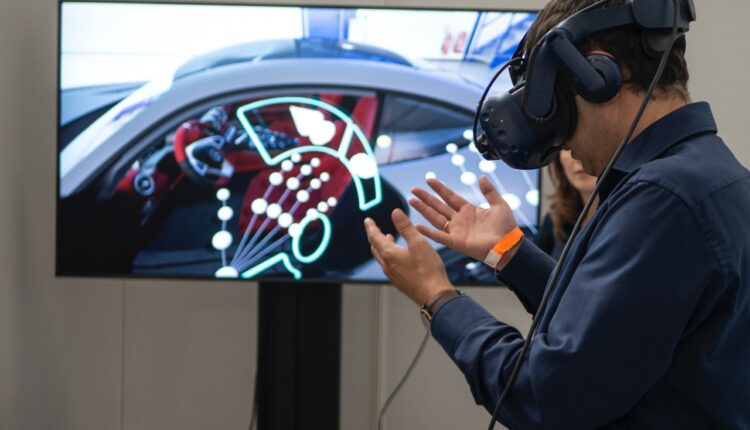 The Foundation of the Hellenic World, through the Center for Research, Development and Excellence in Virtual and Augmented Reality, announced the implementation of a program aimed at supporting, developing and extroverting the innovation ecosystem that governs the extended reality applications (eXtended Reality).
The XR Cosmos program is a set of actions, initiatives and interventions, creating the framework in which stakeholders join forces, individually or collectively, from the institutional, research, business and investment ecosystem.
In a statement, it is noted that the Foundation of the Hellenic World, since its foundation, connects the history and culture of Greece with technology and innovation and is currently attempting, by utilizing experience, knowledge, international scope and technological infrastructure, to be the connecting link for the country's transition to a new production model with innovation and technology as its axes.
In this context, the XR Cosmos (http://xr-cosmos.gr/) program has incorporated the following axes in its actions.
First of all, interconnection with international research institutions and institutions in the USA and Europe, for the development of research programs and the transfer of know-how, aiming at the adoption of best practices.
Secondly, cooperation with international fora and organizations, aiming at the extroversion and the promotion of Greek innovation, in the international business and investment ecosystem.
Also, development of Startup Competitions, workshops, networking events and finally implementation of roundtable discussions, in the context of a meaningful consultation with the institutional, academic and business ecosystem.
The program of actions of XR Cosmos, in all the axes will be published in the near future, starting from the design of the first Startup Competition, which will start in March 2022. The technical specifications and procedures for participation will be announced soon. The cycle of Startup Competitions, which will be implemented in 2022, will focus on the sectors, culture, tourism, education, health, media and entertainment.
A milestone in the actions of the program is the holding of the 1st International XR Cosmos Conference, which is scheduled for September 2022, aiming to be an institution where researchers, creators, entrepreneurs, investors and institutional actors from the global community will shape the new field of ideas development, interconnection and business development.
"At a time when initiatives and actions are required, which will contribute decisively to the creation of the conditions for the country's transition to a new, efficient and extrovert production model, the Foundation of the Hellenic World – Hellenic Cosmos is proceeding with the implementation of the XR Cosmos Program. Utilizing the power of knowledge, technology and innovative thinking, we create, with determination and method, on the platform of eXtended Reality, the field that will combine creativity with sustainable development, focusing on key sectors of society.", stated The Vice-President of the Foundation of the Hellenic World, Sofia Kounenaki-Efraimoglou.