HP unveiled the new All-in-One PCs enhanced with HP Presence, so people really work together and feel connected – especially when they're not in the same room. HP also announced the new Z by HP PCs and workstations with the power and performance needed to cope with demanding business days.
With nearly 60% of people splitting their time between work and home, hybrid work doesn't always mean portability and laptops. Some people work permanently from home and others have returned to redesigned workspaces. Office workers want robust and reliable desktops that can cope with tasks that require high performance and video conferencing meetings, all without filling the workplace.
"Two years after the pandemic hybrid work continues to evolve. With some people working at home and others returning to the office, dedicated office users want computers with innovative audio and video capabilities that allow them to collaborate, create and focus without sacrificing performance, said Andy Rhodes, Global Head of Commercial Systems and Display Solutions at HP Inc. "From office workers to creative professionals, the new HP All-in-One and desktops along with Z-input desktops provide the next-generation power and performance needed for user success in all work environments."
Introducing HP All-in-One PCs enhanced with HP Presence
The new HP All-in-One are the best collaboration solutions for those working from a special space in the office, at home, or at the forefront of a business. Enhanced with HP Presence,2,3, the latest HP AiO computers offer a better way for people to look, hear and share ideas – especially when they're not in the same room. Users can display better with a 5MP camera with HP Auto Frame4 to stay in the frame so they can get up from their desk, move and think upright during calls.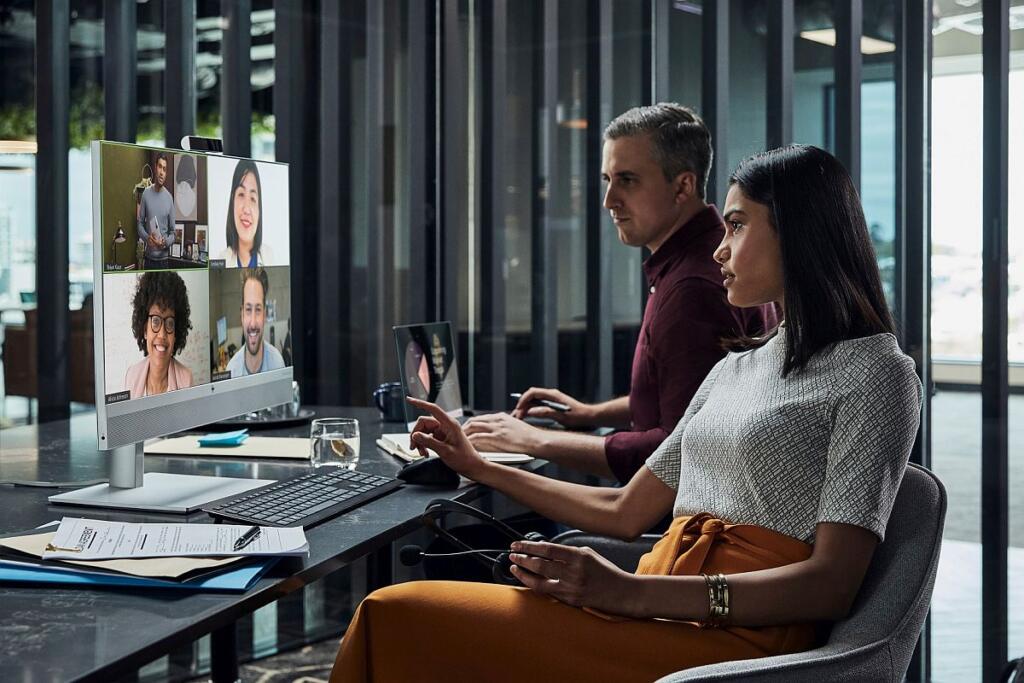 Dynamic Voice Leveling5 automatically optimizes voice sharpness to maintain constant volume either near or away from the microphone, while AI-noise reduction 2.0 filters unwanted ambient noise. The optional 7 16MP binning (4MP) camera automatically captures more video details when working in extreme lighting conditions – bright or dark.
Using the MyHP,8 app, users and IT departments can easily customize the COMPUTER experience in a single control panel – from adjusting audio and video settings to activating the latest updates to HP hardware and software innovations. HP Run Quiet Design accurately coordinates fans so that the systems work quietly and coolly, minimizing distractions for users and those around them.
When it comes to IT departments, the new HP AiO computers help simplify the way they deploy, secure, and manage HP fleets. Their standalone design makes it easy to set them up so users can work quickly, while HP Wolf Security for Business10 helps protect AiO computers from modern threats to keep company and user data secure.In addition, Monitor Mode extends the life cycle of the computer by automatically converting AiO computers into standalone monitors, giving IT departments the ability to deploy devices, while users get a secondary screen without adjusting their input settings.
HP Presence AiO Conferencing PC with Zoom Rooms is a conference solution, carefully designed to help streamline ad-hoc meeting experiences in special areas.Available with a diagonal 23.8″ or 27″ display and based on a 12th generation Intel processor, 11 the sleek HP Presence AiO Conferencing PC promotes productive business and in-person meetings where content sharing is easy and collaboration is seamless. With zoom rooms software preinstalled 12, users can conduct high-quality meetings, and when collaboration requires more than verbale xpression, they can convey their point of view with on-screen annotations and the use of whiteboards for a better brainstorming and visual connection to their team.
The HP EliteOne 800 G9 AiO Desktop PC, enhanced by HP Presence, 12th generation Intel® processors and Windows 11, is the perfect command center for your hybrid workspace. Available with a 23.8″ or 27″ diagonal display, the HP EliteOne 800 G9 AiO features a beautiful silver aesthetic complemented by cable management to give you a clean office and a small footprint that makes it great for home or office. Users can cope with demanding projects and virtual conferences throughout the workday with Wi-Fi 6E13 and Bluetooth 5.2 for improved connectivity. The height adjustable stand with optional wireless charging14 and the built-in VESA stand provide hybrid working flexibility.
Workday with powerful desktops
The HP Elite 800 G9 Desktop PC Series, based on a 12th generation Intel processor and NVIDIA RTX graphics, is designed for multitasking performance and execution required by the increasing workload of modern employees. These desktops provide customizable performance, AI-enabled collaboration, and powerful security and manageability experiences.
The HP Elite Mini 800 G9 Desktop PC can deal with intense workflows and easily handle large files and multiple tasks – all on a book-sized PC. Users can connect up to eight screens to increase their digital canvas and productivity. The computer turns into a powerful collaboration center when paired with an HP E-Series conference screen – designed fully integrated with a webcam, microphone, and speakers so that people can hold meetings like professionals and present their best at every call.
The HP Elite SFF 800 G9 Desktop PC offers uncompromising performance, scalability and reliability in a space-saving design.
The HP Elite Tower 800 G8 Desktop PC delivers the high performance required for powerful users whose workload includes handling complex programs, performance, and demanding graphics content.
HP also announced the HP Elite 600 G9 Series Desktop PCs and HP Pro 400 G9 Series Desktop PCs with 12th generation Intel processors and fast DDR5 memory for the speed and responsiveness needed by busy people working in the office or in a dedicated workspace at home.
Professional performance with Z
At CES 2022, HP announced the HP Z2 Mini G9, the most powerful mini-workstation in the world, designed to perform incredibly high in a petite design. The Z by HP input desktop portfolio is built for designers working on multiple applications at once, 3D modeling and complex imaging, including ray detection and virtual reality.Today's designers, engineers and students try to stay in the creative zone, but natural environments range from spacious to narrow workspaces, from the classroom office or workshop to the home. The new Z desktop line combines uncompromising performance and market-leading scalability.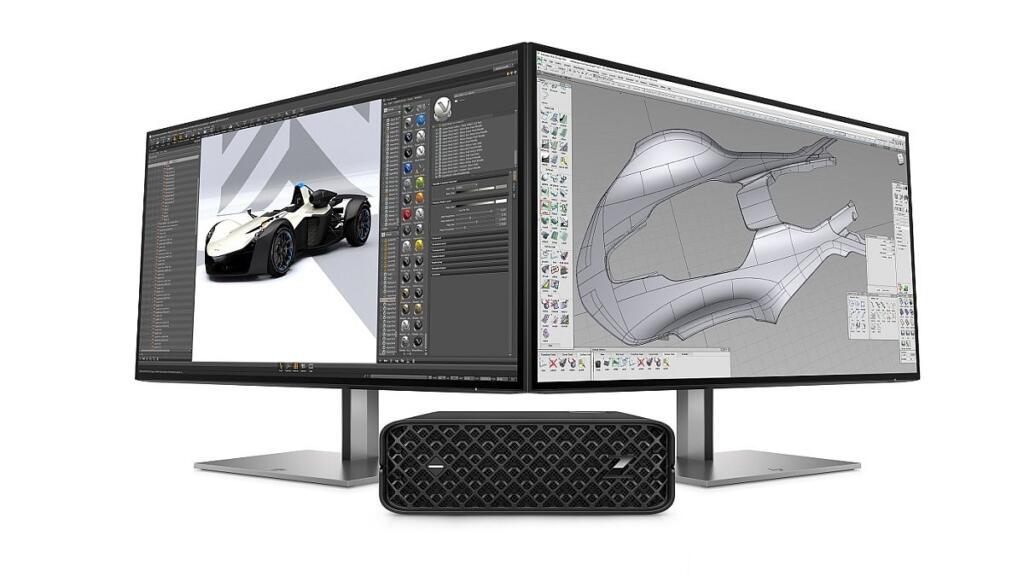 The Z2 SFF G9, the most powerful SFF16 workstation in the world, is a hybrid power plant with the ability to deal with high-performance design, simulations and real-time beam detection for the first time on an SFF workstation. With support for professional full-height NVIDIA RTX full-length graphics and next-generation Intel Core K-Series processors, the Z2 SFF G9 brings tower power to a fraction of the size.
The HP Z2 Tower G9 is designed to seamlessly run applications for fast performance, fast simulations, and real-time tracking of rays. Based on next-generation Intel Core processors, including K-Series and professional NVIDIA RTX graphics, it addresses high-performance workflows without any restrictions on a product built for today and protected by the future with scalability capabilities when a change in performance is required.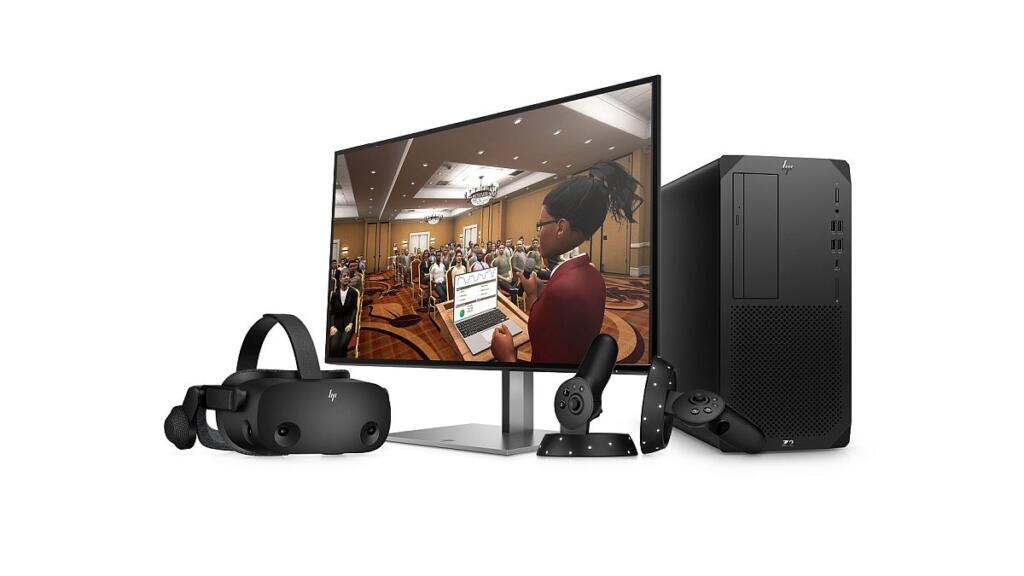 The HP Z1 Tower G9, HP's most affordable desktop entry workstation, brings to designers and editors ISV-certified hardware and industry-leading safety for professional workflows.