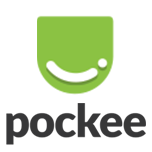 Pockee is a unique app for supermarket coupons in Greece announces two important developments.
At first, there will be a new investment of 400.000 euros from Jeremie Openfund II and then there will be a total innovation of index, menu and the whole image of Pockee.
Pockee is only 7 months old and was developed by a 100% Greek startup. It has over 30.000 registered users and works as a "smart pocket". It has 14 supermarket companies, with over 1.200 shops and 30 brands, as clients and offers over 170 coupons for everyday usage products.
Users can use their coupons from their home, office or at the shop and win the price of coupons in cash. The app works even offline and a consumer can prepare his/her shopping list, adding favorite shops and coupons and reducing time of searching.
With the funding from Jeremie Openfund II, Pockee team has the ambition to enhance its presence in Greece and make the first step to a big market abroad.
Zisis Tsairelis, Pockee founder, said that he and Pockee team are excited from the prospects and work of seven last months and now they are looking forward to completing their ambitious targets in Greece and abroad.
Jeremie Openfund has already invested 100.000 euros in Pockee.
George Tziralis, Pockee partner, said that it is very important for a Greek company to bring solutions that can be used by big companies in all over the world.