Lockheed Martin and Viasat to launch two new space camps in London and Sunderland
Lockheed Martin and Viasat will be leading the 2023 iteration of the Space Camps and are expanding their reach to engage a different set of incoming students from new schools.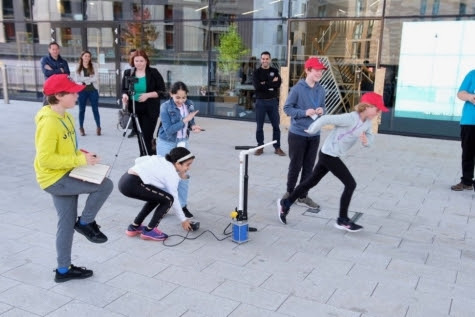 Viasat, Inc. (NASDAQ: VSAT), a global leader in satellite communications, and Lockheed Martin (NYSE: LMT), a leading aerospace and defense company, today announced a renewed collaboration with the National Space Academy to offer two Space Camps, one hosted by each company. This follows the successful execution of the 2022 Space Camps in which a group of companies including Lockheed Martin and Inmarsat, recently acquired by Viasat, hosted students from 20 schools across the UK for a highly immersive space education experience.
Lockheed Martin and Viasat will be leading the 2023 iteration of the Space Camps and are expanding their reach to engage a different set of incoming students from new schools. This year, the camps will be open to 90 students in years 6 and 12, giving each young mind the opportunity to take part in an immersive discovery of space. With these Space Camps, Viasat and Lockheed Martin will help boost technical skills and academic knowledge for the students across a broad range of STEM subjects.
Aligning with the UK's National Space Strategy, this year's camps will focus on three key themes:
Sustainability in Space
Innovation and Entrepreneurship
Career Pathways into the UK Space Sector
"Our mission is to inspire and support students through their educational journey and broaden their understanding of what space really means to the UK – with the hope of encouraging them to not only consider space as a career in STEM, but to also build the future of our space economy," said Nik Smith, Lockheed Martin Space's regional director for Europe. "This kind of investment in future generations is critical for developing the cutting-edge workforce needed to position the UK at the forefront of space." 
The camps will feature inspirational speaking engagements from space industry professionals alongside an action-packed curriculum from the National Space Academy. With collaborative group projects, hands-on technology education and out-of-this-world discussions on what it takes to get humans to space, each camp will be an incubator for our next generation of space leaders.
This is particularly important in the UK, where research has shown 34 percent of 18-24 year olds wish the knew more about space, but only seven percent said they want to work in the space sector.
"We're really excited to continue this collaborative effort with Lockheed Martin to create an engaging and interactive experience for UK students to learn about space," said Todd McDonell, president of Viasat's international government business. "The continued investment and exposure of kids to STEM education experiences both in the classroom and beyond is critical to developing of the next generation of technology innovation leaders, and it's especially important to continue building up the UK space sector into a global leader."
Lockheed Martin and Viasat are grateful to be working again with some of the UK's most impactful organisations, including the National Space Academy (sourcing and supplying the curriculum), RTC North (leading the school outreach), Northumbria University's NUSTEM (assessing the camps' impact and providing valuable insights and data) and the University of Sunderland (hosting Lockheed Martin's October camp).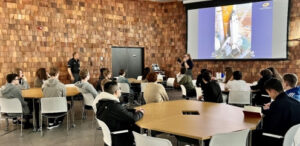 The Lockheed Martin Space Camp will be hosted at the University of Sunderland from 23 October to 27 October, and the Viasat Space Camp will be hosted at their International HQ in London next year from 12 February to 15 February.