KLM imports sustainable fuels for greener aviation
The new fuel cost will be integrated into the ticket price, reducing the carbon footprint of flights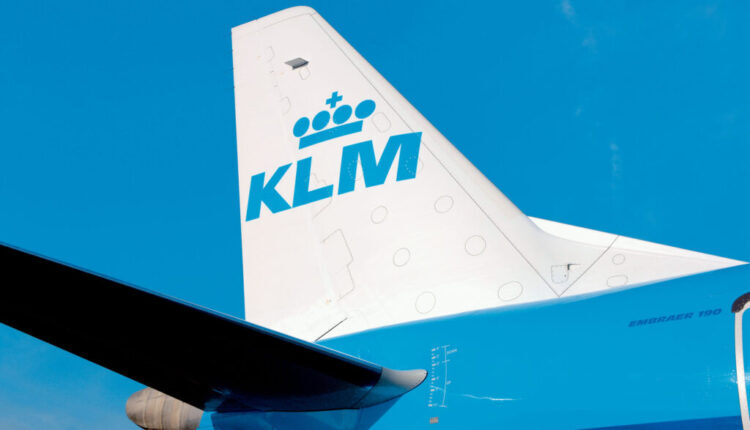 KLM is starting to add 0.5% Sustainable Aviation Fuel (SAF) to its flights departing from Amsterdam as of today. At the same time, the company will offer its customers the opportunity to purchase an additional amount of sustainable fuel. In this way, KLM aims to stimulate the SAF market. Travel is set to change in the future and the SAF will play an essential role in this regard. Following fleet renewal and further innovation in the company and industry, KLM is committed to trigger an energy transition.
Thanks to customers participating in the Corporate and Cargo SAF programs, KLM already has a significant share in the global SAF market today. However, with a share of 0.18% in 2019, it is still less than 1% of total fuel consumption today. The 0.5% admixture on passenger journeys is a very small step, but an important one in the right direction, but in the hope that other airlines will soon follow this example, working with all sides for stable solutions and innovations aimed at opening up the SAF market.
Reduction of CO2 emissions by at least 75%
The CO2 emissions of the SAF that supply KLM are at least 75% lower than those of fossil kerosene. That is why, in the short term, SAF will be the most important means for drastically reducing carbon emissions, thus contributing to making aviation more sustainable. The cost of this new fuel is at least four times higher and production is lagging behind.  With the increase in demand, KLM hopes to further develop the SAF market so that supply can escalate and sustainable fuels eventually become more economical.
SAF targets
From January 1, 2022, France will introduce a mandatory SAF impurity rate in fuels. This is not yet mandatory in the Netherlands. Within Europe there is a proposal to achieve a mandatory SAF rate of 2% by 2025 for all flights within and from Europe. KLM and its partners in the Clean Skies for Tomorrow alliance had recently announced that they aspire to achieve a global SAF rate of 10% in 2030. To this end, KLM has now decided to start adding more SAF voluntarily.
In addition, Air France-KLM group, KLM and Air France have committed to the carbon reduction trajectory set for the aviation sector by the Science Based Targets initiative. This ensures that KLM's targets are in line with the objectives of the UN Climate Agreement signed in Paris (zero emission in 2050). The increased use of SAF is a key factor in achieving these goals.
Charge on the ticket price
The 0.5% SAF ratio will be added to the SAF already used for customers who have joined KLM's SAF – Corporate and Cargo programs. An extra charge for the additional SAF will be added to the ticket price. This means that KLM passengers will automatically contribute to the sustainable fuels.The surcharge will range from 1 to 12 euros per ticket, depending on the distance travelled and the class (economy or business). KLM will use this customer-side contribution to fund a standard SAF admixture of 0.5% on all flights from Amsterdam.
CO2ZERO service expands with SAF option
For individual passengers who wish to further reduce their flight footprint, the company has expanded the CO2ZERO service with the option of purchasing an additional amount of SAF. This option will be available in addition to the existing alternative compensation to support a Gold Standard-certified reforestation project.  Reforestation is one way in which carbon emissions can be offset outside the aviation industry. By purchasing additional SAF, each passenger contributes to the use of a smaller amount of fossil kerosene and therefore to the immediate reduction of carbon emissions as a result of the flight. KLM will again use the amount raised for the purchase of SAF to boost global SAF production.