How the European Startups regained investor confidence
According to CB Insights, investments in European technology companies recorded a record performance in 2021, reaching 93.3 billion dollars (+142%) compared to the previous year. The number of deals also jumped to 7,051 from 5,746 in 2020 and 6,051 in 2019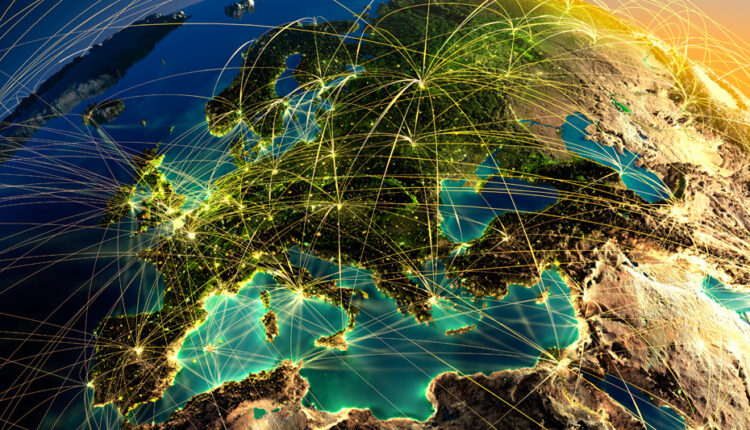 Europe's tech scene for many years has been in the shadow of the US and Asian giants, but lately the friendly policies of European governments and the inflow of investment capital are giving a breath of liquidity to the struggling technology industry of the Old Continent.
According to CB Insights, investments in European technology companies recorded a record performance in 2021, reaching 93.3 billion dollars (+142%) compared to the previous year. The number of deals also jumped to 7,051 from 5,746 in 2020 and 6,051 in 2019.
Europe, in the midst of the "explosion" of tech companies in the U.S. and Asia, failed to "respond", to the emergence and subsequent dominance, of companies such as Apple, Microsoft and Netflix or Alibaba and Tencent. But European investors and founders argue that there has never before been a more welcoming climate in Europe for emerging technology companies.
The Paris-based Back Market, an online marketplace that sells used iPhones and other electronic devices, announced it was participating earlier this month in a new round of funding raising its valuation to 5.7 billion dollars.
Berlin-based grocery delivery company Gorillas raised nearly 1 billion dollars in October from investors such as Coatue Management, Tencent and DST Global. British online payments company Revolut raised 800 million dollars last July from Vision Fund 2 of the SoftBank Group and other investors, with the company's valuation now amounting to 33 billion dollars.
"People of the market questioned whether Europe can really create big companies because it's more fragmented and more complex," said Zoé Fabian, who oversees the trajectory of many growth investments in many European countries. But he added that the recent increase in funding to European tech companies seems to have changed the data.
In fact, Mrs Fabian pointed out that in many cases it is cheaper to set up companies and hire workers in Europe than in Silicon Valley, with the very high cost of living.
Part of the frenzy is due to the Silicon Valley model, which is followed in many European capitals, with governments creating programs aimed at raising capital for tech companies.
The French President Emmanuel Macron last year signed an initiative aimed at creating 10 future European "champions" in the technology industry, worth more than 100 billion euros by 2030. France also unveiled an initiative in 2020, under which institutional investors commit to invest 6 billion euros in the project within three years for the financing of technology companies through private capital. Among the companies that have been supported by the Initiative of the French President are iziwork and the fintech PayFit.
In Germany, the government last year launched the so-called Future Fund, using 10 billion euros state money and 30 billion euros in total with the participation of private and public partners to provide funding to Startups. The first money was first channeled into VCs before they, in turn, invest them in companies.
Nazim Cetin, managing director of Allianz X, the digital investment arm of the German insurance giant, said that "European companies have matured. Many have gone well beyond their initial stage of development, which means that investors entrust larger amounts to them. Allianz X is an investor at N26 Bank, a digital bank based in Berlin, which last October raised 900 million dollars, with its valuation exceeding 9 billion dollars.
In addition, the number of initial public offerings (IPOs) for European tech companies has increased significantly, although it remains considerably smaller compared to the US tech giants. As the valuations of European technology companies have not yet reached those of the US, there is an opportunity for investors to obtain higher returns from the IPO of a European company.According to CB Insights, in 2021 there were 185 IPOs of European technology companies, including the British fintech Wise, compared to just 85 in 2020.
European companies have the advantage in raising capital right now, said Spencer Crawley, co-founder of first minute capital, which has 300 million dollars worth of assets under management and participates in seed funding rounds worldwide with a focus on the U.S. and Europe.
Christian Wiens, CEO of Getsafe, which sells digital insurance products through an app in Germany and the UK, said his company could have raised more than the 93 million dollars in the last funding round that the company participated in. Mr. Wiens stressed that he had received interest from investors outside Europe, but saw it as a positive sign that European investors, who participated in the round, were interested in investing capital in non-early-stage Startups