Haris Karonis comments on the Greek Startup ecosystem at the Moneyreview Banking Summit
The Greek Startup scene lacks serious investors as well as experienced executives, he said, among other things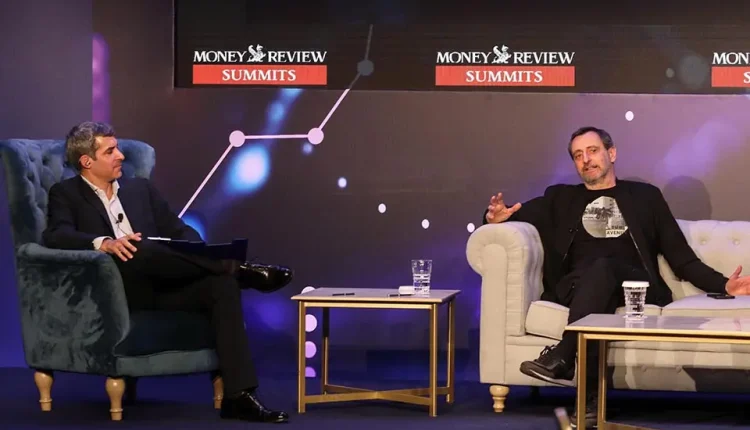 We are all talking about a single European market, but each country has its own processes, systems, infrastructure," said Haris Karonis, Founder and CEO of VIVA Wallet, at the Moneyreview Banking Summit. As he said, the company is in a first stage that, through technology, is trying to solve this real problem in Europe. Mr. Karonis noted, however, that efforts to unify the European market in relation to needs are very slow and time-consuming."
As for VIVA Wallet, he said that it currently operates in 24 countries, having leveraged technology to build the first cloud-based infrastructure.The fact that the system is in the cloud gives the company various capabilities, he noted. As he explained, the set of many small infrastructures in the cloud gives one service to the customer. The cloud based infrastructure has then been joined with one card and with the needs that exist in each country.
When asked by the journalist of "Kathimerini" Yannis Palaiologos about the idea of the European payment network, he replied by describing it as a "nice scenario", noting that this is not the first time it has been said, while adding that each country has its own agenda.
As far as the Greek Startup ecosystem is concerned, he mentioned that many things have been done, but a rationality is also required. As he pointed out, suppliers are missing so that a small team can be helped. He noted that both executives and suppliers are needed, but both are missing. At the same time, he stressed that serious investors are also missing, while he spoke of slow improvement.
Mr Koronis pointed out that the fact that someone invested 1.1 billion in a company like VIVA with a Greek TIN, shows something. In conclusion, he said that the European banking system is going so slowly that what one imagines can change in the next two years will eventually change in 10 years.