Green technology in Greece
Greece, due to its geographical location, is particularly exposed to both the effects of climate change and the risk of "carbon leakage". Greece participates in the European Green Deal fully supporting the European ambition to make Europe the first climate-neutral continent by 2050.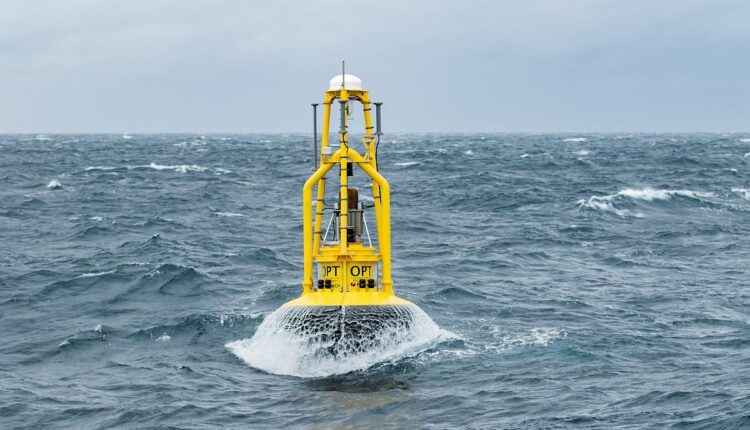 The European Union had reduced its greenhouse gas emissions by 55% by 2020 and now aims to establish climate neutrality by 2050. Through its European investment plan of at least 1 trillion, for the next decade, in line with the Paris Agreement and the UN Sustainable Development Goals, Greece can strengthen research in this direction, but also the companies that will bear the additional costs of the transition to a green economy.
The country is expected to receive total funds of 72 billion euros by the EU. Part of these resources should be spent on research and development of innovative applications in sectors such as reducing greenhouse gas emissions, switching to clean energy, improving the energy efficiency of buildings and minimizing the environmental footprint of the products that are produced.
Innovative green technologies are being developed in Greek research and university institutions, but also in Greek spin–offs and Startups, introducing models of utilization of the sun, water and wind, which Greece has available.
Greek researchers have developed a number of innovative green projects, such as the production of more efficient and durable batteries and accumulators, the production of hydrogen from renewable energy sources and its utilization in fuel cells (components), the development of charge networks and systems for the development of renewable energy sources, for urban mobility, energy saving and resilient and sustainable cities.
Respectively, Startups have invented silent hydrogen compressors for applications in gas stations and wherever there is a need for energy production, technological systems for monitoring and consumption of electricity and natural gas, original electric scooters, etc.
According to the data of Elevate Greece, already in the register of Startups, where so far 495 companies have been registered in several branches of activity, are included 53 companies that are active in green technology.
The following are indicative of some of the Greek spin-offs and Startups that develop green technologies:
ADVENT Technologies, founded in 2005 by a researchers initiative of the Institute of Chemical Engineering Sciences of FORTH and associate professors of the University of Patras active in fuel cell and hydrogen technology, recently introduced on the New York Stock Exchange, in Nasdaq index. The company specializes in the production of next generation fuel cells which convert hydrogen and other renewable fuels into green electricity.
PCN Materials, a spin-off of the Institute of Electronic Structure and Laser of FORTH, produces photocatalytic materials that decompose pollutants and eliminate bacteria and viruses, significantly improving the quality of inhaled air mainly indoors such as hospitals, schools, hotels, etc. Their action has been shown to be extremely effective in combating diseases related to the upper respiratory tract, such as asthma and bronchitis, caused by pathogenic microorganisms.
NEEST was founded as a spin-off of NCSR "Demokritos" in 2017 with the mission of providing comprehensive specialized consultancy services in green energy issues and environmental protection, as well as know-how generation and innovative tools in these areas, by investing in research and development, through its participation in research projects.
CYRUS was established in 2019 as a spin-off of NCSR "Demokritos", to develop hydrogen technologies using metalloudridion for compressing hydrogen gas at high pressures. CYRUS has put its own mark on the first hydrogen gas station, for the needs of moving to NCSR "Demokritos", even within the boundaries of a research center.
BIO2CHP is a spin-off of the Aristotle University of Thessaloniki with a view to development and commercialization of technology, which treats up to date technical constraints and allows the use of solid residual biomass to produce "clean" energy, locally and at a small scale. It therefore responds to human's need for energy, in an environmentally friendly way.
ΟΕΤ (Οrganic Εlectronic Τechnologies) is a spin-off-of the AUTH focuses on Nanotechnology of Organic & Printed Electronics. Founded in 2012, it leads the Roll-to-Roll production of fully printed organic photovoltaics (OPV) and the large manufacturing field of ​​OLED and other OE devices, such as printed RFID, NFC and sensors, worldwide.
Exothermia was created in 2007 as a spin-off of the Laboratory of Applied Thermodynamics of AUTH. Based in Pylaia, it is active in the field of mechanical software applications, which provide the automotive industry with the ability to simulate integrated engine anti-pollution devices, having the world-leading AXISUITE software. In very simple words, it creates and offers the tools to optimize the catalysts in the cars of the world's largest automakers.
Clean Energy was founded in 2010 by researchers at the National Center for Research and Technology Hellas / Institute of Chemical Process and Energy Resources aiming to the development, promotion and commercialization of innovative low carbon footprint technology in Greece and Southeastern Europe. These technologies have been developed by CERTH / CPERI in the context of national and European funding projects over the last 20 years.
farmB is a spin-off of the Center for Research and Technology Hellas (CERTH), which came up as a result of research of the Institute for bio-econony and Agricultural Technology (iBO / CERTH).
Smart Agro – Hub is a spin-off of the AUA and was founded in 2021 in partnership with 14 other firms operating in the agri-food sector, information technology and automation, digital systems and energy. At the center of its activity, are intelligent agriculture and new "green" technologies.
Helbio specializes in advanced solutions and catalysts for hydrogen production. The company is one of the first spin-offs of the University of Patras.
The Startup domX from Thessaloniki has developed a data analysis platform aimed at saving energy.
DTWISE is active in Big Data Analytics field, offering the market the «WiseWatch», an advanced application that monitors and analyzes real-time energy data of any kind, in any type of commercial or residential facility for the proper management of energy consumption.
Brite Solar develops energy-efficient and autonomous agricultural solutions, from solar energy in particular, since the increase of the world population requires a large increase in food production and a parallel increase in the use of basic resources and energy, thus increasing costs. The Brite Solar solution can radically address the impending food crisis.
EcoResources provides comprehensive services and sustainable solutions in the fields of chemistry, geochemistry, geology, agricultural food, engineering, biotechnology, nanomaterials and pharmaceuticals.
Greener than Green Technologies is a dynamic and growing company in the fields of waste management and circular use of water resources.
Phee uses dead leaves from Podisonia Oceanica seaweed, which washed up in huge quantities on the Mediterranean coast and discarded as waste in order to create products (accessories, furniture, interiore design, packaging).
Solmeyea, combining agrotechnology and biotechnology, with sustainable, circular economy practices for achieving Sustainable Development Goals (SDGs) adopted by the UN is involved in protein production from microalgae using carbon dioxide and aquaculture waste as raw material for its photosynthetic process.
GX Blocks Energy specializes in the development of networksand decentralized services in the energy field, to create hybrid services and new innovative products in the Blockchain ecosystem.
EVOTROPIA Ecological Finance Architectures belongs to Green Fintech and deals with the development of green business models and financial tools. EVOTROPIA essentially creates a digital stock market for Industrial Coexistence, which is the heart of the most widely used term "Circular Economy". According to the principles of Industrial Coexistence, the waste of one industry can be useful resources for another.
nvisionist is a Greek Startup specializing in applied digital solutions based on Artificial Intelligence and Machine Learning. Particular emphasis is placed on the integrated end-to-end environmental solutions it offers in the field of Green Energy. More specifically, it designs and produces high-tech products and services for the renewable energy sector.