Mastercard Fintech Day: Connecting and supporting Fintechs for better financial services
At the end of September, Mastercard implemented a major initiative to support the innovation ecosystem and Startups from Central and Eastern Europe, with the aim of creating synergies and promoting partnerships between traditional players in the field of financial technologies with newly established Fintechs.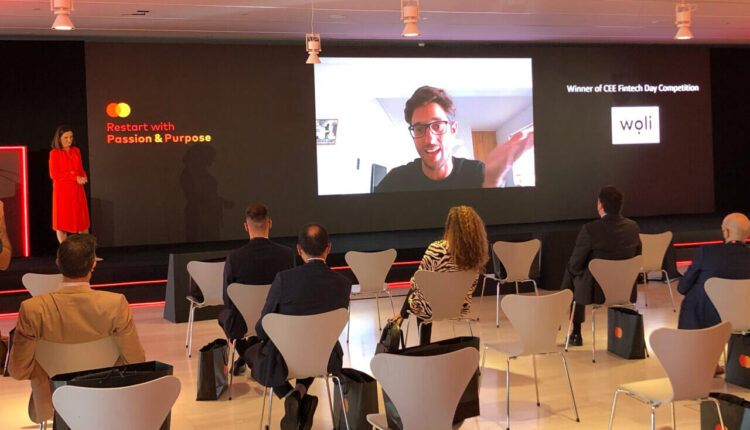 The Mastercard Fintech Day event took place online on 27 September 2021 inviting leading Fintechs from the region of Central and Eastern Europe, giving them the opportunity to be exposed to good partnership development practices, to openly share interesting experiences and issues they face and to compete for a position at Start-Path, Mastercard's Fintech Accelerator international program.
The Startups sector can be a rich source of innovation and co-development opportunities for products and services for large traditional companies. Especially the Fintechs sector has to show some of the most interesting technologies, such as the ability to convert a mobile phone into a card acceptance terminal (POS), centralized monitoring and control of bank accounts (via Open Banking), Buy-Now-Pay-Later or otherwise "modern installments" and targeted banking applications with increased capabilities.
"Fintech companies are the spearhead of innovation. "Mastercard Fintech Day is our effort to set up an event of international character that will pave the way for the development, extroversion and sustainability of Fintechs in Central and Eastern Europe", said Panagiotis Polydoros, Director – Business Development at Mastercard.
Thirteen Fintechs operating in the region of Central and Eastern Europe were invited and participated in the event, which emerged through a rigorous selection process. The participating companies came from eight countries: Greece, Bulgaria, the Czech Republic, Poland, Austria, Hungary, Slovenia and Romania.
The four Fintechs that emerged as winners of the Mastercard Fintech Day were invited to present their proposal at the Athens Innovation Forum, the annual Mastercard event with invited senior executives from the banking and financial sector.
The Winning Team
Following the vote, Woli, a Greek Fintech, won the opportunity to claim a place in the Start-Path program.
Woli has created an app for modern families that digitizes children's wallets and helps them develop money management skills in a fun and secure way. Combining a Smartphone app, a Mastercard prepaid card, smart money tips and funding lessons suitable for children and teens, Woli enables children to earn, save and spend money responsibly in a secure environment. At the same time, through the Woli application, parents can automate and digitize their wallet, set achievement goals, receive real-time payment alerts, and set up tasks to teach their children how to save and earn money.
The other companies that participated in Mastercard Fintech Day
•Finloup (Greece): Credit risk assessment technology solution that uses banking and behavioral data, especially for retailers, so that merchants can offer installment solutions to their customers.
•Infin8 (Greece): Offers collection and monitoring services of bank accounts (Open Banking) from different banks and payments, which help better manage our finances in one application.
•5ife (Austria): A new bank for gamers, e-sports users and cryptocurrency lovers.
•Evrotrust Technologies (Bulgaria): Offers digital remote electronic identification and certification services from a smart device specifically for digital financial transactions.
•Reloyalty (Bulgaria): Turns any bank card in Europe into a reward card to help card issuers and merchants build stronger and more profitable relationships with their customers.
•Cashflow Solutions (Czech Republic): Offers a plug n 'play API engine to provide instant financing to small and medium-sized enterprises through their cash flows.
•Tatum (Czech Republic): Provides technological infrastructure for easy and fast development of Blockchain financial applications.
•W.UP (Hungary): Transformation of digital banking channels through targeted interactions with their customers.
•AIS Gateway (Poland): Consumer credit rating platform, based on bank account transaction data.
•Coinfirm (Poland): Risk management solution specifically for cryptocurrencies and blockchain protocols aimed at their sustainable development.
•iFactor (Romania): "Digital Broker" for small and medium-sized businesses.
•mBills (Slovenia): Digital wallet-based payment platform for Smartphones licensed to issue electronic money.