Greece travelled with Emirates this summer
Emirates, the largest international airline, carried more than 10 million passengers with approximately 35,000 flights to 130 destinations worldwide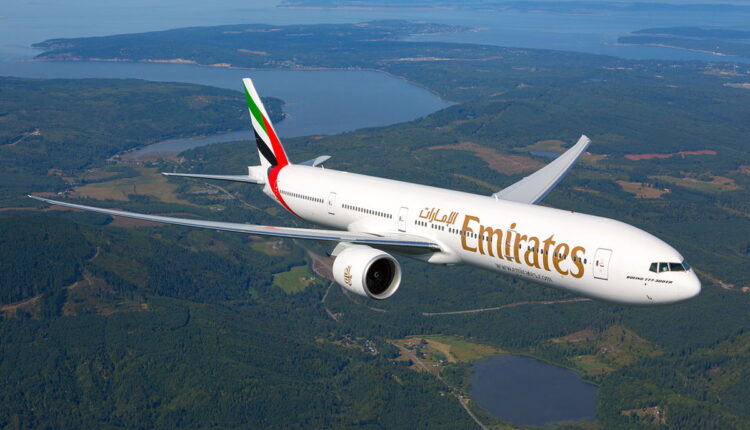 Having anticipated a dynamic return to travel demand, Emirates has been in close contact with its airport partners to ensure the smooth operation of routes, minimise any variations in routes and ensure the transport of passengers on their scheduled holidays, as well as to meet friends and family members around the world.
In addition, the airline has taken further steps to meet passenger demand for travel during the summer season, restoring daily flights to Stansted Airport in London and increasing flight schedules to 33 popular destinations across Europe, Asia and the Middle East, as well as destinations that are famous for holidays such as the Seychelles, the Maldives, Mexico and Miami.
In June, Emirates added Tel Aviv as a destination to its global network, and in July it added the third daily flight to Gatwick, London, to serve passengers affected by the limited capacity at Heathrow Airport.
At the same time, Emirates' iconic A380 aircraft, the world's largest commercial aircraft, has been leveraged to serve high demand with flights to more than 30 cities in the network.
As regards groundhandling services, the airline has operated 32 lounges, including 25 lounges at major airports in its network, to enable its passengers travelling with high frequency to rest and renew themselves during their journey. The airline has also reintroduced Chauffeur-drive to and from the airport for First Class and Business Class passengers in almost all the cities it serves.
Dubai International Airport (DXB) is the busiest airport in the world. With millions of Emirates passengers arriving, departing and flying through Numbai every month, the airline has been able, through coordination and the addition of resources throughout the airport, to ensure that its routes run smoothly throughout the 24-hour period, 7 days a week.
Through investments in services and digital initiatives, the airline has enabled passengers to benefit from reduced waiting times at the airport and facilitated procedures.
During the summer, more than 3.8 million passengers checked in online via emirates emirates.com and the app. Also, more than 500,000 passengers used the 22 self-service check-in points and 38 baggage drop points at Dubai Terminal 3 and more than 11,000 passengers checked in from home, which is provided free of charge for First Class passengers departing from Dubai, who are able to skip the line completely at airport check-in.
Without travel restrictions, Emirates continues to expand both its network and capacity. It is currently operating at 74% of the network/capacity based on pre-pandemic levels, while this percentage is expected to reach 80% by the end of the year. In addition, the airline is preparing to launch in November a project to upgrade 120 aircrafts of the fleet amounting to 2 billion dollars.