GoStudent closed 1 year of EdTech presence in Greece
Another European success story that revolutionized the Greek market, setting the bar high for 2022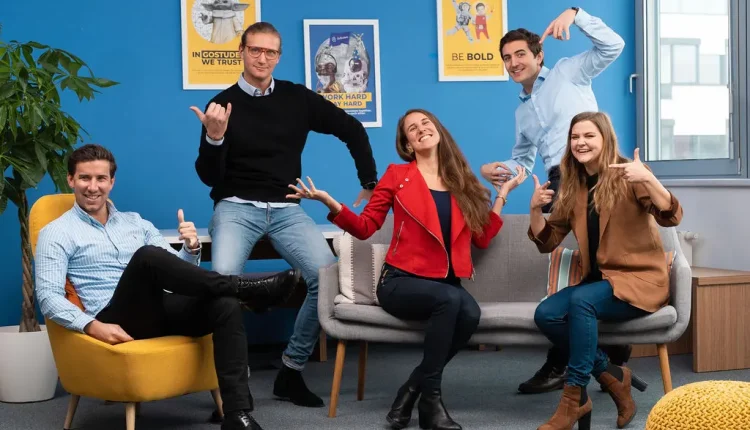 GoStudent is an advanced platform of personalized online teaching, where educational advisors, taking into account the needs of students, design the appropriate education program and at the same time undertake to find the ideal teacher for them, offering a uniquely designed teaching experience in an online classroom with the support of a variety of tools.
Austrians Felix Ohswald (CEO) and Gregor Müller (COO) in 2016, noticing the gap in the market, envisioned to build the 1st world school, where students will attend 1:1 lessons individually, without geographical restrictions. It was then that GoStudent was born and its proposal responded so much to the needs of the students that it quickly crossed the borders of Austria, winning the position of the first and highest value EdTech European unicorn with a valuation of 3 billion euros.
The Greek market welcomed GoStudent in 2021, rediscovering the remote model of education, this time by choice. Primary and secondary education courses, selected university courses, preparation for the International Baccalaureate and a long list of foreign languages, which is constantly being enriched, are the core of GoStudent. In particular, the variety and quality of the courses combined with the easy planning took off the teaching platform doubling the number of students per month.
In 2022 it is expected to double the number of its employees, becoming a European success story. "Greece is a very important expansion for us, as it is a market that reaches 1.3 million students, while at the same time special emphasis is placed on supportive teaching and the learning of foreign languages, making the level of students particularly high.
Two years earlier, we began to spread in Europe and today we have inaugurated our operation, in Latin America, the USA and Canada, remaining faithful to our vision to build the 1st world school", said GoStudent CEO Felix Ohswald.
"Our goal is to provide our students with personalized educational support from certified teachers, offering them the tools to discover their abilities.Our main concern is the long-term relationships on a solid foundation, which is why 2022 for us marks the expansion of the Greek GoStudent team and the expansion of the student base.", commented Achilleas Kasimidis, GoStudent's Country Manager for Greece.
GoStudent operates in 23 countries worldwide, employs more than 1,800 people and works with over 19,000 teachers, who undertake +1.5 million online teaching sessions monthly. A large number of investors, including Prosus and SoftBank Vision Fund 2, have already invested a total of 590 million euros in the fast-growing platform.