Coffe-Eco: Finalist in the International V-Label Awards
The Greek Startup gained the 3rd position in the category of "Best Ingredient Innovation (B2B)"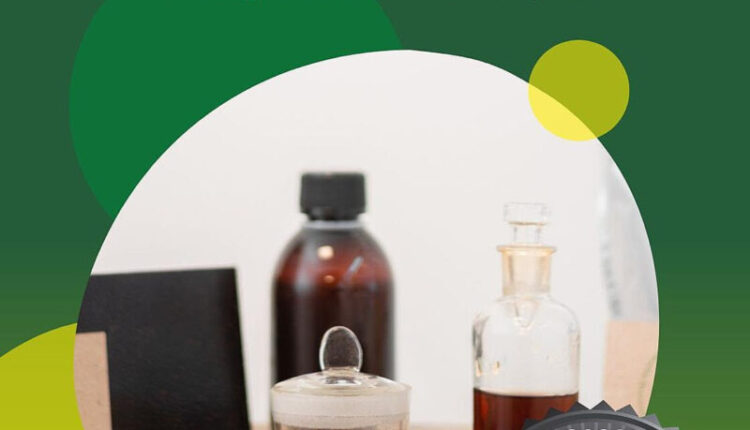 Coffe-eco, a Startup company founded by Alexis Pantziaros from Cyprus and Marios Vlachogiannis based in Patras, Greece, has won a great distinction in a global competition!
To be precise, the Greek Startup gained the 3rd position in the category of "Best Ingredient Innovation (B2B)", which was essentially for the best plant-based ingredient innovation targeting the B2B market.
The main criteria taken into account for this category were:
•Uniqueness
•Innovation
•Positive impact
•Sustainability
This distinction has proved that Coffe-eco offers one of the best B2B vegan products globally!
Needless to say that Coffe-eco was also a candidate for two more categories of the same competition; "Best in Cosmetics" and "Best in Sustainability".
In the "Best Ingredient Innovation" category, the 1st spot was won by Givaudan, whereas the 2nd spot was won by YUMGO.
On the one hand, Givaudan uses Primelock+, an innovative technology which mimics real meat fat to flavour veggie burgers.
On the other hand, YUMGO creates plant-based solutions to replace the egg white and egg yolk in all recipes. All of the company's products are 100% plant-based, allergen-free, with a 99% CO2 reduction compared to standard eggs.
The International V-Label Awards
In a world where consumers are constantly realising their actions' ramifications on the environment, the plant-based industry has seen great growth.
By incorporating the values of sustainability and social impact, V-Label is the leading certification mark for vegan products.
As an industry leader, V-Label sponsors and leads the International V-Label Awards, its sector's first awards program which aims to recognise innovation, social impact and the sustainability of plant-based products.
This year's competition had a great number of participants. Actually, there were 260 contestants from over 30 different countries worldwide, from renowned companies to small Startups.
However, they all had the same mission; to promote veganism and transform the food industry.
What Cofe-eco Does
Coffe-eco has designed and developed a holistic approach in order to reuse 100% of coffee waste (zero waste approach) and produce various high added value products.
By isolating antioxidants from coffee waste, they are then used as natural ingredients for products in the cosmetics industry.
This applied innovation is a core pillar to Coffe-eco's development and it continues to move in that very direction.
This is why the company proceeded to develop two more products, following the principles of circular economy and upcycling. It has designed and produced raw materials for cosmetic products from by-products of wine and beer.
As the co-founder and CEO, Alexis Pantziaros, states: "With these products, the family of raw materials is complete, coffee-beer-wine, for all times of the day!".
How Did the Company Start?
Coffe-eco was founded in 2016 when the two co-founders met, both of whom studied Chemical Engineering in Patras, Greece.
From early 2013, almost a decade ago, the then PhD student Alexis Pantziaros was conducting research to examine agro-industrial waste (residues produced during the process of finished food products). His main goal was the development of economic models that could support the development of a business plan.
During 2016, and while residues of two-phase and three-phase olive mills and remains of grape marcs had been tested, Alexis Pantziaros met Marios Vlachogiannis.
Together, they began testing espresso waste which generated all the desired results.