Channel VAS is the "child" of serial entrepreneur Mr. Bassim Haidar and its origin is in the telecommunications sector in Nigeria. Now it is a global technology and Fintech player for the developing countries with a turnover of more than 1 billion, with the business center being located in Athens.
The group of companies was among the first to offer FinTech services, namely micro-loans via mobile phones, in Africa in 2010. Providing banking, insurance, medical, educational and entertainment services through mobile phones has changed the lives of millions of people in the best of these countries where the corresponding infrastructure does not exist, especially in remote areas.
Following is a quite interesting interview with Stefanos Papilidis, Brand and Communications Manager of Channel VAS
Emeastartups: Would you please tell us some information about the group and its companies? What is your main business goals and vision?
S. Papilidis: Channel VAS was created in 2012 as part of Channel IT Group, a prominent group of companies that originated from Nigeria, in order to become leading vendor of mobile Value Added Services and mobile financial services across the globe, with emphasis given in emerging markets. Channel IT, in turn, was founded by Bassim Haidar in 2003, in order to cater and provide supplies and services to the TelCo industry, initially in Nigeria, quickly becoming Africa's largest independent distributor of Mobile Network Infrastructure. As part of this global expansion, the Greek operational head offices of Channel VAS began its operations in mid 2015.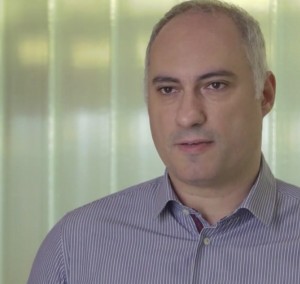 Our mission is to innovate ways for Mobile Operators to monetize untapped opportunities, increase their revenues and provide better services that help retain loyal customers, by providing end-to-end Fintech and Value Added solutions that radically change the way people and businesses interact, especially in emerging markets where the majority of the population remains unbanked.
Emeastartups: Mr Bassim Haidar is Lebanese born in Nigeria, the group has offices in Dubai and its main operations are in Africa but the base is in Athens if I am not mistaken. Would you please tell us more about the choice of Athens and Greece as your base and what was the strongest point behind that decision? Is Greece a good choice for multinational companies?
S. Papilidis: While the company's financial HQ is indeed in Dubai, UAE, Channel VAS Greece acts like the operational HQ for the company, providing R&D, accounting, marketing and quality control support to the whole global infrastructure, among other things. Also, through the Greek offices, the company is able to internally support our services and technologies' development.
While I understand that it may appear strange that a company with no active business transactions in the Greek market decides to create head offices in Greece, for Channel VAS Athens acts as an ideal hub due to its geographical location, bridging the whole of EMEA and Asia regions. At the same time, Greece has a high-quality talent pool of people that can potentially work with Channel VAS to support our mission and vision, which makes it an ideal recruiting area for the company.
Emeastartups: Channel VAS and the Group obviously is investing on Greek employees and have a multinational a team. What is the number of staff in Athens Office and what percentage are Greek? Is this multinational environment an asset for companies?
S. Papilidis: Τhe Athens offices was a strategic investment and part of our overall global roadmap, as was the enrollment plan of high quality Greek employees to support these initiatives. Currently, the Athens offices host approximately half of the total CVAS workforce and about 95% of the employees in Channel VAS Greece are Greek. Furthermore, we have around 30 more open positions within 2017 for the Athens offices and we anticipate to expand further in 2018 as per our roadmap. It is indicative that due to the sheer size and continuous expansion in terms of employees we recently expanded and renovated our office spaces in Gerakas, despite the fact that we have been occupying them for only about a year. As we are expanding and continue our strategic investment in the local talent workforce, we are always looking for talented professionals in a variety of fields, both technological and administrative, so people can always keep an eye for new job openings by checking out http://channelvas.com/jobs
Emeastartups: What are the main products and services of Channel VAS and other groups' companies? 
S. Papilidis: Our main focus is the FinTech sector, which is one of the most prominent areas of digital development globally at the moment. Our Digital Finance Platform (DFP) covers a wide range of services for the Mobile Network Operator to provide to its clients, from out-of-credit airtime renewal to micro-loans and handset loans, and even utility payments such as pay-as-you-go electricity, benefits that work especially well in our countries of operation where banking and finance networks are still underdeveloped.
However, we also offer a wide range of other services, such as e-commerce solutions, content marketing as well as the next big thing in mobile advertising, in the form of AdVoice (www.advoice.com), a unique mobile ad platform that utilizes ring-back tones to deliver short, highly targeted ads to callers.
Emeastartups: Your main market is Africa, how did you choose a continent with many particularities and diversity, without basic infrastructure, how do approach that markets? Is this a threat or an opportunity for a new or existing company to enter these markets?
S. Papilidis: The company began from Africa but apart from the MEA region we have also been steadily expanding to Asia, LATAM & Eastern Europe. We definitely see the diversity and "emerging" status of most African nations as a great opportunity to help support everyday people through their mobile network operators with unique solutions that will help improve their everyday lives. As our founder and CEO, Bassim Haidar has stated, you can create great opportunities from shortcomings, and the actual lack of infrastructure, both financial and technological in the region allows us to jump in and fill in this gap with our sophisticated proposals. As nations and markets are developing in the region, the potential for growth is huge.
Emeastartups: Would you please tell us as key point identifiers of growth for Channel VAS and the rest of the companies? (Strongest countries, market share, growth etc.).
S. Papilidis: 2016 was a benchmark year for us, with the expansion of Channel VAS being the greatest so far both in terms of new markets as well as its employee base. During the past year, we have provided loans to over 220 million people worldwide, while Channel VAS has exceeded the $1 Billion USD mark in loans within the year, impressive figures that are made even greater by the fact that we are a FinTech company and not a financial institution. Company growth is constant and while we are currently present in almost 20 countries across the globe, Channel VAS will continue to enter new markets, while maintaining partnerships with some of the biggest MNOs worldwide.
Emeastartups: Some products of yours such as Voice Ads, prepaid airtime, Nano-loans are innovative. Are they engineered in house? Where is this team based? Do you have a big R&D Team? Are we going to see them in other markets also?
S. Papilidis: Our products and services are proprietary, created by the very talented R&D teams we have globally. Main Channel VAS R&D centers are currently in Athens, India & Egypt. Part of our strategic expansion is to continue strengthening our R&D workforce, so we keep on recruiting local professionals, in order to support both our current and future plans. As for new markets, we are continuously expanding into new markets and regions, as well as focusing on delivering new services to markets that we already operating in, so as to enhance our portfolio of offerings there.
Emeastartups: In your booth, in recent Mobile World Congress the Nano Finance logo was in the front and you identified as a FinTech company. Would you please tell us some more information about these services? To whom they are addressed? How a user in remote Nigeria with a feature phone, for example, have access to credit?
S. Papilidis: Our DFS (Digital Finance Platform) provides a wide range of opportunities for MNOs to offer to their subscribers. Through these, the MNO can facilitate its loyal customer base through granting them anything from advance airtime to micro-loans that they can repay through monthly installments. In remote areas, such features become even more important due to the lack of infrastructure.
While the ground for FinTech applications is obviously more fertile in developing countries and emerging markets due to the lack of a solid financial infrastructure, the whole FinTech area is growing bigger and encompassing all sorts of new, exciting technologies and proposals that also apply to mature markets, so we are expecting to see and follow more and more opportunities for such a development globally in the near future.
Emeastartups: What other products from FinTech are you planning to offer? Is Fintech a disrupting force within the incumbents such as banks? Or is a bright field of cooperation for the greater good of both companies and the consumers? Especially in regions such as Africa? 
S. Papilidis: Financial Technology has emerged mainly in order to bridge the existing gap between the current banking status quo and the ever-changing needs and means of people in the digital age. These services facilitate the everyday transactions of people, and especially in regions like Africa where the majority of the population remains unbanked, this can make a big difference in improving people's daily lives. FinTech is also an ever-changing, dynamic environment that is constantly addressing people's needs by adapting to them. As a cutting-edge company in this field, we are monitoring these needs constantly and are always open to researching and developing new services that will address them while creating a win-win solution for both MNOs and their subscribers.
Emeastartups: Channel IT Group founder, Mr. Bassim Haidar, is a serial entrepreneur. Is he investing as angel investor or as a company to Tech Startups? If yes which Startups? Is the tech Startups ecosystem a source of innovation for you? Are you planning to create an internal Incubator in the future for that reason for local or region's Startups?
S. Papilidis: Apart from being an avid entrepreneur, Mr Haidar is also an active philanthropist that has been hugely involved in a variety of roles that support people and development of both businesses and markets. A lesser known but hugely important fact is that Bassim Haidar is also an Amnesty International Global Council Member, supporting human rights and humanitarian objectives in Nigeria and other regions. All these reflect in his business sensibility of creating products and services that help people in underprivileged areas.
As for the support of startups, we can confidently say that we keep a close eye in the whole startup ecosystem, especially in the regions we operate in and are always open-minded in approaching and supporting innovative ideas.
Emeastartups: You have sponsored an F1 team in the past, would you please tell us the story behind this? 
S. Papilidis: We have indeed sponsored the Sahara Force India F1 Team during the 2015 season, as part of our Channel IT banner marketing initiative. Since the FIA Formula One World Championship is a top-class, high-profile event that incorporates both speed, competitiveness, and technology, it fitted in nicely as a connotation with our brand's values in our line of business. And while we have not continued with this specific sponsorship, do not be surprised if you see Channel VAS again supporting some sort of automotive racing in the future.
At this point though, we are currently focusing our branding and sponsoring initiatives on professional squash, a sport that is both high-class and fascinating. Channel VAS is the proud sponsor of top squash athletes Mohamed and Marwan ElShorbagy, ranked no. 3 and no. 5 respectively in the official Professional Squash Association World Rankings for April 2017. Also, last December we initiated our own major Channel VAS Squash Championship in UK (more info on the event at www.channelvassquash.com), with a prize money of $100.000 that ranked it among the top tournaments globally, which drew the best professional squash players from all over the world and got praised globally as a resounding success. Also to note that Mr Haidar's decision was to donate all proceeds from this tournament, 16.700 GBP, to CLIC Sargent, an organization that helps fight children and youth cancer. We plan on building upon this success and making the Channel VAS Squash Championship a staple in the professional squash calendar for years to come.