Carrefour: The innovative plan for the new "digital" supermarket
Digital transformation, a neutral "carbon footprint" and a new virtual shopping experience are some of the key goals of the French giant, that is returning dynamically to Greece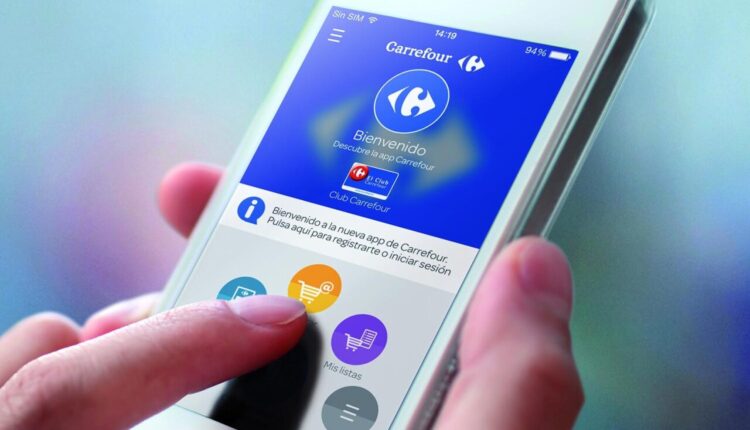 Carrefour is making a dynamic comeback to the Greek market, offering its products and services to Greek consumers again. This time it returns "renewed" and its strategic plan is based on a "Data-Centric, Digital First" approach, which will be based on four main pillars.
The first pillar is accelerating e-commerce as its goal is fast deliveries, less than 3 hours, and Quick Commerce in less than 15 minutes as it cooperates with Uber Eats, Cajoo, and Bringo.
The second pillar is the enhancement of data and retail media through the Carrefour Links platform that allows Carrefour partners to conduct marketing campaigns and measure the real end-to-end impact while also standing out for its partnerships with global technology leaders such as Criteo, Google and LiveRamp.
The digitization of financial services is the third pillar and Carrefour intends to leverage the development of insurance products and services in every country that operates for its consumers (B2C) and corporate customers (B2B). Digitization will also allow the optimization of financial services such as digital marketing campaigns. 
The last pillar is the digital transformation of traditional retail, with Carrefour seeking to transfer its applications to the Cloud by 2026, making its systems more flexible and being able to offer personalized experiences and services to its customers.
The digital strategy leads to the digital training of its employees, approximately 100,000 people, in collaboration with Google.
In addition, Carrefour will provide the  communication platform Workplace from Meta (Facebook) to all employees. These internal resources will be supported by an open innovation ecosystem, including cooperation with Startups. 
At a time when the environmental footprint plays an important role in the strategy of companies, Carrefour could not overlook it.
With a sense of social and environmental responsibility, it aims to make its e-commerce activities carbon neutral by 2030, 10 years earlier than its overall target for 2040.