Bitcoin flips Tesla's market capitalization amid strong BTC price rally
Bitcoin commands a market capitalization of $677.23 billion, surpassing selected traditional sector stocks.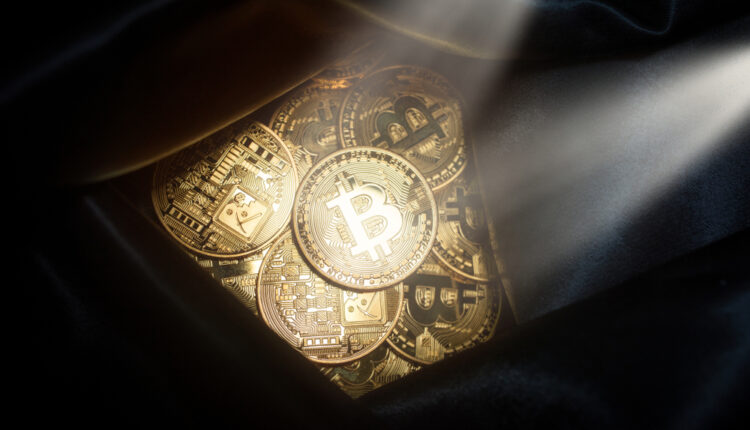 Bitcoin has taken center stage as its valuation surges to new heights, marking the cryptocurrency's attempt to break free from the consolidation phase that has persisted in recent months. This surge has propelled Bitcoin ahead of numerous players in traditional sectors.
Particularly, data obtained by Finbold on October 26 shows that Bitcoin commands a market capitalization of $677.23 billion, surpassing selected traditional sector stocks. For instance,the flagship cryptocurrency has outpaced electric vehicle manufacturer Tesla, which has a market cap of $675.26 billion, and pharmaceutical firm Eli Lilly at $556.72 billion.
Furthermore, Bitcoin exceeds healthcare firm, which has a capitalization of $491.13 billion, finance giant Visa, which possesses $489 billion, and semiconductor manufacturer TSMC with a market cap of $454.53 billion.
Other traditional finance stocks trailing Bitcoin include Novo Nordisk ($439.25 billion), Walmart ($438.07 billion), Exxon Mobil ($430.33), and JPMorgan Chase ($405.89 billion).
In addition, the valuation of Bitcoin has surged by approximately 16% from October 20 to October 26, 2023, with its price trading slightly below the $35,000 mark. On October 20, the asset was valued at $29,682; by the time of writing, on October 26, it had risen to $34,534.
Drivers behind Bitcoin's valuation surge 
The research highlighted possible drivers behind Bitcoin's recent surge in valuation. According to the research report:
"For long considered highly volatile, Bitcoin has surged mainly driven by growing interest in the possible spot exchange-traded fund (ETF) rollout. The recent excitement stems from including BlackRock's Bitcoin ETF in a list managed by the Depository Trust and Clearing Corp, a Nasdaq-affiliated clearinghouse for stocks and ETFs. The ETF speculation coincides with rising geopolitical tensions that have partly cast attention to scarce assets such as Bitcoin."
It is worth noting that despite Bitcoin's performance, traditional markets offer stability, institutional support, and clear regulations. In contrast, Bitcoin provides a digital and decentralized alternative favored by a growing segment of investors.
Read the full story with statistics here: https://finbold.com/bitcoin-flips-teslas-market-capitalization-amid-strong-btc-price-rally/