Awareness campaign by VIKOS and ESG program for the 30 years of presence in the water sector
VIKOS celebrates the World Water Day with an information and awareness campaign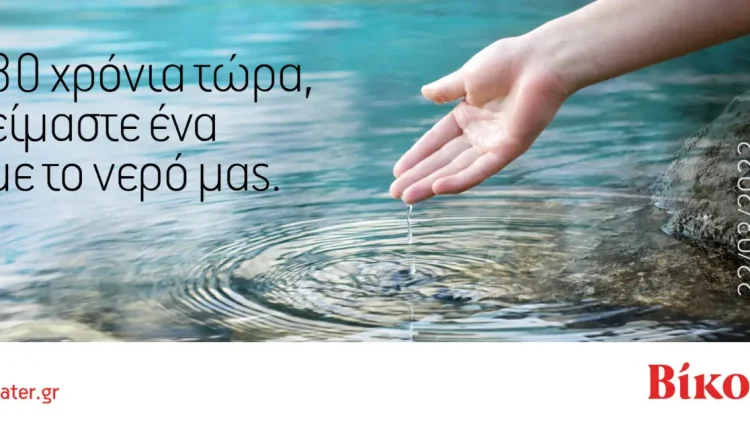 Since the first bottling, which took place three decades ago, the people of the Epirotic Bottling Industry (VIKOS S.A.) have not stopped learning from the water and respecting its course and flow. Every year, World Water Day (March 22) is another opportunity to reflect on nature's most precious commodity.
2022 is the year that Vikos company celebrates 30 years of love for water with an information and awareness campaign for the element of nature that cannot be missing from our lives in order to highlight the value and power of water.
Within the framework of the principles of corporate responsibility, within which it operates, Vikos Company, implements a comprehensive, multidimensional program of actions, entitled "The V-house ( V the initial of the company's name-Vikos and "oikos" which in greek means house) of our life", with particular emphasis on environmental and sustainability issues, while at the same time highlighting the value of volunteering, of offering to people. All corporate responsibility actions are presented on water.gr website giving the company's environmental and social footprint.