Alpha Bank's first hackathon took place in full success with the participation of 55 people that formed 18 teams and whom tried to create FinTech applications exploiting the bank's API. As for the ideas and scenarios that were been presented, most of them were "fresh" and interesting.
The hackathon kicked-off at Friday afternoon at the spacious place of 16 Tzaferi in Gazi neighborhood, Athens and lasted till Sunday. Three out of a total of 18 teams were based in Thessaloniki and it must be pointed out that one of the winning teams was created after the unification that took place between two different teams.
At the same time, over 40 mentors from the bank, as well as from the main business partners of the hackathon (EY, Microsoft, MITEF Greece, Vodafone, Tribal Worldwide), and of course other founders helped out the teams to develop and fine-tune their ideas and business plan.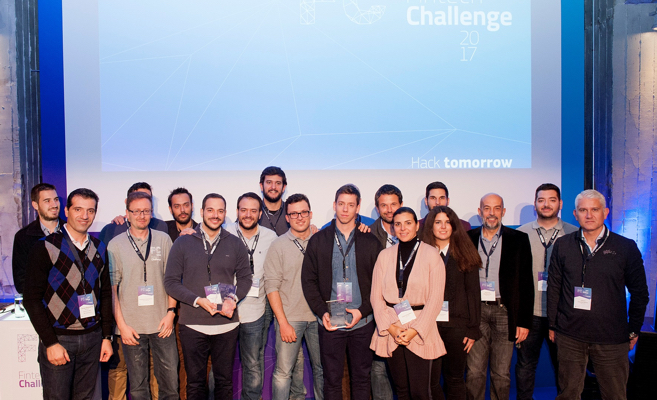 ExpendZen team of Konstantinos Oikonomou, Nikos Pappas and Stavros Manos, developed a payments and expense platform targeting business executives, something that allowed it to win the first prize of 5,000 euros, as well as free services on behalf of EY, Microsoft and MITEF Greece.
As for the pitch that followed ExpendZen idea, it was impressive and it concerned the creation of an integrated application, management and execution tool for Small and Medium Businesses as well as for larger companies. As is well known, this process is quite complex and time-consuming and has a lot of bureaucracy and cost in our country. With ExpendZen everything is done through the platform and a special App with the payment being made with the version of virtual prepaid disposable card!
GIVEnTrust by Mantis team came in second place, winning the money award of 3,000 euros. The team, which was created through the merge of two other ones, was consisted by Dimitris Gerogiannis, Alexis Polyzos, Konstantinos Tsiounis, Xristos Nikoloudis, Manolis Adamopoulos and Olga Tsiligmigra, who in the wake of the recent Madras disaster, developed a transparent and direct P2P donation system using Blockchain.
As for the third prize and its 1,000 euros, it was awarded to Nexobi, a company based in Thessaloniki, that was consisted by George Adamidis, Nikos Zardavas and Stelios Samaras.