15 FinTechs have raised half a million euros in the last two weeks
Particularly ambitious is the course of the Startup ecosystem in the field of payments and transactions, especially in Amsterdam, the United Kingdom, France and the Netherlands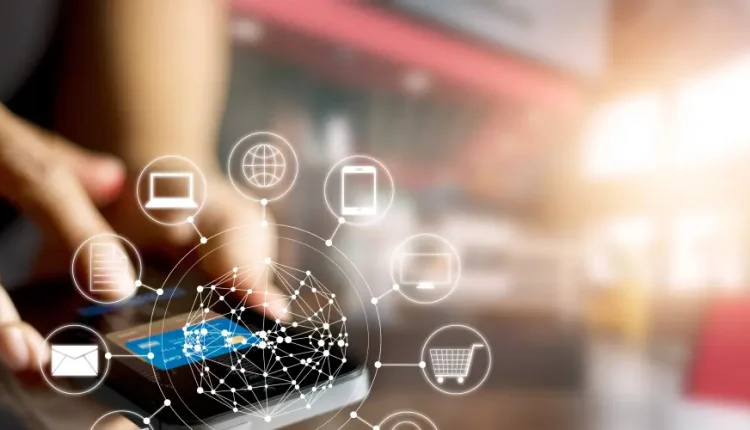 15 FinTechs raised 492 million euros from various agreements.
Initially, Backbase, based in Amsterdam, emerged as a unicorn with a total valuation of 2,5 billion dollars.Thecompany raised 120 million euros from the most recent funding round.
The overall upward trajectory of the FinTech ecosystem is followed by the Swedish Startup Juni after the completion of a successful series B funding round of 95 million euros and Codat, which raised funds amounting to 95 million euros by a series C round.
France and the Netherlands are this week's two big champions with 4 deals each, while second by a narrow margin comes the UK and Sweden with 3 deals.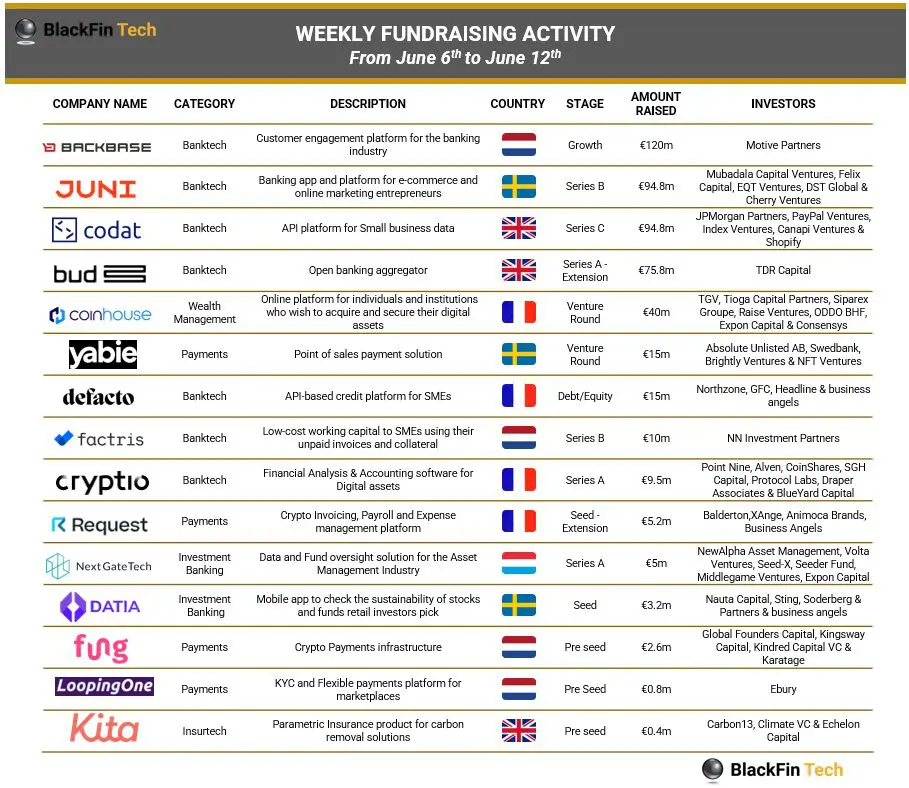 More specifically, Backbase raised 120 million euros.The Dutch company has raised a growth round of 120 million euros from Motive Partners. with a valuation of 2,5 billion euros. FinTech attempted to raise capital in order to further develop its product and strengthen its position in the Engagement Banking market.
Founded in 2003, Backbase gives banks a solution to integrate all customer service and redesign their entire banking experience around the customer. In 2021, the company managed to acquire more than 150 customers and 100 million dollars in ARR (Annual Recurring Revenue). Its clients include Citizens Bank, Wsecu or even the National Bank of Bahrain.
According to Backbase's CEO, Jouk Pleiter, the funds will be used to develop sales and marketing activities
Juni raised 95 million euros.
The Swedish integrated payment solution Juni raised 95 million euros from a share capital in a series B financing round led by Mubadala Capital and existing investors such as EQT Ventures, Felix Capital & Cherry Ventures.
Fintech also raised 100 million euros from TriplePoint Capital. No valuation was given, but Techcrunch estimates that it is about 800 million euros.
Founded in 2020 and launched in 2021, Juni offers e-commerce businesses a platform to manage all their finances, integrating bank accounts, analytics tools, also offering credit cards and cash down/cash back services (hence the debt included in the round).
The revenue from this round will help Juni further develop its credit card offering to better meet the needs of e-commerce businesses
Codat raised 95 million euros
FinTech, based in London, raised 95 million euros under the leadership of JP Morgan with the participation of Shopify, Plaid and with existing investors Index Ventures and PayPal Ventures. Although they haven't invested before, Tiger Global and American express are supporters of Codat.
Codat, funded in 2017, offers SaaS lending and payment companies an API to create integrated products for their customers in small and medium-sized enterprises. The company says it now serves over 200 customers, including top banks such as Brex, Jeeves, Pipe and Clover in the UK, North America and Australia.
The funds raised will be used to create the company's "critical infrastructure", which will be used as the default data exchange tool in the SME economy.
The success of Bud, Coinhouse, Yabie, Defacto, Factris, Cryptio, Request, NextGateTech, Datia, Fung, LoopingOne and Kita is truly remarkable, as they completed equally successful investment rounds.