Twine of virtual events acquires Glimpse to get into Zoom
Glimpse was a Startup of Y Combinator and was considering adding its tools to Zoom before getting into the eye of Twine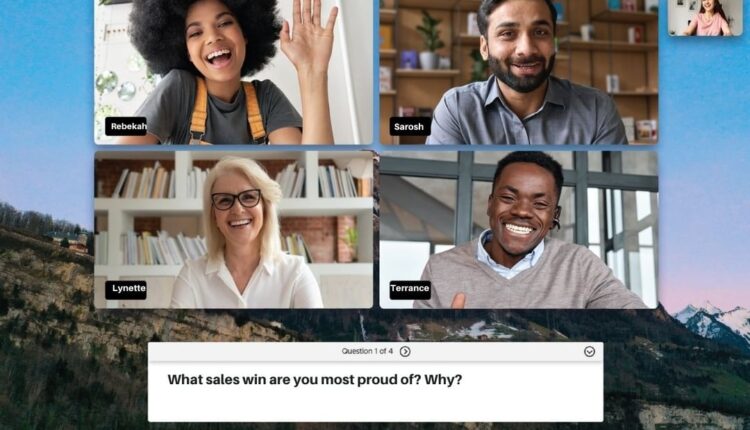 Twine, a company that provides networking tools for virtual events and remote meetings, will soon offer its services on Zoom thanks to the acquisition of the Startup Glimpse. The latter has just closed and has been supported by Y Combinator, which had developed a "speed matching" platform designed for virtual events.
Glimpse had the idea to facilitate the connections that typically take place at real-world events and bring them online by matching participants in the context of video chats using artificial intelligence. Recently, Glimpse has been testing a new feature to integrate that would allow event hosts to add speed networking to their meetings, webinars, and events on Zoom.
This integration is powered by Zoom's new "Breakout Room" APIs, which Glimpse and several others had early access to. Although both companies were working in a similar workplace to connect people remotely, the integration of Glimpse's Zoom put it ahead of Twine in terms of product development. In addition, Twine's co-founder and CEO, Lawrence Coburn admits that his company had even lost some deals from Glimpse.
With this acquisition, Glimpse's technology will become available to Twine's customer base, including its plans to expand to reach Zoom's broader user base. In the coming weeks, a small group of apps built using the new APIs of Zoom's videoconferencing room will be added to its app store, the Zoom App Marketplace, which currently hosts dozens of apps that are either designed to work within the Zoom program-client, or to expand its capabilities in other ways.
Among them will be the upcoming product "Twine for Zoom", which will give customers access to matching tools, networking and virtual watercooler tools that can be used not only for digital events, but also for other types of meetings, such as company social events, meetings of all employees, entry of new employees, community meetings and more.
Although a relatively new company with only a small amount of revenue, Glimpse had reached 150 customers with a waiting list of 700 more businesses interested in using its platform. These ranged from edtech companies to VC, and even corporate customers. Twine preferred the latter more as it already had larger companies using its tools, such as Amazon, Microsoft and eBay.
Glimpse had participated in the 2020 winter cycle of the Y Combinator Startup accelerator and had seed-stage investments by both YC and Maven Ventures. It is noted that its co-founders, Helena Merk and Brian Li, will simply remain at Twine's disposal during the transition, but its team of three employees will join Twine, which now has 16 full-time employees. The terms of the acquisition have not been revealed, as it is a small expense, given the early nature of both companies. However, according to Techcrunch this is an agreement that concerns all shares and ranges in seven digits.