The Recursive- Report Sheds Light on CEE's AI Ecosystem: Over 900 Startups, $4.2B in Funding since 2021, Emerging Hub for AI Innovation in Health
This report aims to provide insights, trends, and analyses to understand the evolving landscape of AI in CEE.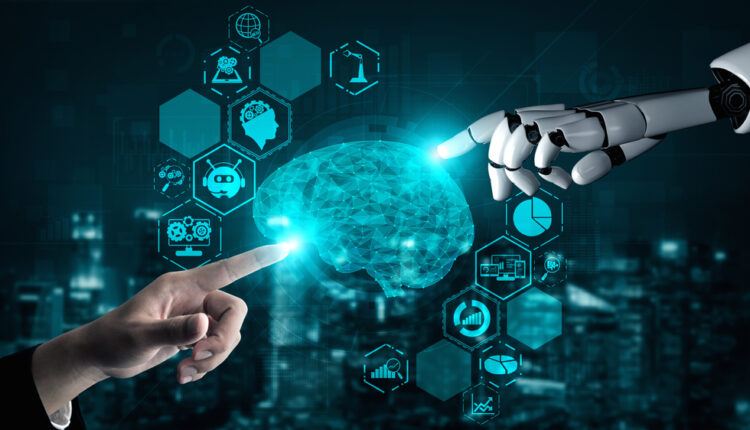 The Recursive publishes the most comprehensive report on the AI ecosystem in CEE, revealing trends, challenges, and opportunities.
The Recursive is pleased to present its comprehensive report on the state of AI in the Central and Eastern Europe (CEE) region. This report aims to provide insights, trends, and analyses to understand the evolving landscape of AI in CEE. 
"The Recursive CEE AI Report is the first of its kind extensive mapping of the AI innovation ecosystem in Central and Eastern Europe.  From showcasing the front-running AI product companies to exploring funding opportunities, growth potential, and talent pool available, and highlighting best practices from different countries, our purpose is to paint a picture of the current state of development of AI-first innovations in the region. 
Our key objective is to point out the strengths and opportunities CEE can leverage to improve its competitiveness on the global map, but we have also observed the bears on the road and potential threats that the region needs to mitigate to realize its full potential as an AI power hub," commented Zornitsa Stoilova, Editor-in-Chief at The Recursive and one of the authors of the report.
Key Insights from the report include:
– Over 900 active AI product companies; a shift towards systemic and repeatable success.
– With 150+ startups and scaleups, Healthcare and Life Sciences is the industry with the most AI innovation in the region.
– $4.2B in funding for CEE AI companies in the past three years; growing interest from top-tier international investors.
– Research and educational infrastructure are still a challenge.
– A need for flexible and adaptable regulation in light of the European AI Act, as well as more intentional national AI strategies.
Historical Legacy
Long before the recent global AI boom, the CEE region has been a cradle for some of the most iconic European AI companies. Names like UiPath, Rimac Automobili, SEON, Causaly, Infermedica, Silent Eight, and Dronamics are not just success stories but are testimony to the innovation potential and technical prowess that the region has offered to the world.
Current Landscape
As of today, there are over 900 AI startups in the CEE region. Interestingly, over 30% of these startups have their headquarters in more developed startup hubs such as the United States and the United Kingdom. However, the majority of their teams are often based in CEE. 
Via the report data, we can observe a significant move away from episodic success stories to a more systemic and repeatable model of success. In line with this trend, over 75 AI companies from the region have raised total funding of at least $10 million, with 24 AI startups raising $50 million or more.
Industry Focus
Healthcare and life sciences stand out as the industry with the most AI innovation in the CEE region. With over 150 companies working on various AI tools, the industry has collectively raised close to $600m, excluding outliers. Applications include diagnosis and therapy, optimization of medical data and process management, patient care support, advancement of research and drug development, and empowerment of patients to take proactive care of their health.
A recent highlight was the $60 million funding round for Greek company Causaly, which aims to accelerate biomedical discovery. Other industries with significant AI activity include Finance, Marketing, Sales, and Customer Service, with Cybersecurity also seeing a rise.
Investment Scene
The past three years have been pivotal for AI companies in CEE, with a total funding of $4.2 billion, which is more than all previous funding in history combined. However, it's not all rosy; many early-stage startups still struggle to secure funding. There is still a significant gap between the number of startups that have raised a seed round and those who reach Series A. 
Additionally, there seems to be limited appetite in the region for investment in foundational AI models which are normally more capital intensive. 
On the brighter side, there are over 120 VCs in the region actively investing in AI startups, although less than 30% specialize in AI or deep tech. The number of top-tier international investors, such as Sequoia Capital, Accel, Index Ventures, Lightspeed Venture Partners, Dawn Capital, and Atomico investing in local startups, has also been consistently growing.
Challenges and Opportunities
While CEE is traditionally known for its strong tech talent, particularly in IT and mathematics, the future may pose challenges. There is a limited number of institutions providing opportunities for education and research in deep tech and AI, leading to local talent often succeeding overseas. 
Another concern is the absence of a proper national AI strategy in most countries. With that in mind, 51% of the surveyed AI companies claimed that innovation-friendly policy is crucial for ecosystem development. In light of the European AI Act, most companies and ecosystem players believe in the need for adaptable and flexible regulation.
Methodology
The insights presented in this report are based on a comprehensive analysis of over 1,200 AI startups, investors, and ecosystem builders in the CEE region. In addition, we conducted more than 40 in-depth interviews with key stakeholders and surveyed over 180 companies to identify trends and opportunities.
Conclusion
The State of AI in CEE report sheds light on a rapidly evolving landscape, marked by significant achievements, challenges, and immense potential. The region is increasingly becoming a hub for AI innovation, attracting both local and international attention. However, there are areas that require focused efforts to sustain this growth. We hope this report serves as a valuable resource for stakeholders in understanding and navigating the AI ecosystem in CEE.