The Metaverse of digital fashion is Greek
The most hitech retailtech platform that digitally connects designers, influencers and fanatical fashion lovers to unique experiences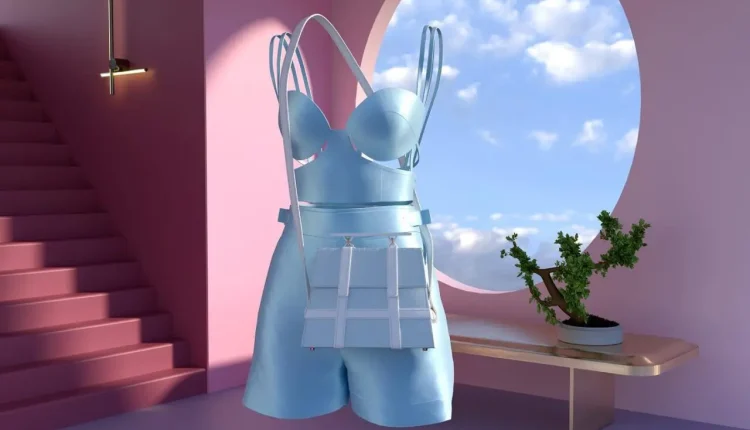 Modern fashion was developed a few decades ago by people with innovative ideas, unconventional perceptions and vision to "leave" their imprint, having to present something unique, innovative or completely different from the usual.Today fashion no longer has the same goal, the usual direction and value as before.In fact, nothing in the world of tomorrow shares the same vision, mission and values of yesterday that Vogue built and served well over the years.
Undoubtedly, today's world evolved with the Industrial Revolution and the needs as well as the solutions it invented at its inflection point.In these difficult times, the "factory" has lost its former meaning, as it has been replaced by humans.In the world of tomorrow, the factory is people who can create, offer, interact, change and influence a viable small number of people. For this reason, fashion no longer knows taboos and prejudices and is shaped according to the trends of each season.
NTZNS (NETIZENS) and digital fashion
NTZNS is a digital fashion platform that includes multiple brands and connects three-dimensional digital fashion creators directly with their audiences, i.e. digital fashion collectors, influencers, content creators and fashion lovers everywhere.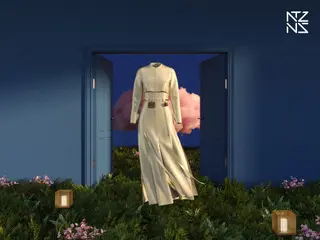 Its main object is to promote the culture of digital fashion, while helping brands and designers to create it and connect with their audiences to satisfy their most daring desires. More specifically, NTZNS designs and sells digital garments to digital fashion enthusiasts in and out of the metaverse, creates virtual fashion shows, offering an immersive experience of networking and collecting valuable information that all industry executives should have. In the online store one can choose through a huge collection of impressive garments the one that best suits his avatar.
The ultimate goal is to eliminate overproduction and build a truly sustainable fashion process, with 80% less design and selling costs, as well as to create a fashion environment that takes into account inclusion and diversity.
The idea for Netizens began about a decade ago, only to finally take shape in November 2020. This is the abbreviation of the word NETIZENS, a combination of the words
interNET and citiZENS. And that is what they are talking about, after all: Citizens of the Internet.And that is what they are talking about, after all: Citizens of the Internet. A key "belief" of the company is that the Internet is the eighth miracle in the world, because it broke the borders between nations, connecting the entire globe in record time. The team is international, as it consists of six different nationalities, an equal number of men and women and is dispersed in various cities, with the management in Athens, the marketing team in Milan and the creative team in Milan and Rome. Recently NTZNS started working with Snapchat to create an AR App that will have the ability to cover any fashion shopping experience only with one click.
The end to stereotypes
NTZNS wants to bring fashion back to its timeless values by simply connecting creators directly with their audiences and freeing brands from the stress of "fast fashion", giving them the opportunity to sell their products before they even create them. It uses sophisticated technology that creates different realities and allows people to express their multiple identities, without the stress of choosing one and adhering to it. In this way, it manages to break stereotypes. For NJNS, digital is not a way to create faster and more efficient businesses, but a world with unlimited potential.Moving on this side, realities are built in the metaverse and the imagination becomes reality.
For NTZNS, digital fashion is not a digital representation of natural clothing but an opportunity for a rapid transition to the digital world. Through NJNS, we can wear clothes that we do not find in the physical world and express a side of ourselves that we cannot actually show because of the fairly high cost.We can also tell stories that would not otherwise be told, travel through time, have zero gravity and encounter alternative realities that otherwise would never exist.
NTZNS is here to lead a group of people who demand change, freedom, sustainability and inclusion, principles that lead to human evolution.The goal is a future where everyone can express themselves through fashion, without harming the environment. The company's philosophy is that the digital world has endless possibilities of creating multiple realities, and it is this dynamic environment that can lead to the next level of experiences.To make this a reality, we leave behind our stereotypes and anchors that keep us on the ground and enter the digital world with zero gravity, allowing ourselves to connect with everyone who creates and sees the world differently, beyond a static reality.