Female entrepreneurship at the heart of NBG
The first online workshop of the "NBG Business Seeds" program on female innovative entrepreneurship was completed with great success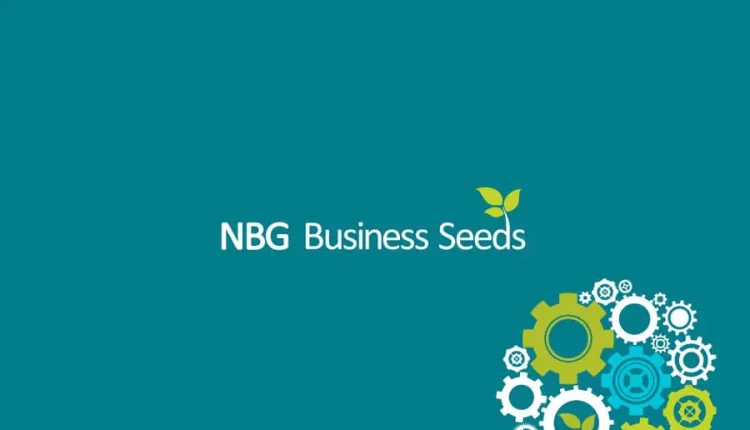 The first workshop of the "NBG Business Seeds" program, on women's innovative entrepreneurship, was inaugurated online by the General Manager of Retail Banking of NBG, Christina Theofilidi, on Thursday, March 31, 2022. Among other things, she said: "At NBG we are proud of our initiatives concerning both the bank's workplace and our financial offers.We actively support the position of women, respecting their multiple roles, while we led the way in 1911 by hiring the first woman. Today, 53% of our workforce is women. 30% of board members are women, while 55% of the people in senior positions in the branch network are women. We are the first bank to be on Bloomberg's Gender Equality Index for the 5th consecutive year."
The event, which was completed with great success, was attended by female collaborators of the "NBG Business Seeds" program with a significant presence in the innovation ecosystem, Mr. Litsa Panagiotopoulou, Mr. Suzana Theodoridou, Mr. Sonia Mousavere, Mr. Myrto Papathanou, Mr. Katerina Pramatari and Mr. Katerina Saridaki.The teams of the 12th Competition, in which women participated, presented their innovations and a discussion with the speakers followed, while the event was attended by cooperating funds and institutions, as well as journalists covering the sector.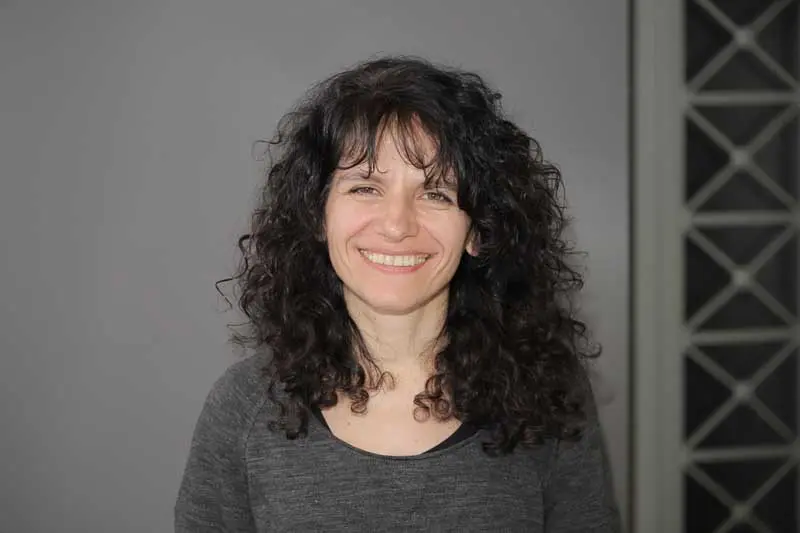 Katerina Pramatari, Professor of AUEB and Partner Uni.fund
"The idea of bringing women from the field of entrepreneurship to a joint discussion with women founding members of new innovative businesses was astounding! A climate of mutual understanding, support and inspiration was created and a framework of trust that can act as a catalyst for the development of Startups.
After all, we need more companies with women in the leadership or the founding team. Many thanks to "NBG Business Seeds" for the idea and the organization."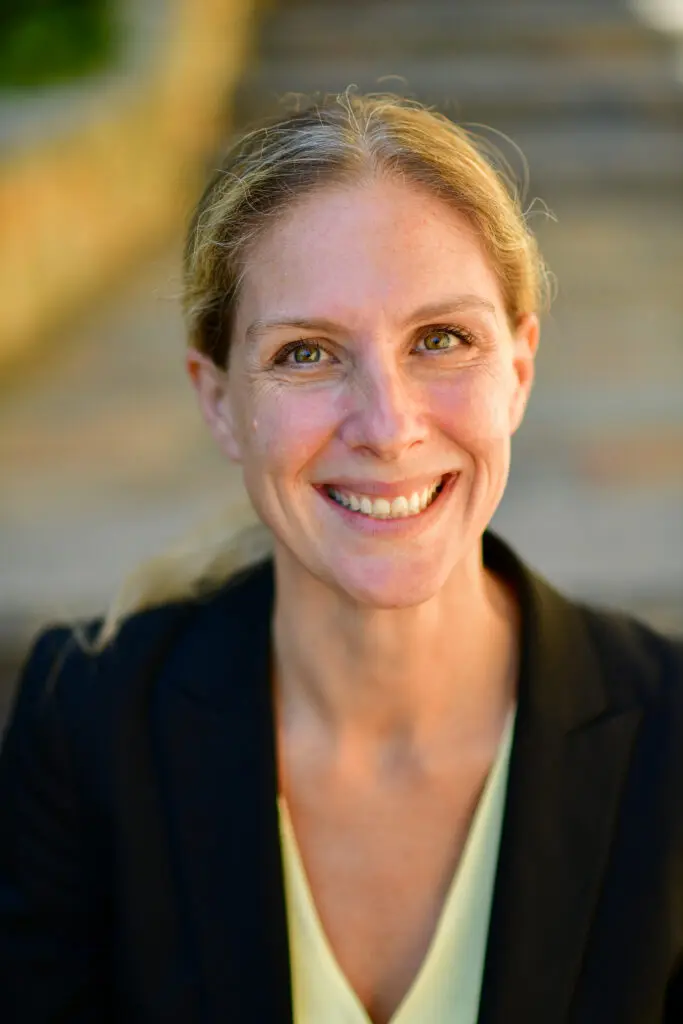 Myrto Papathanou, Partner Metavallon 
"It is extremely gratifying to see women from different sectors, from solutions in the field of tourism to applications of new technologies, to venture, daring to realize their ideas and present them to the market. The active involvement of more women in entrepreneurship, especially the innovative one, has the potential to unlock a significant chunk of added value for the entire economy. An important element is the access of their business plans to finance, which will allow them to grow quickly, take risks, grow their teams and compete globally. Congratulations to the National Team for the organization and above all to the participating entrepreneurs."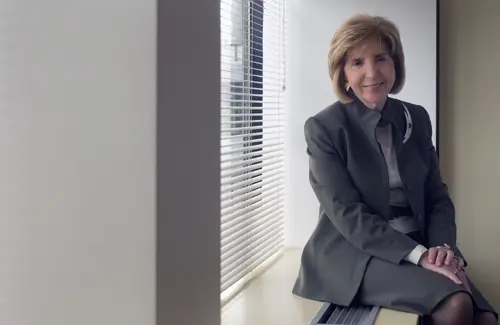 Litsa Panagiotopoulou, Treasurer of the Hellenic-American Chamber of Commerce 
"NBG's event on women's entrepreneurship at the centre is more relevant than ever. Times are changing rapidly and technology accompanied by innovative thinking can be a fairly "friendly" space, where the female executive can now rise and prove that she has a place and perspective with empathy, patience, perseverance and determination. As long as there are equal opportunities.
From the beginning of my professional career I have been following this solid philosophy of equal opportunities, which create the conditions for a more objective choice and a viably evolving business and, by extension, a viablely evolving society."
Sonia Moussavere, director of communication and public relations, Bayer Hellas
"During the workshop it became clear that the contribution of women to the innovation ecosystem of our country is constantly increasing and the encouragement of female entrepreneurship can contribute both to the development of the country's business potential and to the promotion of gender equality conditions.Innovation, entrepreneurship and development may be feminine, but we must all work together, regardless of gender, to create solutions that ensure the well-being of humanity and the planet. At Bayer, we strongly believe in the value of working together so that we can accelerate the development of innovation to ensure Health and Food for all.
Katerina Saridaki, Director, CapsuleT Travel & Hospitality Accelerator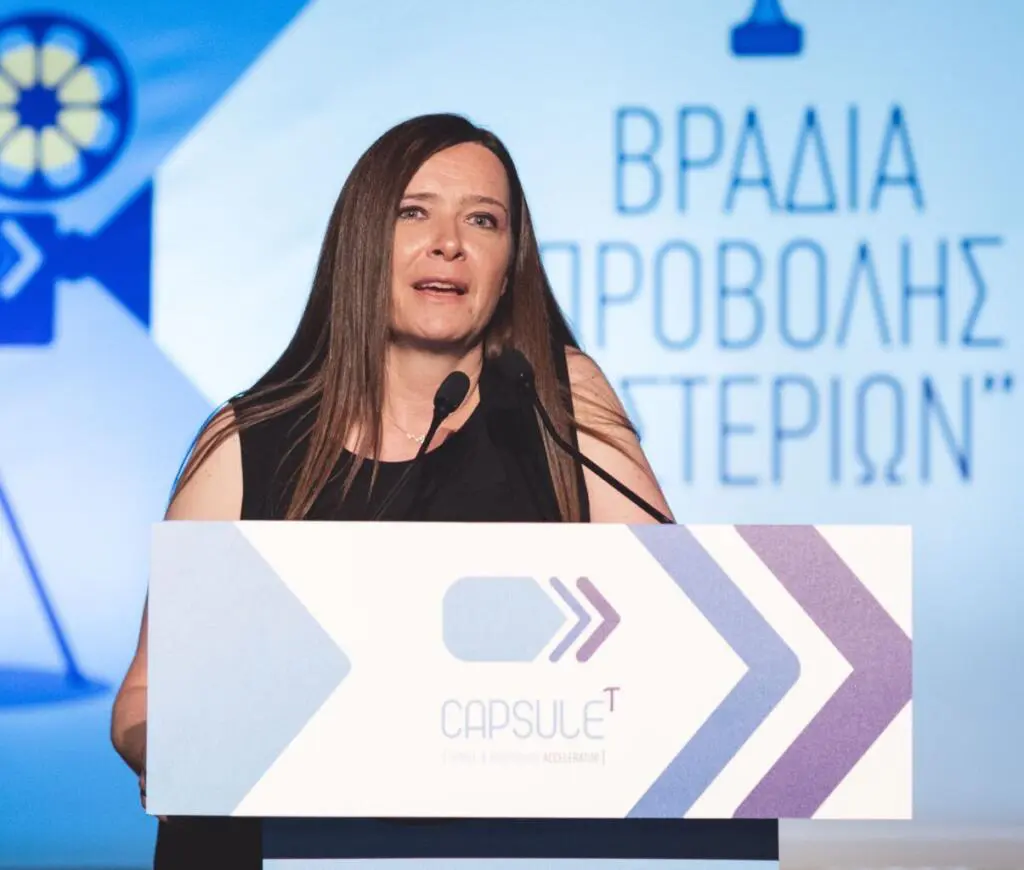 "I believe that initiatives that promote female entrepreneurship are essential that they are now a permanent part of the actions of our ecosystem and I am very pleased that I participated in the event of "NBG Business Seed", during which I had the opportunity to talk with female founders and see remarkable presentations from different fields.CapsuleT, as an accelerator focused on the tourism sector, perhaps meets a higher percentage of women in the role of founder, co-founder, but also as an executive within a Startup, compared to other fields/industries. Indicatively, through 4 acceleration cycles and 2 ideas competitions (a total of 60 teams/Startups), the percentages of women were 23.8% in the role of founder and 27% of all participants (founders and executives).Obviously we have enough room to reach more balanced percentages, but I believe that by developing opportunities and special actions we will create an even more fruitful field of development of female entrepreneurship both in the tourism sector and in general and in other sectors.