The 20 graduates of the ReGeneration Academy for Women in Data Engineering are included in the EY Greece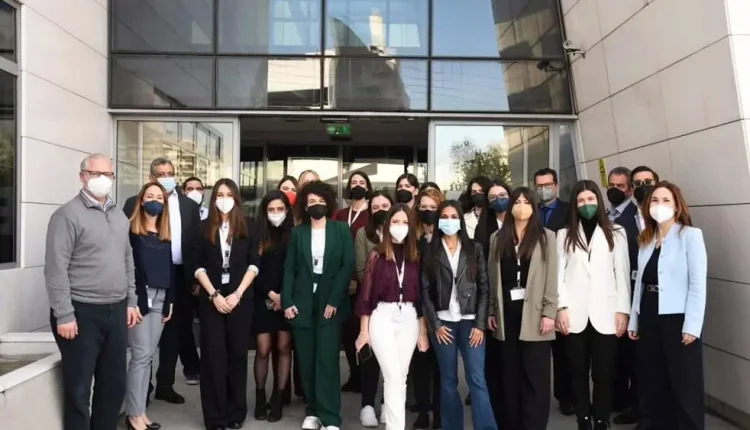 EY has announced the completion of the "ReGeneration Academy for Women in Data Engineering powered by EY" program, launched in November 2021. The program, a collaboration between EY Greece and ReGeneration, was addressed exclusively to young graduates, providing specialized training of 100 hours in the field of data science.
The aim of the programme, which is part of the EY's efforts to create a better, more inclusive working world, is to reduce the gender digital gap, equal opportunities in the labour market and to integrate more young women into organic jobs in the technology sector, where they have historically been under-represented.
Upon completion of the program, 20 of the new graduates who attended it were hired by EY Greece, strengthening its specialized technology and data teams. The new members of EY, are part of an organization that has today achieved equal representation of the sexes, with 48% of the total number of employees in Greece being women, while it has set as a strategic goal to significantly increase the percentage of women in the top and senior management positions in the near future.
"At EY Greece, we are implementing with actions our commitment to create a better working world, ensuring new, quality jobs and offering real equality of opportunities between the sexes in the labour market of the future.We have, for a long time, highlighted the need to retrain Greek graduates with emphasis on cutting-edge sectors, especially in the field of digital technology and data. Through the ReGeneration Academy for Women in Data Engineering powered by EY, we have contributed, to the extent of our strengths, to the effort to fill this important gap, as well as the gap of under-representation of women in the field of technology. On the occasion of the International Women's Day, I would like to welcome our new colleagues to EY and wish them every success in achieving their goals.", stated Panagiotis Papazoglou, CEO of EY Greece.